Windows OS Performance
We didn't have time to get boot/shut down numbers from the 1005PE for our initial review, so we have them in this article. Really, these are just numbers for the most part. Faster systems boot slower in some cases, and some of the Atom systems boot rather quickly all things considered. We've tried our best to optimize all of the test systems by removing unwanted software, but some of them still "stall" between the login prompt and the Windows desktop for 10 to 15 seconds.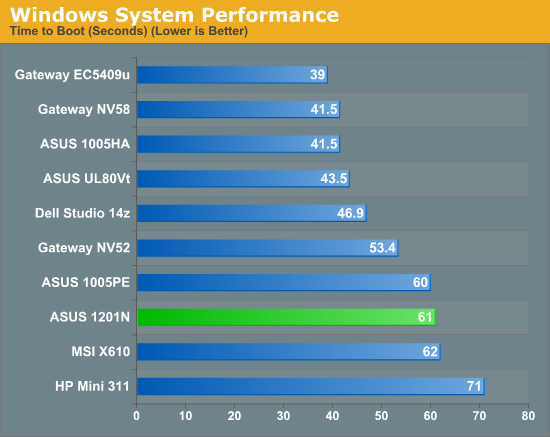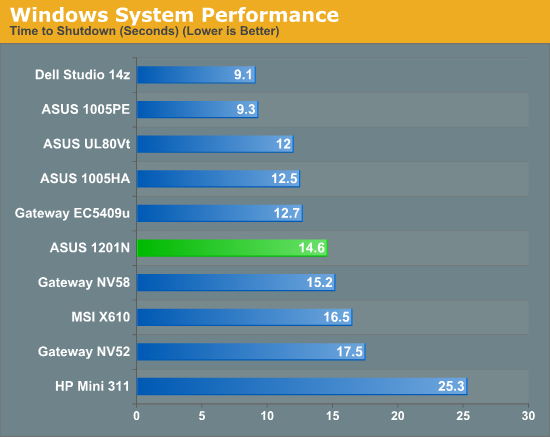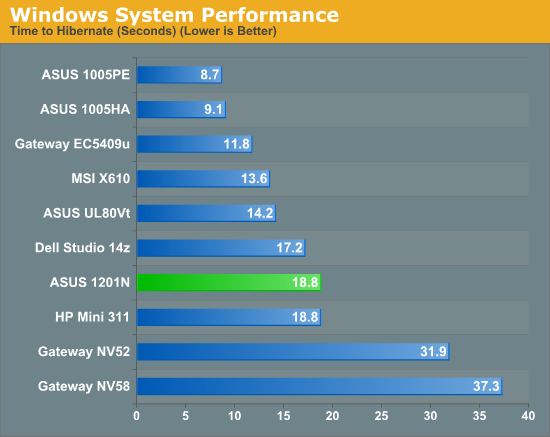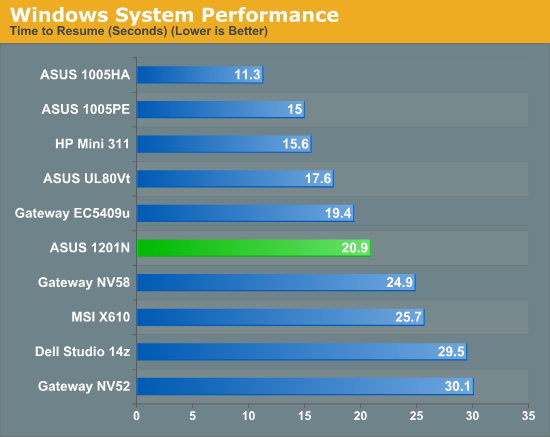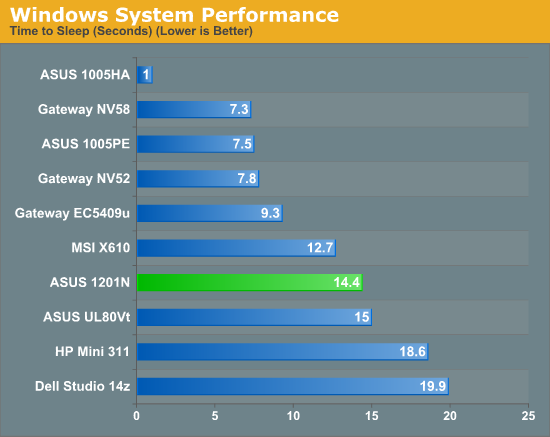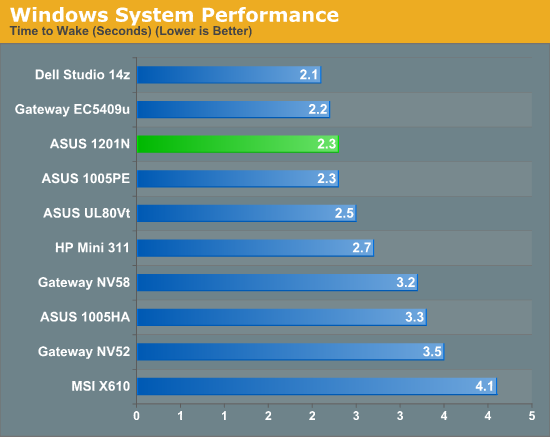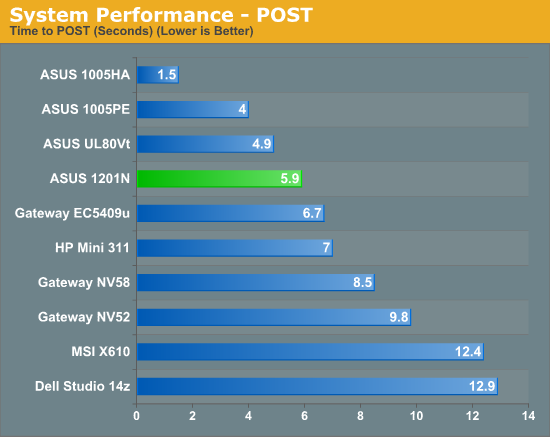 The 1201N isn't really anything special in most of these OS related tasks, typically placing in the middle of the pack. The 1005PE benefits from having only 1GB in the hibernate/resume tests. As for the EC5409u, it manages to load Windows faster than any of the other tested laptops at just 39 seconds. Both ASUS laptops suffer from the aforementioned delay between the login prompt and the desktop. Also noteworthy is that the 1005HA places higher than the 1005PE in most of these tests, indicating perhaps better BIOS and software optimizations - it remains by far the fastest laptop to POST, taking less than half as long as the second place 1005PE in that metric.