Two Cores, Four Threads
Clarkdale is the spiritual successor to Conroe - one of our favorite dual-core processors of all time. It's a dual core chip but with all of the magic of Nehalem. Meaning you get a 64KB L1 per core, 256KB L2 per core but only a 4MB L3 cache. Remember that the L3 cache is shared among all cores and Intel likes to keep the ratio at 2MB per core.
Each core is capable of executing two threads (Hyper Threading). There's of course going to be turbo mode, although the upside shouldn't be too huge on desktop Clarkdale processors.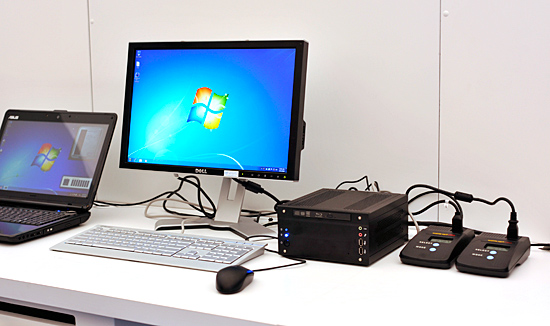 A Clarkdale mini-ITX system
Clarkdale, like the rest of the Nehalem/Westmere family makes extensive use of clock gating. You also get a ~1M transistor PCU that is in charge of keeping power consumption at a minimum. The result is a chip that truly sips power: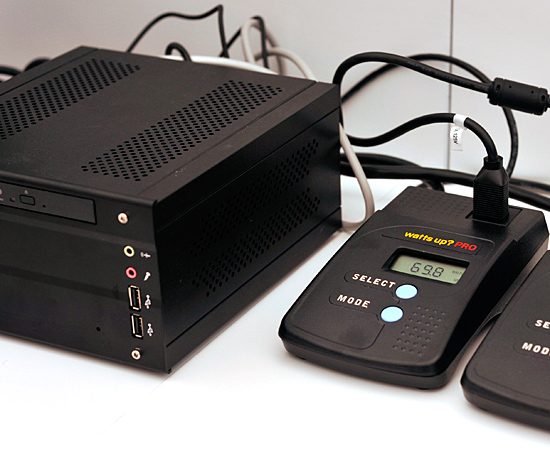 69.8W under Cinebench load
Intel's Clarkdale mini-ITX system used less than 30W at idle and only 70W under load running Cinebench's multi-threaded test. The idle performance is particularly impressive - that's not too far off from an Ion system honestly, but with much better performance.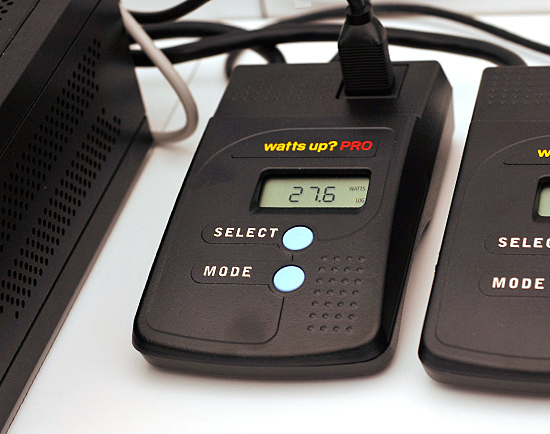 27.6W at idle