3dsmax 9 - SPECapc 3dsmax CPU Rendering Test
Today's desktop processors are more than fast enough to do professional level 3D rendering at home. To look at performance under 3dsmax we ran the SPECapc 3dsmax 8 benchmark (only the CPU rendering tests) under 3dsmax 9 SP1. The results reported are the rendering composite scores: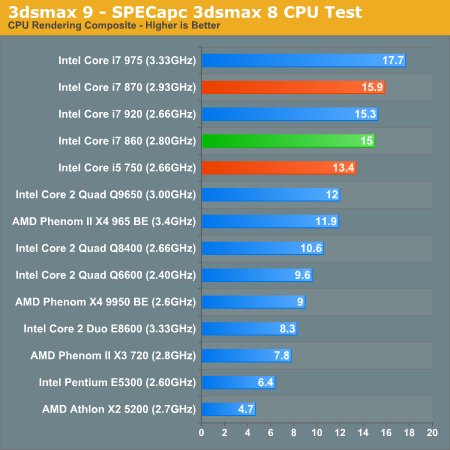 There are definitely cases where Bloomfield's memory controller is a boon, the Core i7 860 is able to approach but not outperform the i7 920.
Cinebench R10
Created by the Cinema 4D folks we have Cinebench, a popular 3D rendering benchmark that gives us both single and multi-threaded 3D rendering results.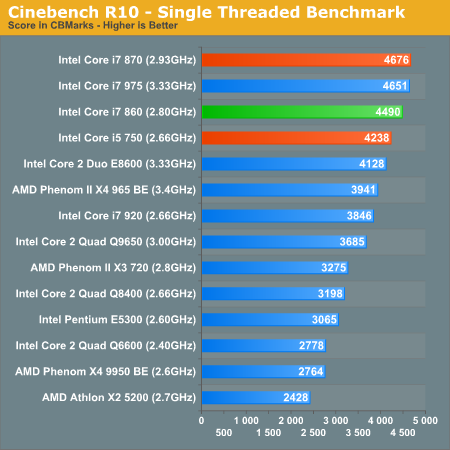 Since threaded performance is excellent on the 860, after all it's running at 3.46GHz in this situation. The 920 doesn't stand a chance.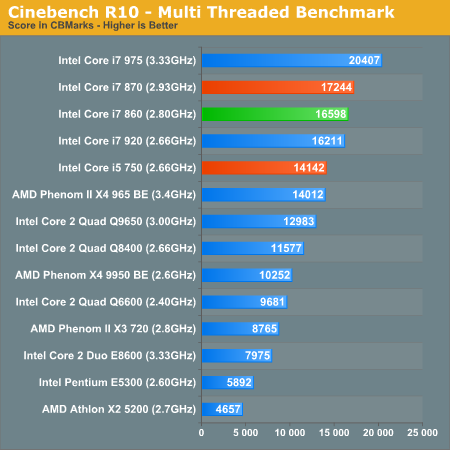 Up the thread count and we see the Core i7 860 slightly ahead of the 920.
Blender 2.48a
Blender is an open source 3D modeling application. Our benchmark here simply times how long it takes to render a character that comes with the application.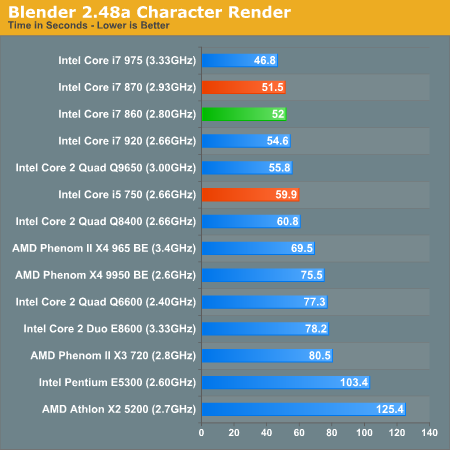 Blender performance is again faster than a 920 and nearly on par with the Core i7 870.
POV-Ray 3.73 beta 23 Ray Tracing Performance
POV-Ray is a popular, open-source raytracing application that also doubles as a great tool to measure CPU floating point performance.
I ran the SMP benchmark in beta 23 of POV-Ray 3.73. The numbers reported are the final score in pixels per second.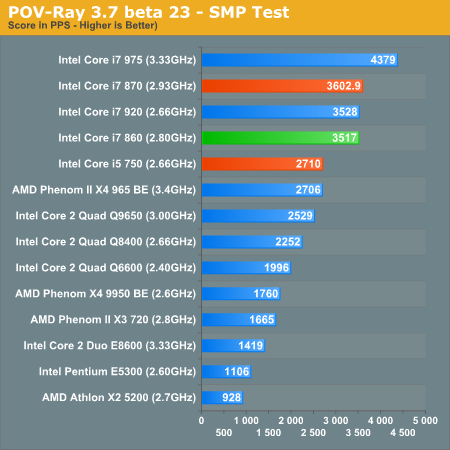 POV-Ray performance is nearly on par with the Core i7 870 and equal to that of the i7 920.