Game Loading Performance
I chose two games to show both ends of the load time spectrum. The first test is World of Warcraft, I'm simply timing how long it takes from the character selection screen to a fully loaded scene in the realm I've chosen. Fully loaded means no more popping textures or waiting for anything else to load: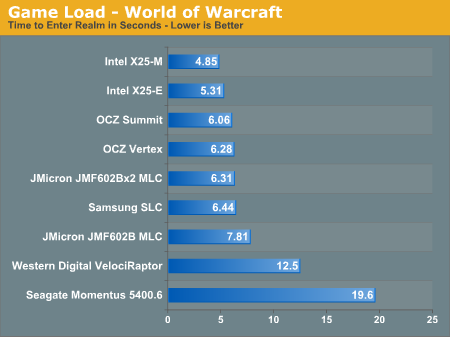 The Intel X25-M does the best here, even slightly outperforming the X25-E thanks to a more consumer-optimized firmware. The two OCZ drives occupy the third and fourth places, followed by the rest of the pack. No hard drive can keep up here thanks to the superior random read speed of a SSD.
The Far Cry 2 test is simply running the default benchmark and timing how long it takes to get from clicking launch to the loaded level: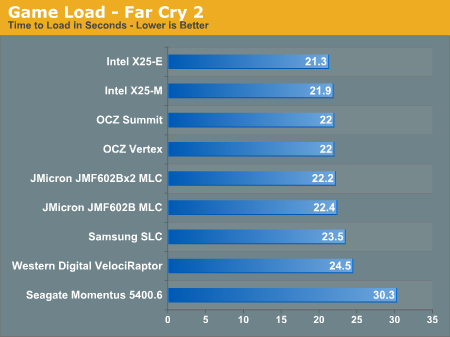 While the SSDs take the cake here, the VelociRaptor isn't far behind. Once again the two Intel drives take the lead, followed by the two OCZ drives. The Vertex and the Summit tie in performance.