Application Launch Times
You know the drill; grab a stop watch and let's see how fast some of these apps run. The first on the list was just how long it takes to boot my application testbed. This is a fully configured machine with over 50GB of applications and data. I started timing as soon as I hit the power button and stopped it as soon as I got to the Windows desktop. Note that around 15 seconds of the boot takes place before the machine ever finishes its POST: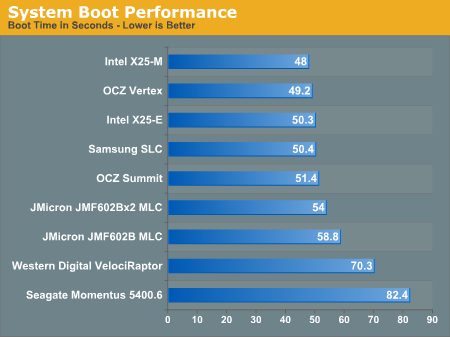 Most of the SSDs perform similarly here and all of them are a good 20 - 30% faster than the WD VelociRaptor.
I tried launching Adobe Photoshop CS4: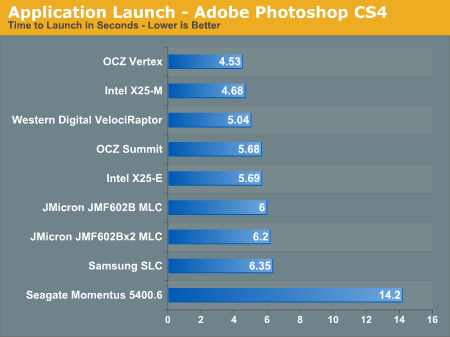 Not all applications will launch faster than a VelociRaptor on a SSD, but let's not forget that the VelociRaptor is the world's fastest consumer desktop hard drive. Put one of these SSDs in a notebook and you'll completely redefine the word performance.