Performance
We ran our standard system configuration consisting of three 8800 Ultra GPUs, a quad-core CPU, and 2x2GB of RAM in the Spedo, with and without the A.T.C.3 cooling installed. Our results are as follows: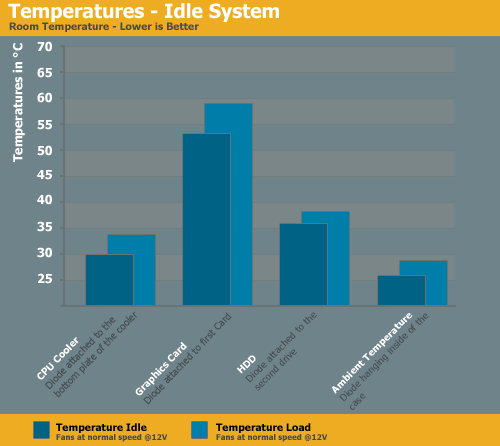 Temperatures with A.T.C.3 installed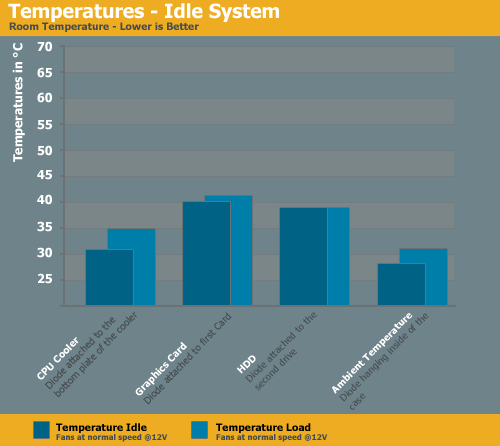 Temperatures without A.T.C.3 installed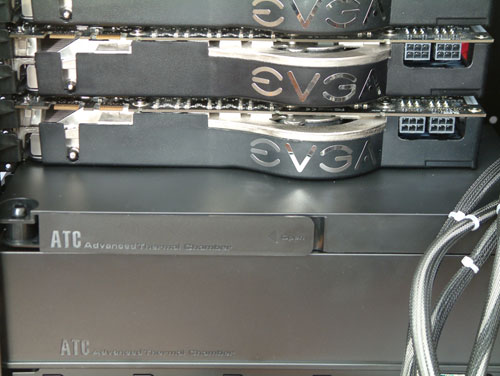 As you can see, the graphics cards reach very high temperatures; this is not only the fault of the direct contact of the plastic cover of the power supply but the whole A.T.C.3 unit. We ran the tests again without any plastic parts installed and the difference is 15°C in idle and almost 20°C with full load. Other components run slightly hotter without A.T.C.3, but the 2-3°C increase elsewhere is far less of a problem than the dramatic GPU temperature increase. Of course, our system always runs quite hot and few people have three higher-end video cards in their systems; however, if you do have a similar setup we suggest you skip the A.T.C.3 cooling -- or just look for a different case.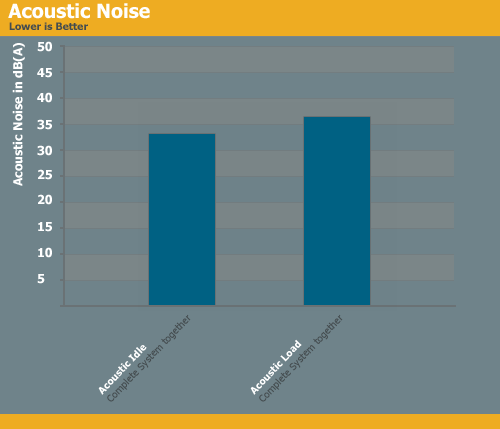 The change in acoustic noise is only caused by the higher fan speeds on the GPUs under load. 33dB(A) may not seem particularly loud in comparison to some systems, but if it's sitting next to you all day long it can easily drive you crazy. Those who don't care about noise (or perhaps use a headset while gaming) probably won't mind as much, but silent computing users will need to look for other options -- like fewer GPUs and perhaps water-cooling.
Closing Thoughts
The case shows very good artisanship, without a doubt. It's well built and caters to users looking for other options in the full-size tower market. There are plenty of people that love fancy cases with all sorts of features, even if some aren't actually necessary. In our opinion a case doesn't need all of the extra fluff and the Thermaltake Spedo has a case of feature overkill, but there are surely people out there who will love the appearance and design. The Thermaltake Spedo Advanced is available in stores starting at around $200 in the U.S. or 170€ in Europe.