Package and Appearance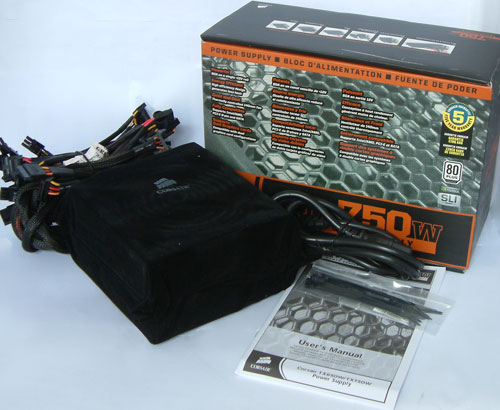 The TX750W comes in a very sleek package with a lot of information printed on it. In addition, Corsair packed the power supply in a black velvet bag to make it appear even more sophisticated. You can probably find a use for the back after you've unpacked the power supply, but it certainly isn't a necessary inclusion.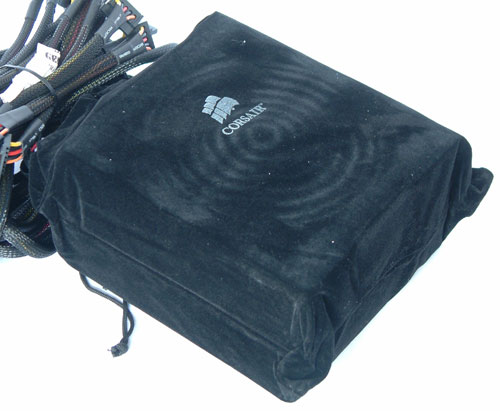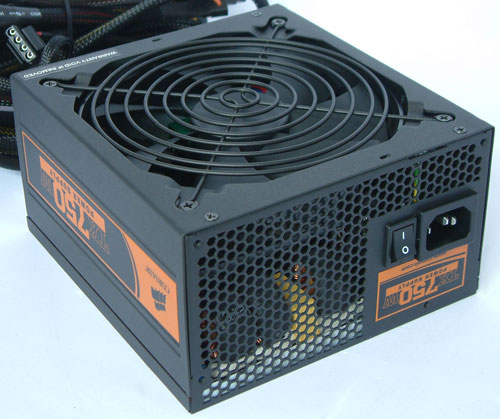 All of the Corsair power supplies so far have been black with a sandblasted surface, and the TX750W is no different. It also sports a black matte fan and a black fan grill. Only the labels break the monotony, with bright colors - in this case orange. The back of the power supply is perforated as usual to function as the exhaust. The airflow blows directly onto the components, a common trait of Channel Well designed power supplies. You can instantly recognize power supplies manufactured by Channel Well by the two or three coils behind the perforated plate that are covered with shrinking hoses of various colors (this time black). A yellow capacitor always sits between these coils.