Update: AMD has confirmed to us that there were some issues with the BIOS on our sample board. Rather than 2 disabled SIMD units, our review sample 4830 had 3 disabled SIMD units. AMD has assured us that no retail boards will be affected and this is only a problem that affected reference boards built as review samples. We are working on resolving the issue with our review sample and will complete updated tests as soon as we can. This will affect our performance results, but until we run the tests we can't be sure how much more performance we will get out of retail 4830 hardware.



Update 2: We have updated all the performance graphs in the article with data re-run on a card that actually has all the SIMD's available. There was a difference, but it hasn't changed the overall conclusion of the article. For more information, see our update article with details on the problem, the situation, and performance differences.


Since the launch of the RV7xx GPU, AMD has been steadily filling out a top to bottom Radeon HD 4000 series lineup. The first markets addressed were gamer centric with the 4850 and 4870. Next in line was the hardcore enthusiast class with the dual-GPU 4870 X2. Since then we've seen the 4670, the 4550 and the 4350 filling out the bottom end value and mainstream segments. But there was a bit of a performance and price gap between the 4670 and the 4850. This gap has now been filled.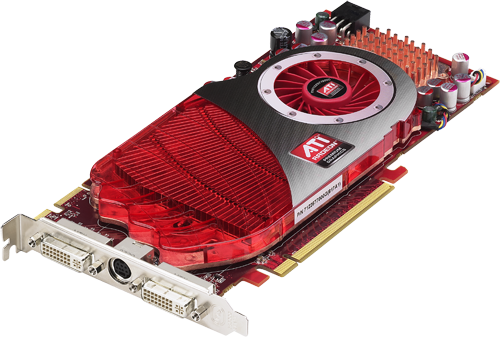 Today we see the introduction of the Radeon HD 4830 which is to be priced at or below $130. This part is poised to split the difference between the 4670 and 4850, and filling in this market segment should finish rounding out AMD's line up of RV7xx based cards for now. At least we hope.
In the past both ATI and NVIDIA have flooded the market with way too many different models that overlap in price and performance in ways that just confuse their customers. While AMD has been releasing cards at a fairly steady pace, all these parts have been well positioned and have served to disseminate their new architecture. We have been really happy to see how quickly AMD has gotten their new GPU out into the world.
By now, we've covered the architecture and other versions of the hardware quite a bit. The really interesting bit about this launch is the price and the prices of competitive hardware.