The C-24 Case
This case is basically a wooden drum (think oil rather than musical) that lies on its side supported by four legs. While Spotswood can make C series cases out of more materials and in more colors than L series cases, the appointment of the design is a little spartan. There are options for the side panels as well, but ours are black and conceal the computer within (when we eventually get one in there).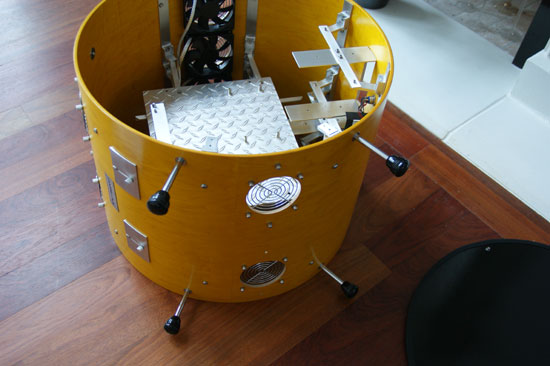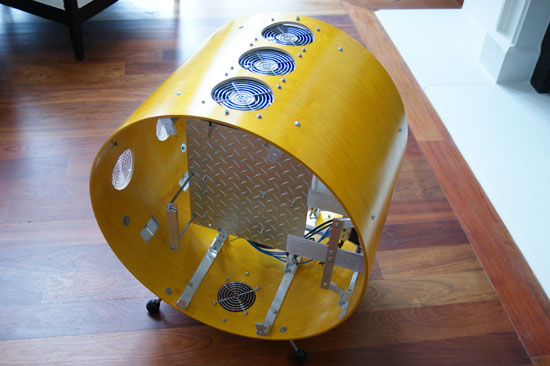 The top, bottom and back of the case (interestingly the back is where the Spotswood case badge is), both have room for lots of fans. This case comes with 3x120mm fans installed in the top three fan ports. The two rear ports can remain unpopulated, and we recommend leaving at least one of them without a fan for reasons we'll explain later.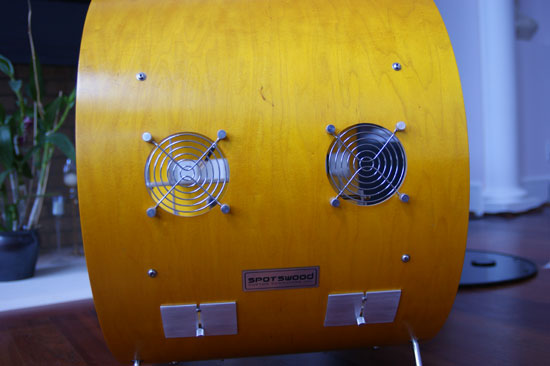 Those two metal covers with the thumbscrews are where you feed in lines to the outside world like power and video. PS/2 keyboard and mouse, network and other cables also go through these. Having two different ports for external lines can help to keep the back of this computer a little more organized looking than others with a reduction in accessibility to the actual spots these devices will need to be plugged in.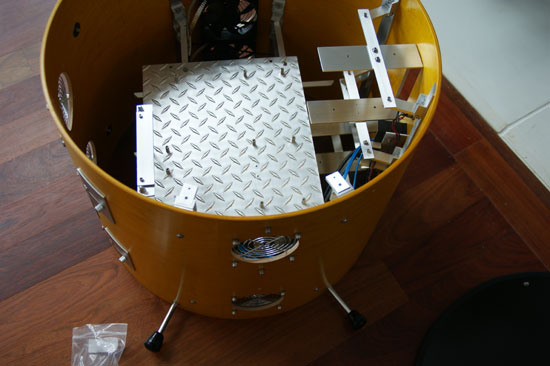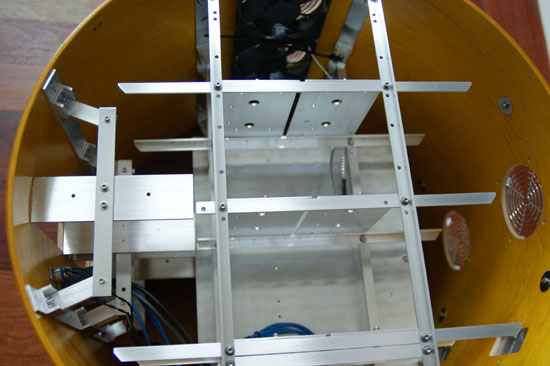 With the case on its side and the panels removed, we can look into the case and see the plate used for mounting the motherboard. Looking into the other side of the case we can see the mounting areas for the power supply and disk drives. The orientation makes this less like a traditional case shoved into a kick drum. Imagine taking the side panel out of a traditional case and mounting the drive rack and power supply on the outside of this panel and you've got something more like the internals of this case.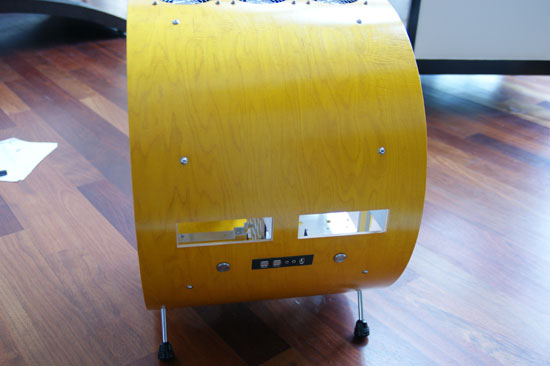 On the front, USB, IEEE 1394, and speaker connectors are available. We also have two spots for optical drives and power and reset buttons. The major difference between the C-24 and L-24 is the external appearance and additional hardware. Here are the rest of our shots of getting the C-24 set up with legs and ready to convert to an L-24.