Highly Integrated x86 Today: EP80579
Intel also announced some of its Pentium M based embedded processor designs. The EP80579 series combines a Pentium M core, chipset and in some cases, specialized hardware to accelerate specific tasks on a single package: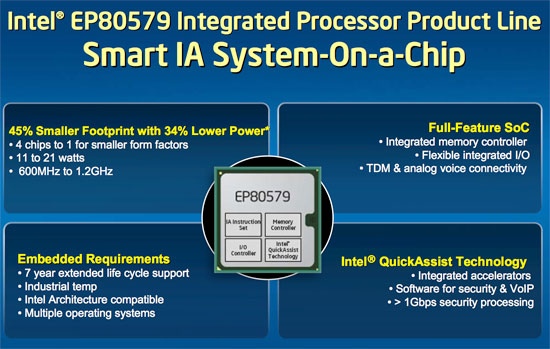 Intel's also got x86 targeted at the consumer electronics market with its Canmore processor this year, and Sodaville next year. Details on these two chips is quite light, but it would seem that they are based on Atom designs. The sorts of CE devices they will be used in are things like Blu-ray players, Digital TVs and other settop boxes - where battery life isn't really a concern.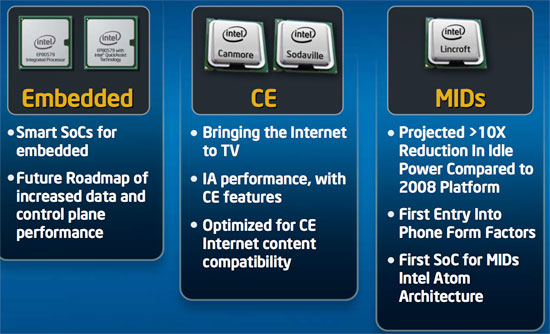 Intel: Bringing x86 to everything, including graphics...

All of Intel's SoCs at this point are very crude designs, but they are a start. I doubt that there will be real excitement here until we see Moorestown and even then, it will take another couple of years before we see tremendous market penetration.
Intel is committed here, it's just unusual writing about an aspect of the microprocessor industry where Intel is such a clear underdog. We may have to get used to this as next year is when Intel takes on the GPU industry with Larrabee...