Final Words
Even days after originally getting the iPhone 3G I still wasn't sure whether or not I actually liked it. Many of the features that shipped with the iPhone 3G were also given to the original iPhone courtesy of the 2.0 firmware update. The inclusion of 3G support is great but it kills battery life and in many cases the performance improvement isn't nearly as great as the numbers would make you believe.
Sure the phone supports A-GPS now, but without any software to really take advantage it doesn't feel like a new feature. The phone does look a bit cooler now in my opinion, but feels bigger in my hand (albeit grippier). I was understandably confused.
Generally whenever I'm confused, all I need is a resetting of my perspective. I was trying to review the iPhone 3G against the original iPhone, in which case most users would be better suited saving their money and either upgrading to the next iPhone that comes along or picking up an iPhone 3G once their are sufficient applications that specifically take advantage of its unique features (mainly A-GPS, if that matters to you).
For someone who has never owned an iPhone, the iPhone 3G is really no worse and marginally better than the original, which continues to be the best consumer smartphone available in my opinion. The user interface remains the pinnacle of ease of use and speed, making all other phones look and feel old by comparison.
At the same time, the iPhone 3G does give us one of the major features we were asking for last year: 3G network support. Perhaps it's that I've gotten so used to browsing on Edge, or maybe it's that many webpages don't load that much faster, or better yet maybe it's the severe impact on battery life, but the support for 3G just doesn't seem to be that big of a deal. Granted, if you're buying a new iPhone now you don't really have another option so big-deal or not, you're getting 3G.
If NVIDIA took a $400 graphics card and started selling a faster version for $199 I'd normally be ecstatic, but given that the increases in monthly fees actually make the iPhone 3G slightly more expensive at the end of your 2-year contract I can't really get too excited about the price drop. I understand that not everyone will feel this way, as the price drop allows someone who doesn't have a spare $400 but does have a spare $200 to get arguably the best phone on the planet today. But it still takes some of the hot air out of this balloon.
The opening of the App store is much like the discovery that there are planets outside of our own. Apple has just opened up a universe of opportunities here and I'm not sure even Apple is ready to deal with exactly how big this could get. While the vast majority of iPhone apps that have been released are fairly worthless in my opinion, there are enough hard hitting ones to not only give the App store and the iPhone platform instant credibility, but also reinforce the iPhone's position as the premier smartphone a full year after its release.
Apple must be wary of the direction the iPhone is headed in. While the UI was absolutely perfect for the phone that launched a year ago, today's iPhone is hardly the same. With easily over twice as many applications on an iPhone today vs. a year ago, performance and navigation have both suffered. The impact isn't tremendous, but Apple will have to adjust the iPhone accordingly in order to avoid turning the platform into a bloated, complicated mess.
We often forget that despite its high stock prices, Apple is still a relatively small company compared to other leaders in the tech industry. It was the original iPhone's release that caused the delay of OS X 10.5, and it would appear that the 2.0 firmware, SDK and App store launch all contributed to the iPhone 3G being a mostly evolutionary product. A bigger Apple would have launched an iPhone 3G with far more features rather than making the real focus of this launch the 2.0 firmware update.
The fact that one of the best applications available in the App store is made by Apple speaks volumes to who needs to be a very active developer for the iPhone platform. The iPhone 3G should have launched with a full iChat client from Apple as well as true turn-by-turn voice assisted GPS navigation (I don't want Tom Tom doing it, I want Apple/Google doing it). It will be a while until we see third party developers produce apps with the same performance, polish and ease of use as a native Apple application. It has happened under OS X where applications like Transmit, Unison and Omni Graffle are truly leaders in their fields, but the same just isn't true about the iPhone yet. Until that day comes, and even once it is here, Apple needs to be the most active developer on the iPhone platform. Developers are important, but so is Apple.
The enterprise features enabled by the 2.0 firmware are enough to handle the casual users who just want access to their Exchange email, which I'd guess are the majority of users at this point. However, it is very obvious that the iPhone just isn't a full featured business phone. RIM will continue to do very well with the Blackberry in the enterprise market, but Apple's iPhone should do a good job of impeding RIM's entrance into the consumer market.
The iPhone 3G continues to be the phone to get in my opinion. It's not perfect, but it's closer than anything else I've used. Apple should be very aware of its surroundings. Threatening established PC makers on the computer side and entrenched mobile phone manufacturers on the smartphone side, Apple is bound to be in for some tough competition.
Apple is quite possibly size constrained. As a company that's attempting to fix both the PC and cell phone industries, it runs the danger of spreading itself too thin. I believe that is why we ended up with an iPhone 3G that offers little more than the original iPhone + new firmware. It's not a bad summer gift but, everyone seemed to want more. It's tough to follow a revolution with anything but evolution, which on the hardware side is absolutely true, but with the App Store the situation may be more revolutionary than at first glance.
Last year, Apple made me give up my Blackberry - something I never thought I'd do. Over the past year I haven't regretted my decision, the iPhone 3G and the 2.0 firmware have both helped address some of the lingering issues I had with the platform. Note that I said some, but not all.
There is lots of room to grow. Faster processors, better battery life, a further tweaked UI and more native applications are all necessary for the iPhone's continued success, and unfortunately for me and the tons of other line-waiters, it looks like we'll be in for a repeat performance next year.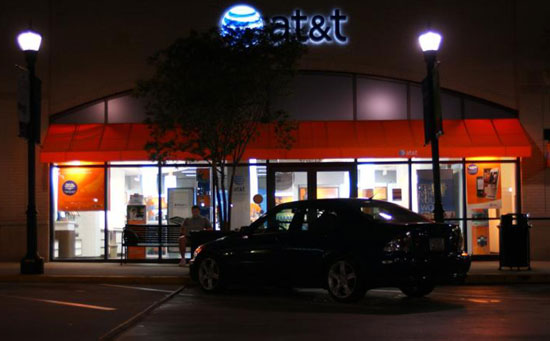 See you again next year.

The ball is still in the court of the mobile phone industry. Thirty-love, Apple.