Linux even when you Choose Windows
While our Eee Box sample came preloaded with Windows XP, before Windows ever boots you have the option of entering the Splashtop OS.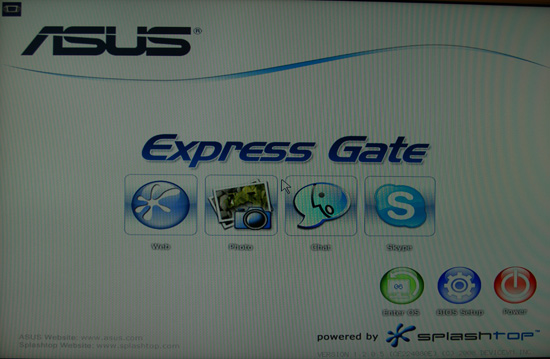 Splashtop gives you pre-boot access to a web browser, Skype client, IM client (Pidgin) or photo browser. ASUS actually ships Splashtop on some of its motherboards but the functionality remains unchanged with the Eee Box.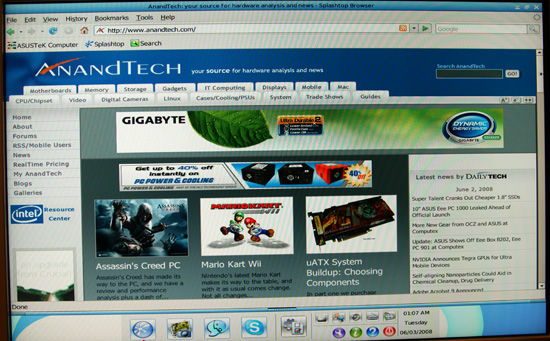 Browsing AnandTech from Splashtop
The Eee Box itself boots in 40 seconds, but if you want even quicker access to the web from an off-state you can get to Splashtop within 20 seconds (30 seconds from power on to loading a web page). The Splashtop browser fully supports Flash and sites like Google Maps or Gmail, making it perfect for occasional use by anyone.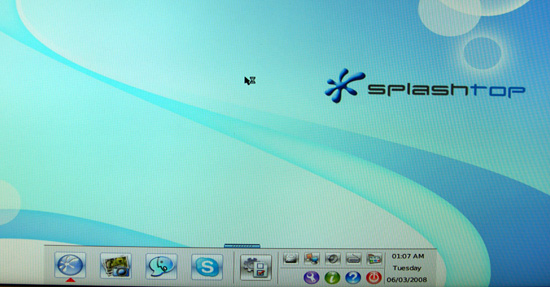 Pidgin is a very popular multi-network IM client and it works perfectly within Splashtop as well.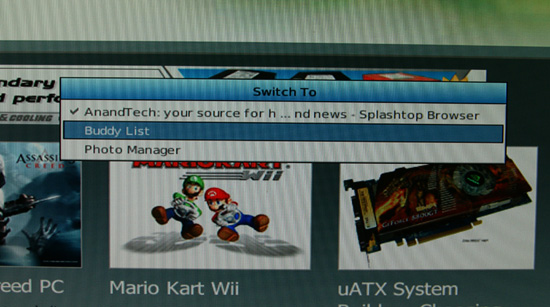 Multitasking isn't fun in Splashtop
The only real complaint about Splashtop is that while it's fast and easy to use, the interface isn't very good for multitasking so it's best used for single tasks, relying on a full OS installation for regular use.