Packaging and Accessories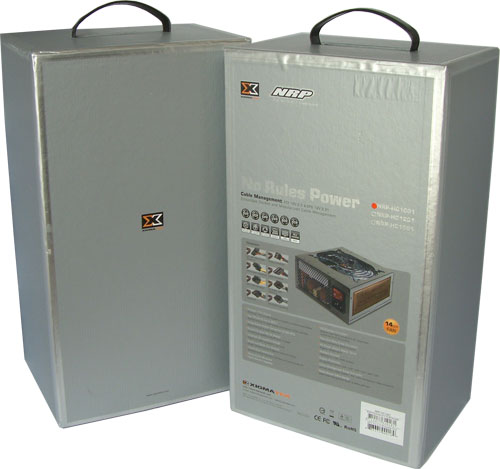 Xigmatek ships the power supplies in boxes which appear to be made of wood. Since this would be added weight, Xigmatek instead used thick cardboard to create a hard and stable box for transporting these units. Once you slide the innards out you can open the box normally and the power supply appears.
These power supplies come with partial cable management, and all of the cables are stuck in a small bag beside the actual power supply. Silverstone is so far the only company who ships modular power supplies with all of the connectors attached to the units. All of the accessories are located below the cables.
The power supply is protected by foamed plastic that will keep it safe from transport damages. Unfortunately, this doesn't help if you drop one like we did. For the first time in the labs, a power supply fell from the workbench onto the stone floor. Aside from the bent case, the unit still works fine, despite the three foot fall.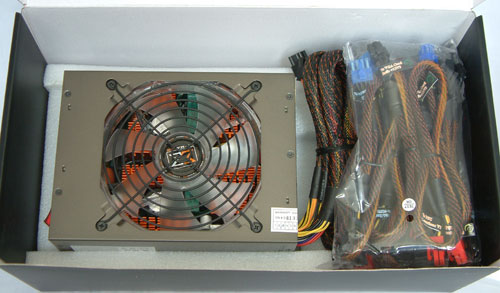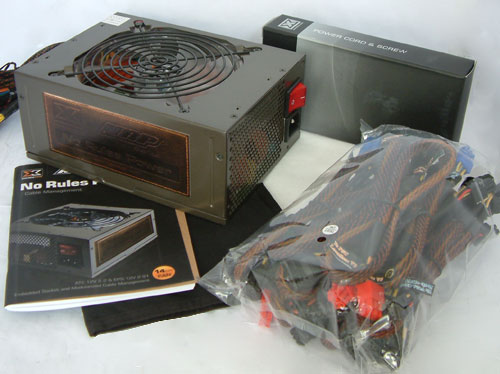 Inside the box we also find a very good user's manual, a power cord, and a bag for unused cables and screws. All come as a standard accessories today.