DC Output Stability and Quality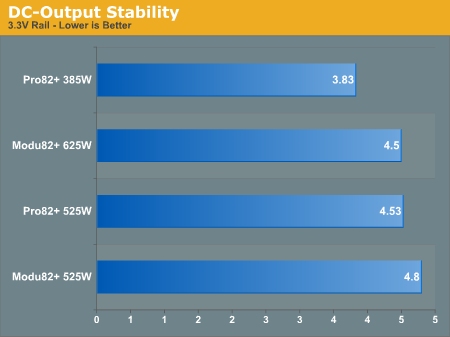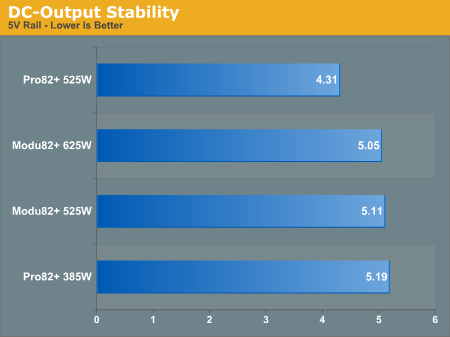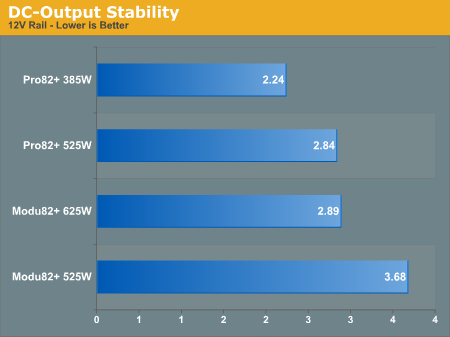 On the above graphics, we show the percentage the power supplies are able to regulate the voltage output. The test shows that even power supplies in the same series do not always perform the same. The most important rails are the 12V rails, and here the 385W version is clearly regulating well. The Pro82+ 525W and Modu82+ 625W are both under 3%, which is also a very good result.
Detailed Voltage Distribution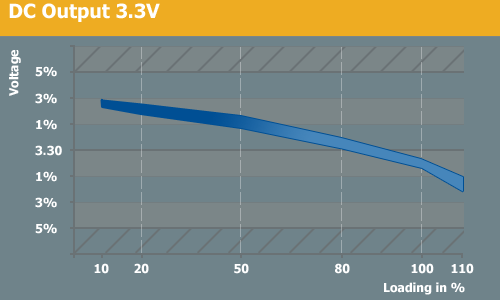 385W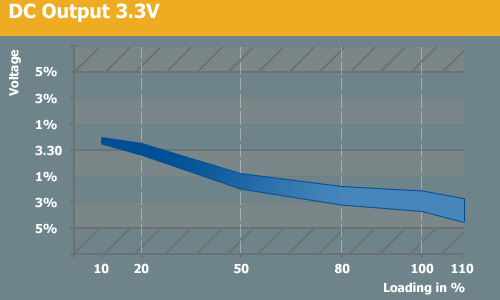 525W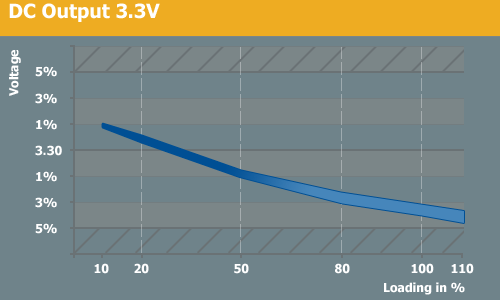 625W

Both larger versions 525W and 625W models have slight problems with higher loads, since the voltage drops towards the lower end of specification. In contrast, the 385W starts quite high and thus doesn't drop too far under the specified ideal output of 3.3V.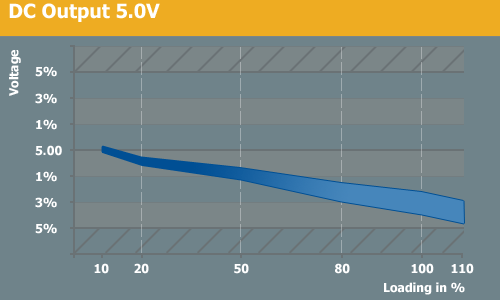 385W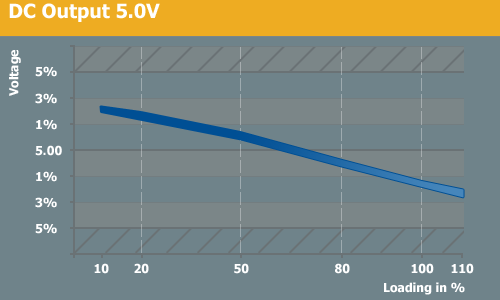 525W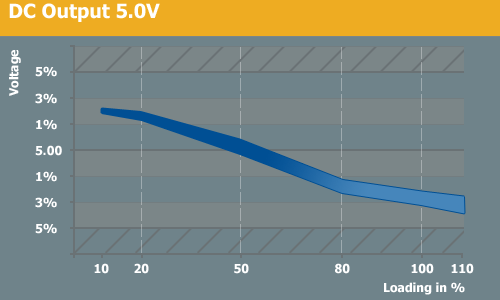 625W

It looks odd when watching the regulation of the 385W. In fact, it doesn't differ too much from the others and regulates within 4-5%, but the 5V rail starts at about 5.00V and then drops very low as load increases. The 3.3V started much higher and therefore the drop doesn't matter too much. Regardless, all tested PSUs are well within specs so there's nothing to worry about.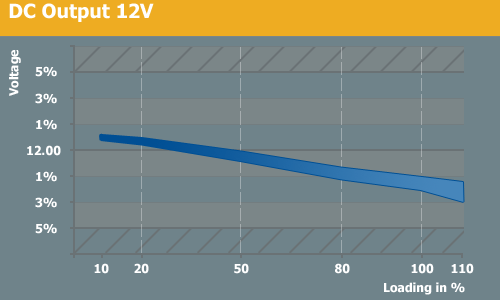 385W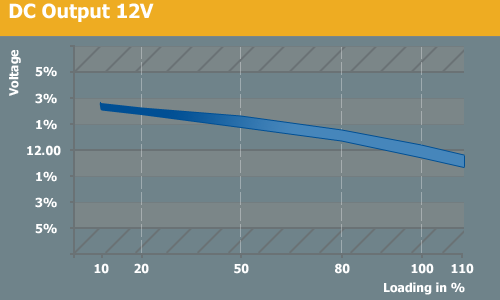 525W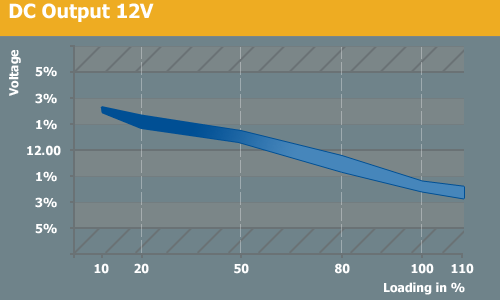 625W

The 12V rails look good on all of the units. The best results come from the 525W power supply, since it does not drop much under the specified ideal 12.00V. The other units look decent as well and there is nothing to worry about. The Pro82+ and Modu82+ provide very good and stable DC regulation.
In case of ripple and noise, we were surprised to see very little distortion on the rails. The highest amount of ripple on the 12V rail was 16mV for example. The other rails were similar except the 5Vsb rail, which went a little high. That's pretty common, unfortunately.