Ultra X3 1000W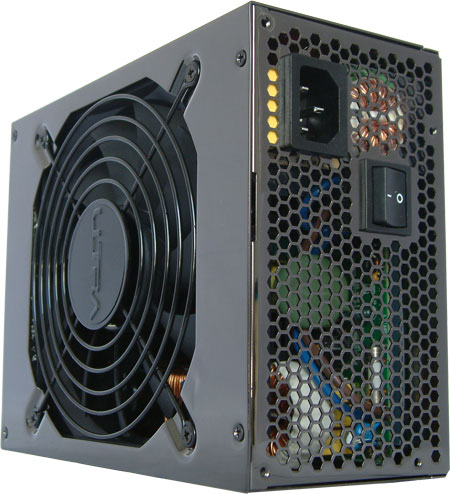 The Ultra X3 is another older power supply; which is reason enough to include it in our roundup today. We can see if the newer models offer improved performance, or if they're merely newer. The X3 has a very nice mirror-finish coating and a large 135mm fan installed on the bottom. The back has plenty of perforations to serve as the exhaust. The packing is unusual in that the PSU is placed in the middle of the box between two massive sheets of foam, which makes it nearly impossible to damage the inside during transport. We are surprised more companies don't take this approach, particularly on expensive high-end models.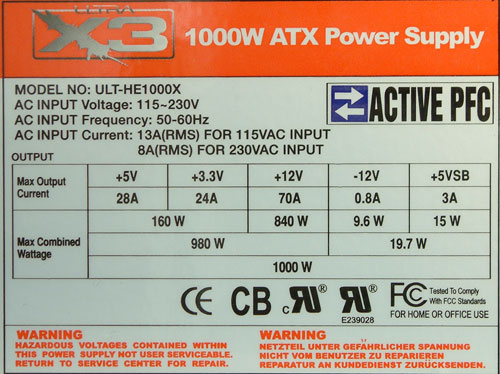 A single 12V rail is something we see on occasion, but this does not follow the latest PSU guidelines. The 12V rail provides up to 70A. The 3.3V rail has 24A and the 5V rail has 28A, which is enough for today's usage. This power supply is also rated with just 115 to 230VAC, but again we were able to test with 90VAC.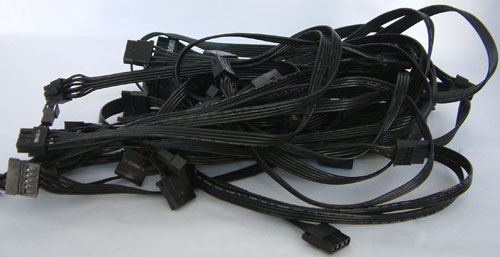 The cables are flat, with the wires running together similar to what we see with flat IDE cables. Ultra definitely has an eye-catching design with this approach, though the first company with these cables was Corsair. The length of the 24-pin, 4-pin, and 8-pin connector is only 40cm, which is really quite short. The X3 has four 6-pin and two 8-pin PEG connectors, though users can only connect four at the same time. The PEG lengths of 45 and 50cm is enough for medium size cases.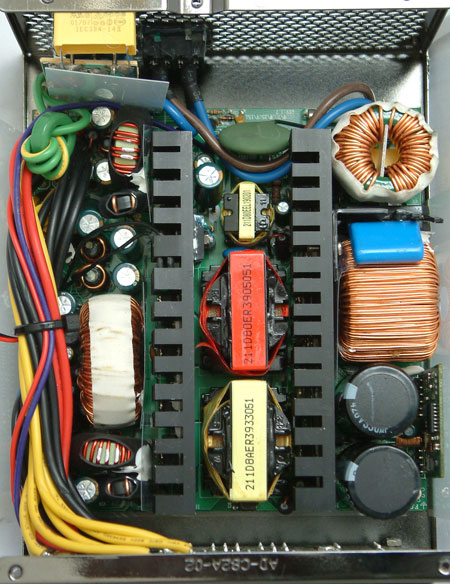 A look inside shows us two thick heatsinks without many fins on the sides. There is one large coil on the primary and two transformers in the middle. The caps in the secondary side are made by Teapo. Since the heatsinks don't have any large fins to the sides the air can travel nicely through even to the bottom of the PSU to cool each components attached to the PCB. The airflow is also very good since there aren't many obstacles in the way. Usually, however, larger heatsinks are used to provide a greater surface area and improved cooling performance; whether Ultra's approach will work as well as the more traditional designs remains to be seen.