Intel Responds with...really?
Surely Intel wouldn't allow AMD to simply come within the range of being competitive this late in the year. I honestly expected Intel to combat today's launch with something, something serious, something sinister. And indeed it did.
But instead of sampling a Core 2 Quad Q9450, the upcoming Penryn replacement to the Q6600, and instead of even further dropping prices to completely ruin the Phenom launch party Intel responded in a way that actually doesn't make much sense: by sampling a $1000+ Extreme CPU, the Core 2 Extreme QX9770 (click here for our review).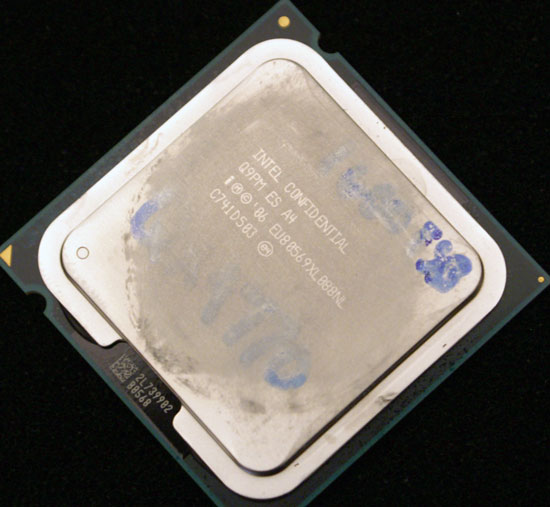 The QX9770, 1600MHz FSB and 3.2GHz, just salting the wounds
Running at 3.2GHz with a 1600MHz FSB (up from 3.0GHz/1333MHz of its recently released predecessor, the QX9650), the QX9770 isn't schedule for release until next year and we do know that it'll carry a price tag of over $1000. The timing of Intel's launch is obviously to disrupt AMD's Phenom thunder, but the most important part of Intel sampling QX9770s has nothing to do with the chips themselves, but rather the act.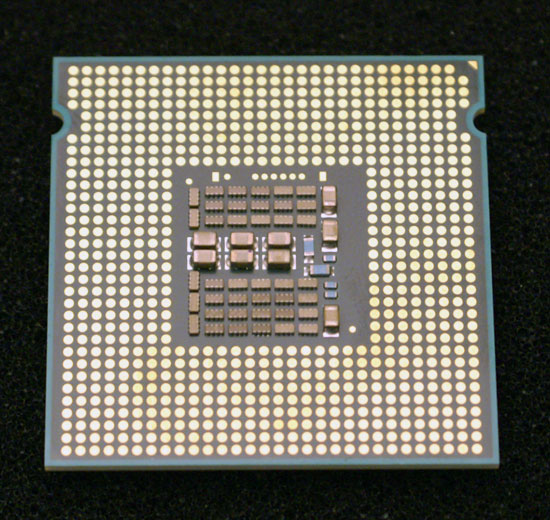 Almost as soon as we had Phenom samples, Intel made the decision to sample a CPU requiring a FSB that wasn't officially supported by any chipset at the time. No, 1600MHz FSB support won't come until next year with the X48 chipset, but it didn't matter to Intel; we were getting chips now.
Take a moment to understand the gravity of what I just said; Intel, the company that would hardly acknowledge overclocking, was now sampling a CPU that required overclocking to run at stock speeds. Even more telling is that Intel got the approval of upper management to sample these unreleased processors, requiring an unreleased chipset, in a matter of weeks. This is Intel we're talking about here, the larger of the two companies, the Titanic, performing maneuvers with the urgency of a speed boat.
It's scary enough for AMD that Intel has the faster processor, but these days Intel is also the more agile company.