Low End GPU Performance
For our low end parts, we will mainly focus on NVIDIA's 8500 and AMD's 2400 parts. This is budget bin hardware that offers the feature set of the latest generation without the price premium (and without the performance necessary for gamers). We've included some older hardware for reference here, as well as he next step up in the current lineup for AMD and NVIDIA.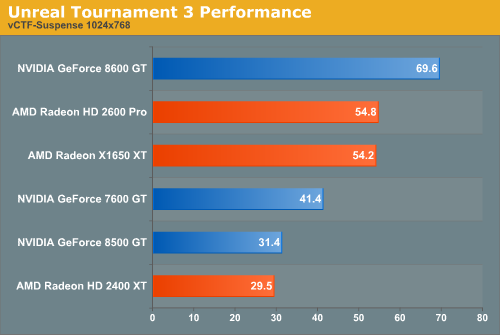 Looking at 1024x768, it is clear that if the final game is any more taxing than these flyby benchmarks we would want to run at a lower resolution with the 8500 GT or the 2400 XT. The 2600 Pro and the 8600 GT are a very clear step up from this category. The 7600 GT and the X1650 XT serve to fill in the gap between these price points.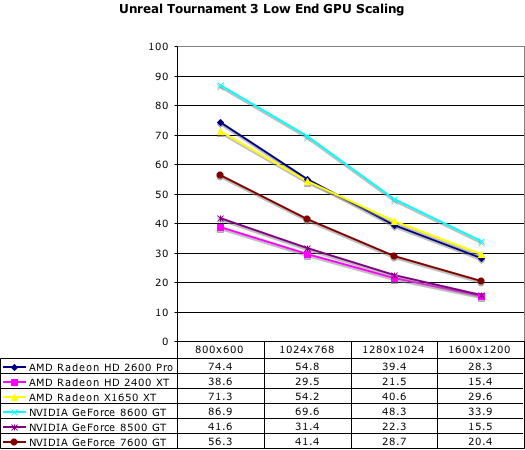 The 8500 GT and 2400 XT are well matched in terms of performance here. The 8600 GT leads the 2600 Pro (which essentially ties the x1650 xt in performance).