Power Consumption
We standardized on two platforms for power consumption: Intel's G33 and NVIDIA's GeForce 7050PV, although we included 690G numbers for comparison. We only used CPUs that we actually had instead of simply adjusting clock multipliers to simulate CPUs.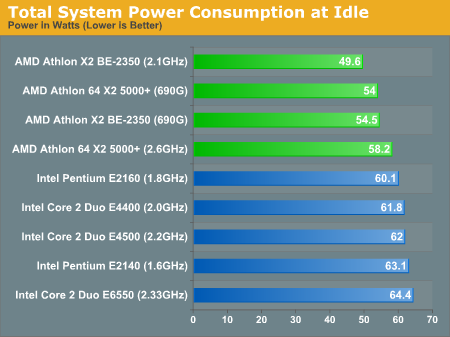 The AMD chips/platforms are lower power than their Intel counterparts at idle, but the situation changes dramatically under load: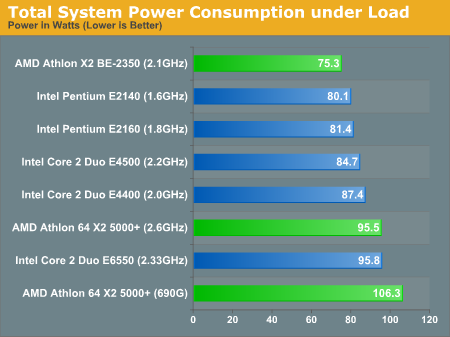 Under load the Athlon 64 X2 5000+ eats up about as much power as the Core 2 Duo E6550, and the 690G chipset actually drives power consumption up even more under load (even though it's better than the NVIDIA solution at idle).
The only salvation for AMD is that the Athlon 64 X2 BE-2350 pulls less power than all of Intel's offerings, but compared to the Pentium E2160 the advantage is only about 6W under full load. AMD does technically win the power game with the BE-2350, but the margin of victory isn't great enough to get too excited about.