Packaging and Appearance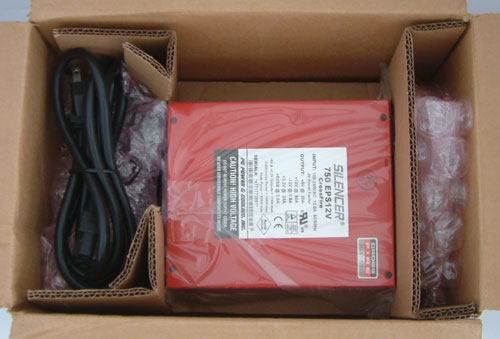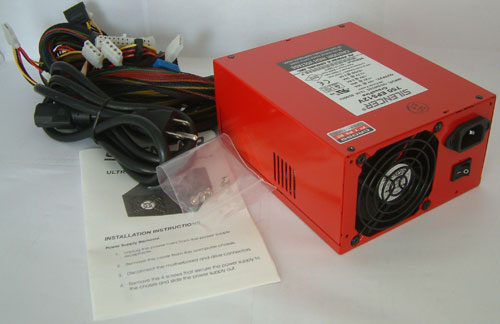 The 750 Quad comes in a white box. The packaging and accessories are quite simple and give a clue as to the target market: enthusiasts. In the box you will find the PSU itself, a 14 AWG (American Wire Gauge) power cord, one of the shortest user manuals we have ever seen, and four mounting screws.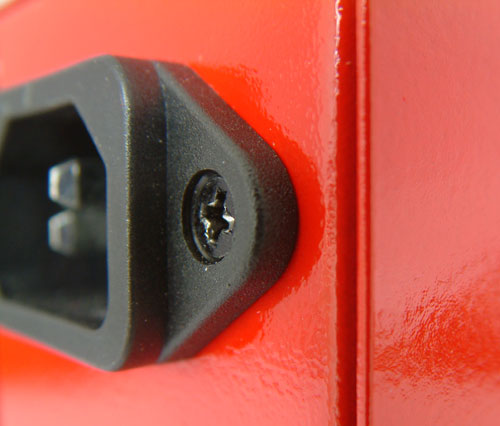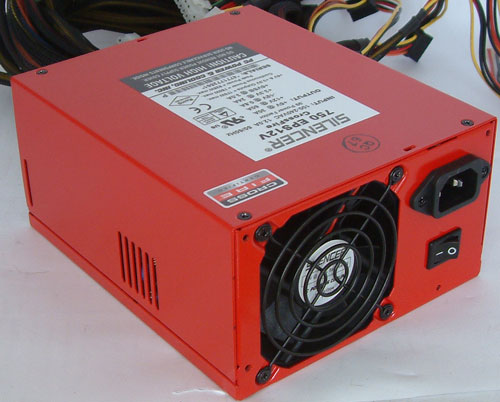 The power supply we're reviewing is the Crossfire-Edition that comes with a bright red paint job, perfect for anyone looking to color coordinate with an ATI Crossfire setup. Unfortunately, the red is painted on a black base and flakes off quite easily. We also noticed a particularly pungent smell from the paint that might cause headaches for some - though this smell should dissipate within a few days of the unit being unpacked.