The First Date
The lower part of the iPhone, covered in black, is where the GSM and WiFi antenna reside: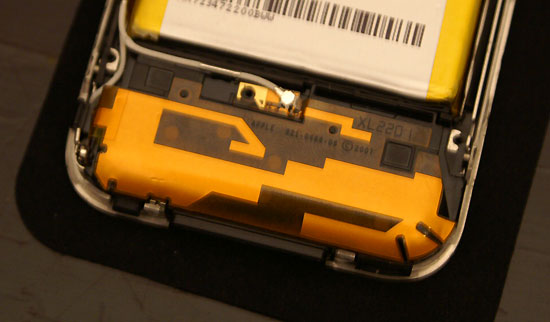 The yellow membrane above is common among GSM mobile phones.
The black circle at the lower left of this picture is the camera, and the two white cables are antenna interfaces to the motherboard: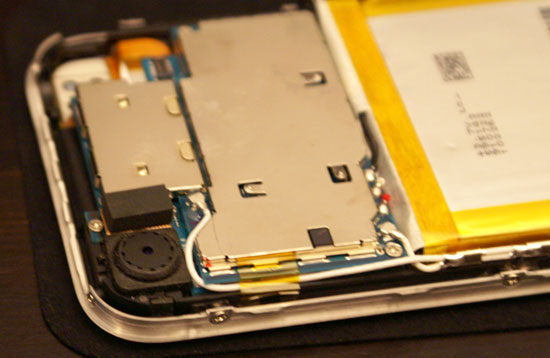 The PCB that the two white wires run to is actually the top layer of the iPhone's entire motherboard, it is incredibly compact. The rest of the phone is basically a battery and the GSM and USB interfaces.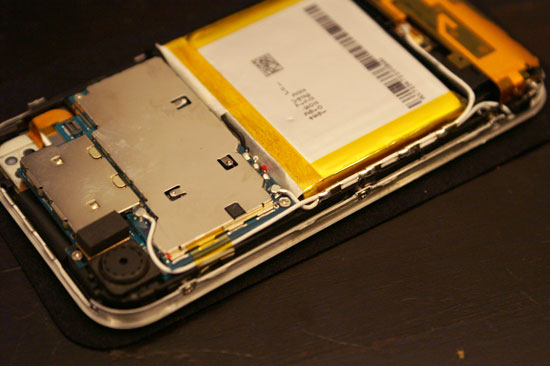 The big yellow thing in the middle is the iPhone battery; you're definitely not replacing this thing on your own