The iPhone's Motherboard(s)
The motherboard in the iPhone is very compact; it is actually composed of two separate PCBs that are sandwiched together.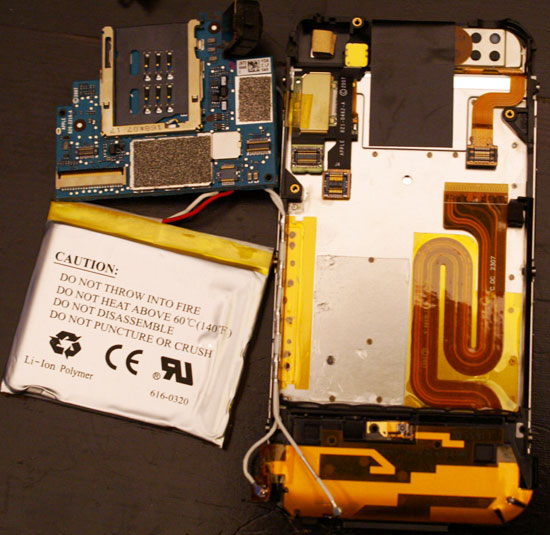 The upper left hand corner of the picture is the PCB sandwich that makes the iPhone tick; the black slot you're seeing here is for the SIM card; the cable port on the lower left of the motherboard appears to be the LCD interface.
The topmost PCB appears to have the 802.11b/g wireless controller as well as most of the other microprocessors necessary for the cell phone aspects of the iPhone: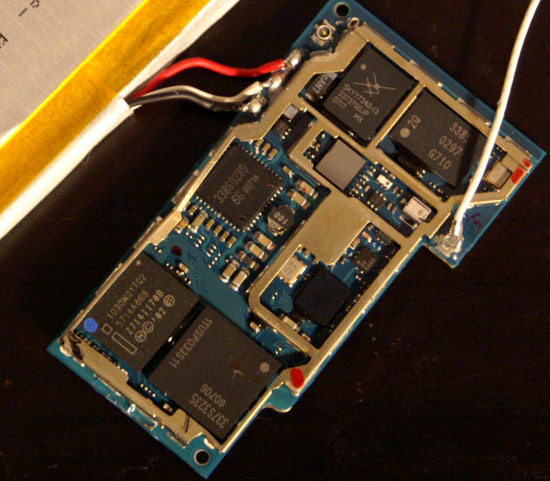 Note that we've removed the EMI shield from the top of this PCB layer in order to show off the individual components.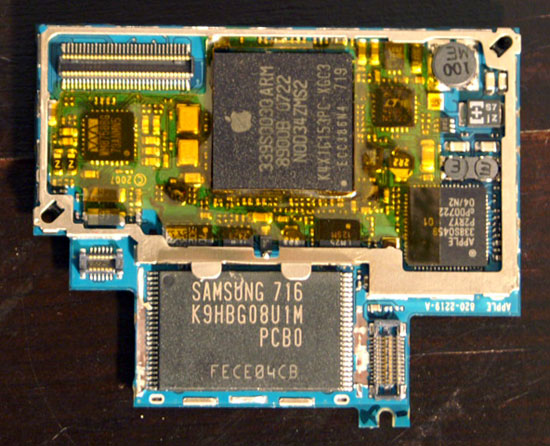 The lower PCB layer features the 4GB MLC NAND Flash (made by Samsung), as well as the iPhone's main processor. Two of the chips on this board have Apple logos on them, the larger of the two appears to be the iPhone's ARM processor manufactured by Samsung.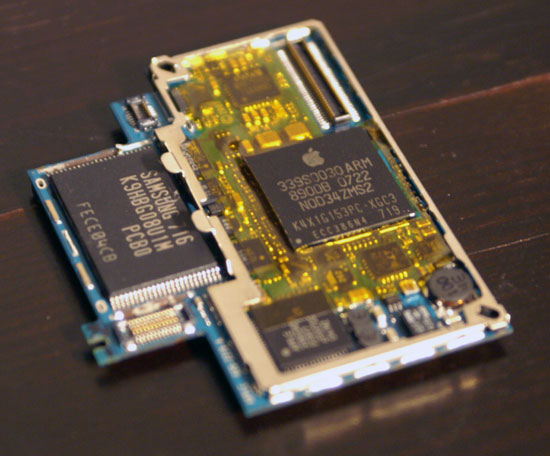 We suspect that it may be Samsung's S3C6400 based on the ARM1176 core, however some readers have written us stating that it's more likely to be the S3C2460; judging by the model numbers on the chip itself, the ARM processor may be a part of a multi-chip package that includes 1Gbit of system memory, for running the iPhone's OS. The K4X1G153PC-XGC3 is a Samsung part number, indicating a 1Gbit memory device, but it is placed on the same package as the ARM processor itself.