Motherboard: Out and in Hand
With the last screws removed we can remove the motherboard from its case: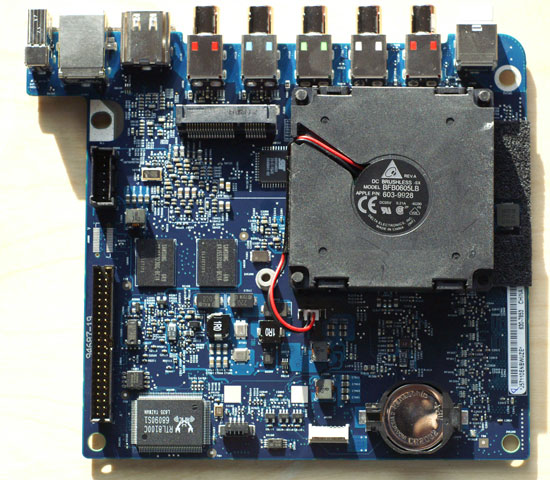 Click to Enlarge
What you see above is the bottom of the motherboard, and despite its appearance, there's nothing beneath the black fan on this side of the motherboard: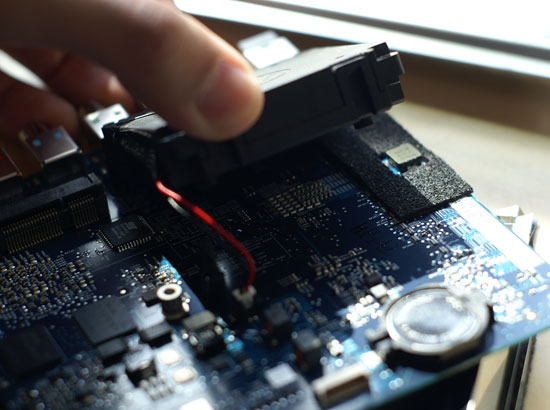 Click to Enlarge
Opposite the fan on the other side of the motherboard is the Apple TV's Intel CPU which we will get to shortly.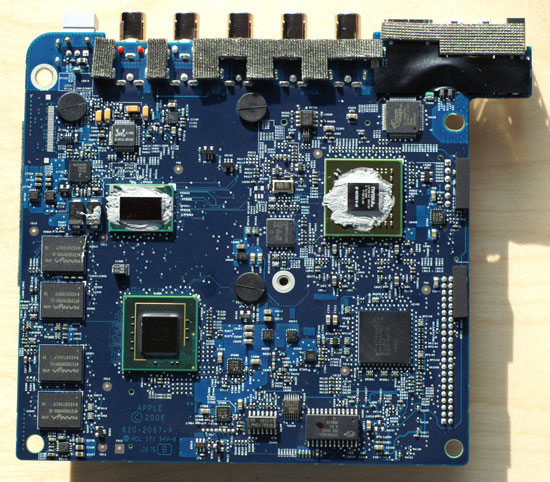 Click to Enlarge
Above you see the top of the motherboard, this is what is underneath the cover of the Apple TV. We've wiped the thermal grease off of the left and right chips along the top. The chip on the left is the Intel CPU, while the one on the right is the NVIDIA GPU. More on both of these shortly.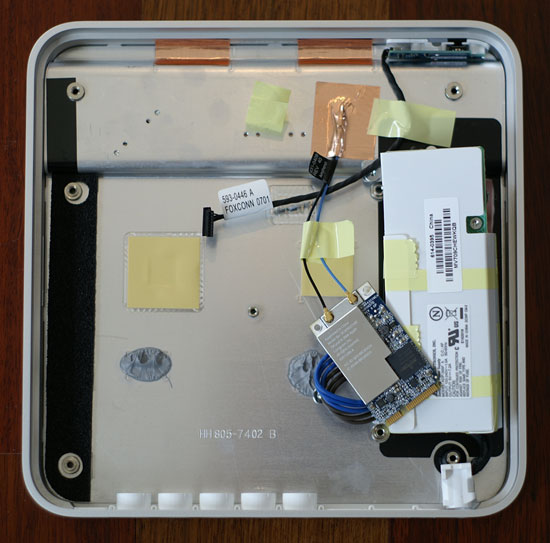 Click to Enlarge
With the motherboard out, this is what remains underneath the top cover of the Apple TV unit. Note that the top of the Apple TV is actually a heatsink used to dissipate the heat from the CPU, GPU and chipset; the only fan present in the system is at the bottom and it doesn't directly cool a heatsink, it indirectly moves air around the upper surface of the unit. This is far from the most elegant cooling solution, but we suspect that it was necessary to accommodate the dimensions of the unit. If you want to know why the top of the Apple TV gets so warm, this is why.
The motherboard itself is quite small, a bit larger than a DVD: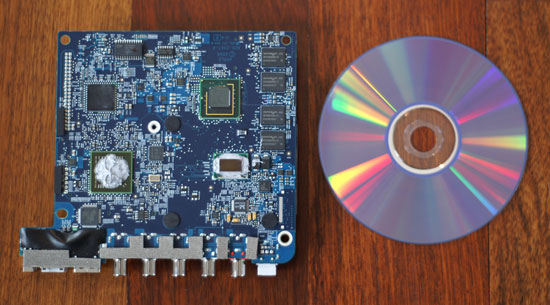 Click to Enlarge