Getting Inside - It's that Easy?
The bottom of the unit is made of the familiar rubber that we've seen on so many Apple products, including the Mac mini. There are no exposed screws but if you peel up one of the corners of the rubber base you'll see why: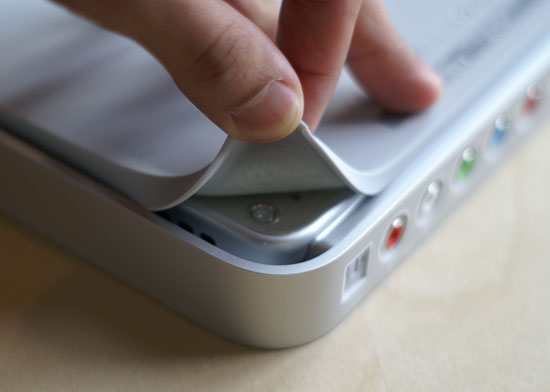 Beneath the rubber bottom are four T10 screws and four T8 screws; armed with our torx driver we went to town: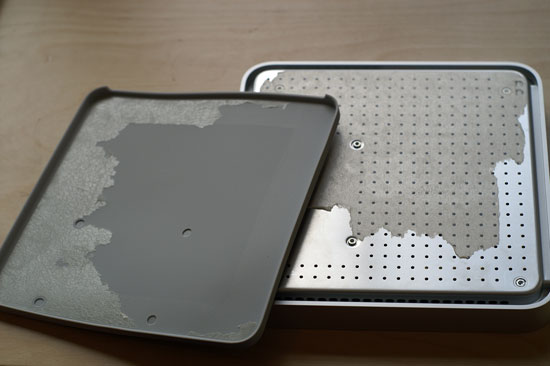 Click to Enlarge
The rubber base is held to the metal underneath with an adhesive, unfortunately it doesn't exactly come off too easily leaving us with the mess above. It's a small sacrifice to make to satisfy our curiosities.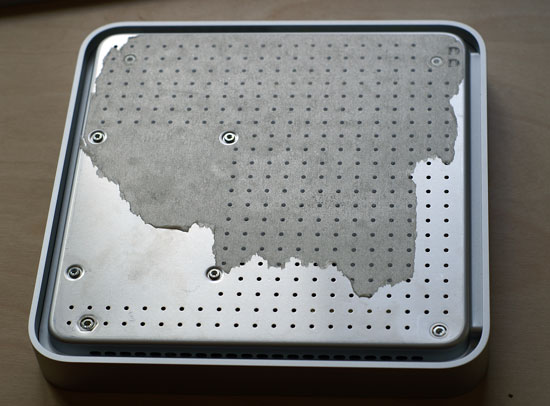 The outer four screws actually hold the vented plate in place, the four inner T8 screws keep the internal 40GB hard drive in place. You'll want to remove all of them though.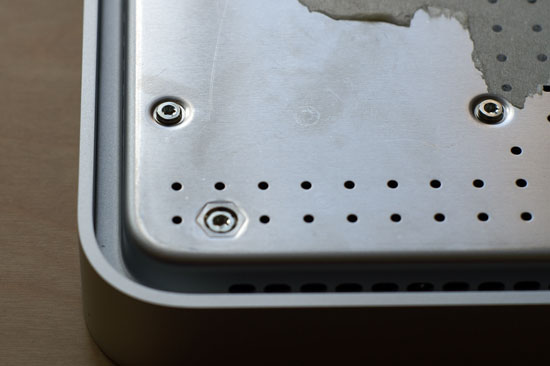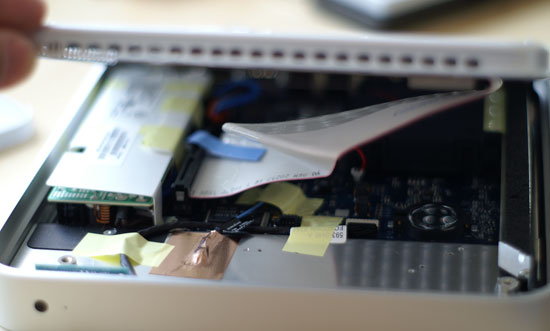 Click to Enlarge
Amazingly enough, that's all you have to do to get inside the Apple TV. Apple seems to vary how difficult it makes opening hardware, and the Apple TV definitely ranks as one of the easiest devices to get inside. Lifting the bottom plate reveals an IDE cable attached to the internal hard drive. With the four HDD screws removed that we mentioned earlier, the only thing keeping the drive in place is a sticky green pad. Just tug on the drive and it will come off without any trouble: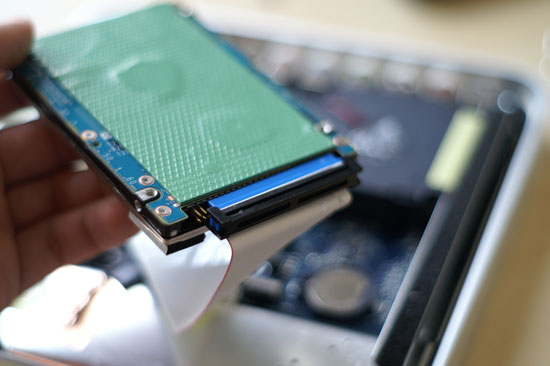 Click to Enlarge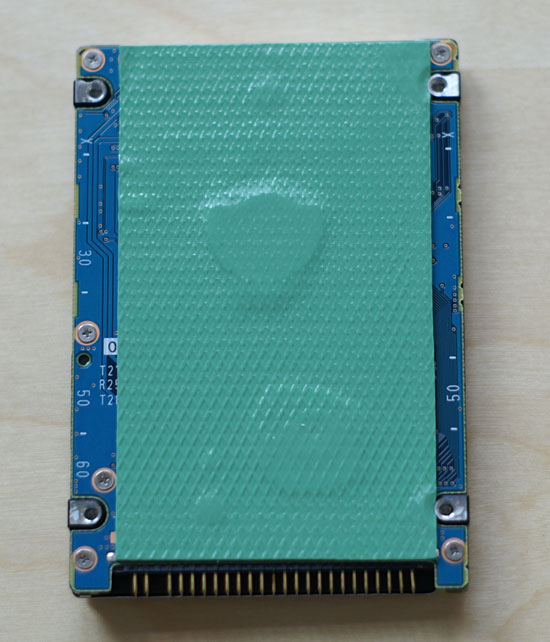 Click to Enlarge
The drive in our sample was a 40GB Fujitsu MHW2040AT: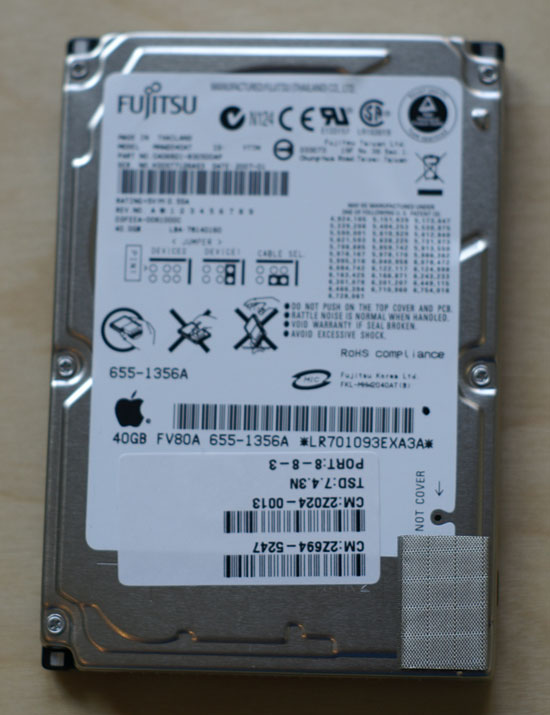 Click to Enlarge
The drive is a 2.5" single-platter 4200 RPM PATA solution with a 2MB buffer.