Side Show in Action
ASUS and LG were two companies that had Windows Side Show enabled notebooks up and running at the show.  Side Show encompasses an integrated or removable device in your notebook that can play music, access email and display other information while your notebook lid is closed.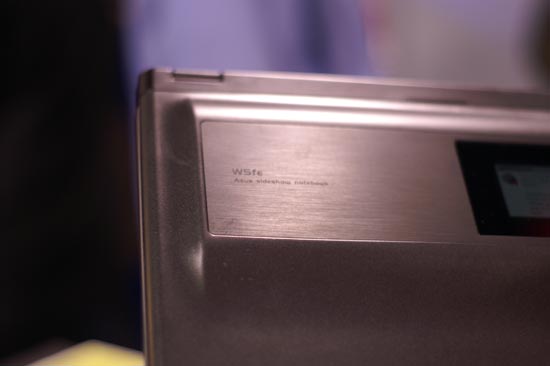 The ASUS Side Show device features an integrated 1GB of Flash memory to store music and pictures that you want accessible while your notebook lid is closed.  Unfortunately you need to first sync your songs and pictures to the Side Show device before you can access them using Side Show.  We would rather have something that could access the notebook's integrated drive, but without such functionality Side Show will have limited use.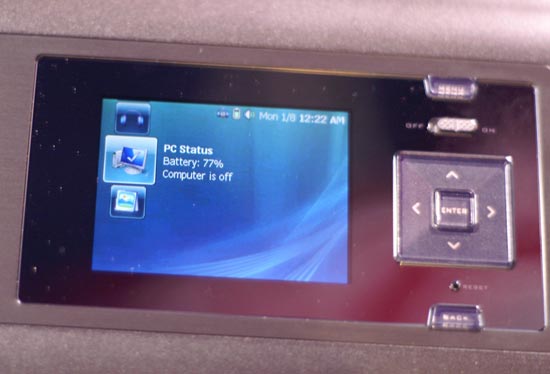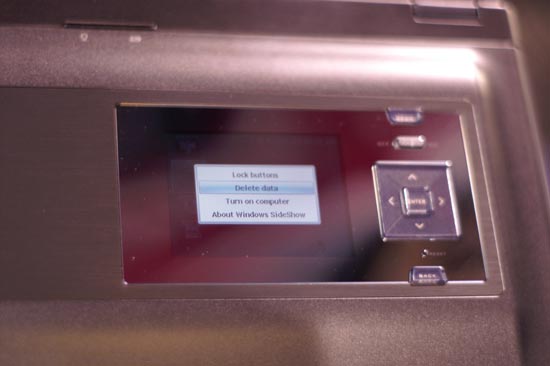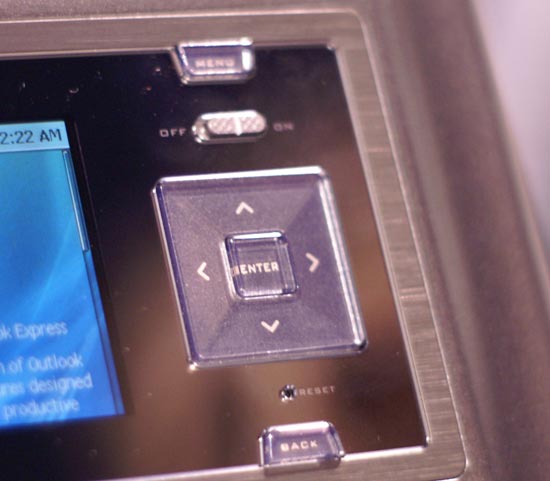 Side Show supports Windows Vista Gadgets that can be used to display various bits of information while your system is powered down.  You can even read downloaded emails on the display, which actually worked reasonably well thanks to a quick interface.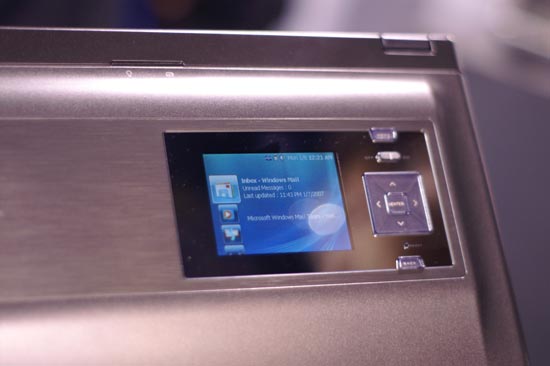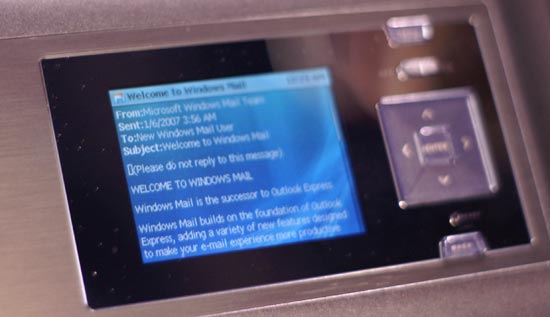 The Side Show device appears as a portable device under Vista, and you can configure what Gadgets are available for use on the device within Windows.