Using a Quad Core System
Intel's first dual core processors, codenamed Smithfield, were actually the first 90nm Intel CPUs we actually recommended. The reason being that the real world performance improvement brought about by having two cores at your fingertips was simply too much to resist, especially if you were a heavy multitasker. A big reason for the improvement in real world performance came about because of inefficiencies in the way Windows XP's scheduler handled juggling multiple threads, especially on a single core CPU. The move to dual core got rid of many of those nasty Not Responding windows when Windows' scheduler would simply never properly allocate CPU cycles to a particular thread.

Inevitably the same thread juggling problems we saw with single core CPUs would eventually apply to dual core CPUs, just with more active threads. Intel once told us that we'd run into the same sort of scheduler/CPU cycle limitations at a bit over a dozen active threads on a dual core CPU, meaning at that point, it's time for four cores.
We performed a quick test to see if we could spot the real world difference in multitasking and system responsiveness between a dual core and a quad core CPU. We took our test bed and ran as many multithreaded benchmarks as we could feasibly start without completely bogging down the system; we ran our 3dsmax, Cinebench, DivX, WME and iTunes tests all at the same time, not to see how fast they'd run, but to see how responsive the rest of the system would be with a dual core CPU vs. a quad core CPU.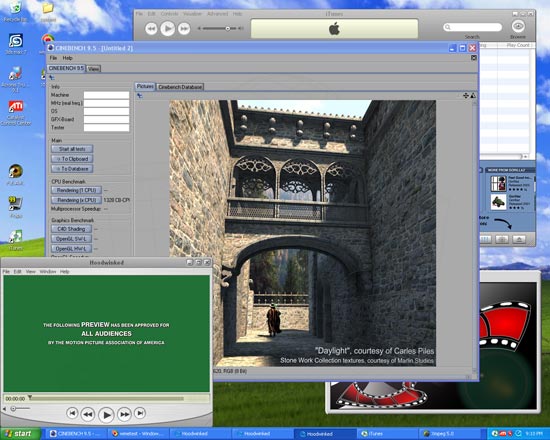 On both systems we had no problems launching Explorer windows or navigating the OS while all of those tasks executed, indicating that we were no where near that saturation point where the entire system becomes unresponsive; good news for dual core owners.
We could switch between all of the running applications without running into a window that wouldn't respond, with the exception of iTunes. Regardless of whether we had two or four cores at our disposal, iTunes would only respond when it felt like it. Although the encoding task was continuing, we couldn't interact with the application without waiting a handful of seconds for it to regain consciousness.
The primary difference between two and four cores in our very heavy multitasking scenario was in the work that got done. While the 3dsmax, DivX, WME and iTunes tests all managed to inch along during our test, with a dual core setup the Cinebench test wouldn't even start until after iTunes had completed. On the quad core setup, Cinebench ran alongside iTunes, albeit at a slow pace.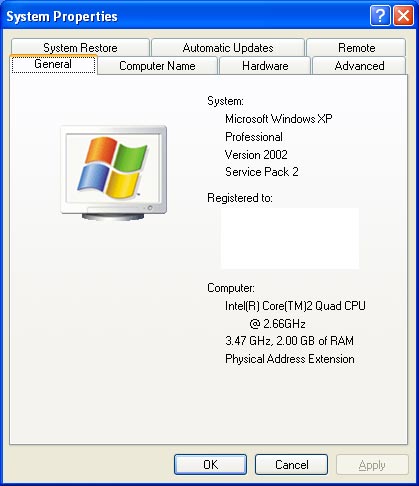 It's a faint difference but it does highlight an important point - even the heaviest of multitaskers aren't likely to see a huge difference in system responsiveness with four cores vs. two. It is in the performance of individual threads, especially when you have a lot that are contending for CPU time, that you'll see a much bigger difference between Kentsfield and Conroe.