QNAP
The
QNAP
viewing area was full of products ranging from Network Attached Storage devices to Network Surveillance systems.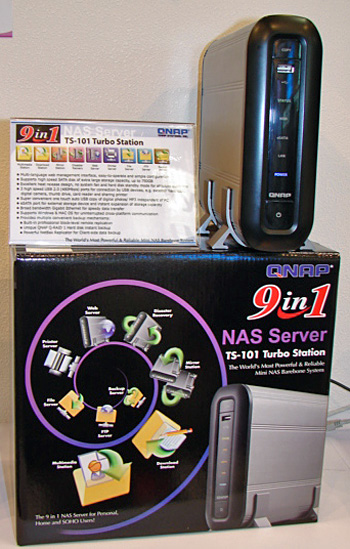 The TS-101 Turbo Station NAS Server features support for a single SATA 1.5Gb/s or 3Gb/s drive, three USB 2.0 ports, Gigabit Ethernet, and a 1.5Gb/s e-SATA port. The unit also features real-time or scheduled backup ability along with Block Level remote replication capability.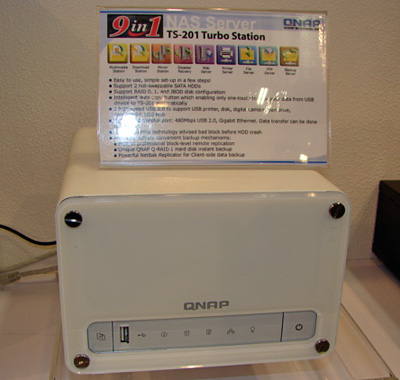 The TS-201 Turbo Station NAS Server has the same features and capabilities of the TS-101 except it supports dual drives along with RAID 0, 1, or JBOD.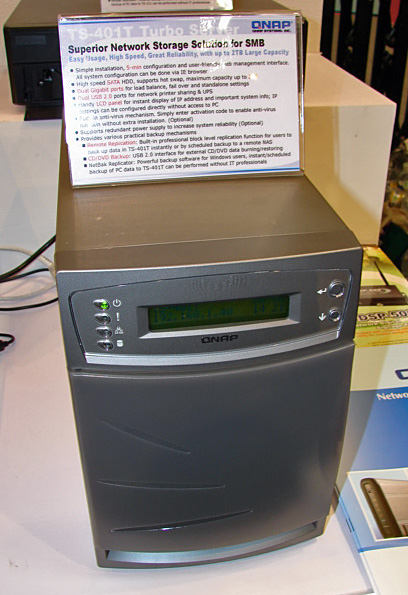 Similarly, the TS-401T Turbo Server is a four bay unit targeting the growing SMB enterprise market. The unit supports SATA hard drives; dual Gigabit Ethernet ports with fail-over, load balancing, and standalone settings; dual USB 2.0 ports; remote IP settings and optional hot redundant power supply, to name just a few options.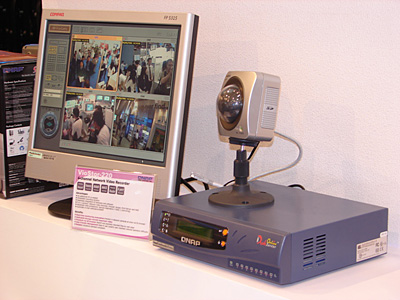 QNAP has leveraged their storage expertise into a full line of network surveillance products. Once of the more interesting ones we viewed was the VioStor-220 four channel network video recorder. The unit has a built-in 8-port 10/100 Mbps switch, can monitor 4 network cameras at once via IE browser, and is a 5-in-1 solution with Network Video Recorder, Firewall, Router, Print Server and NAS capabilities.