AM2 Motherboards
All of the Tier 1 players will be showing at least one AM2 board, and some will have several on display, but not running.
Asus M2N32-SLI Deluxe
ECS KA3-MVP & KN3-SLI2
ECS was the only Tier 1 manufacturer showing a working ATI RD580 motherboard for Socket AM2, which will be called the KA3-MVP.
Gigabyte K8NDSLI PRO
Gigabyte was also showing an NVIDIA chipset based AM2 board. The Gigabyte board being shown appears to be a dual x8 solution based on the single NVIDIA chipset.
MSI K9N Platinum
MSI was showing both high-end and low-end AM2 boards. The K9N Platinum is a dual x8 NVIDIA SLI board.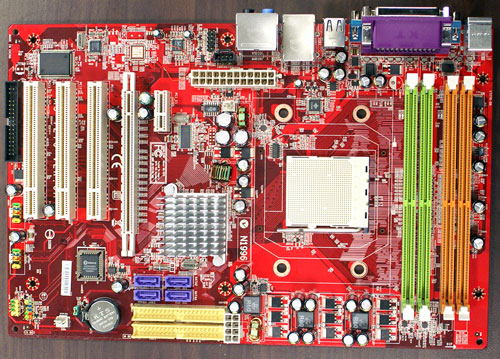 You will also see an ATI RD580 AM2 at the launch of the new AMD chip in about 3 months.