Pure Hard Disk Performance - IPEAK
We begin our usual hard disk drive test session with Intel's IPEAK benchmarking utility. We first run a trace capture on Winstone 2004's Business and Multimedia Content Creation benchmark runs to catch all of the IO operations that take place during each test. We then play back each capture using RankDisk, which reports back to us a mean service time, or average time that the drive takes to complete an IO operation.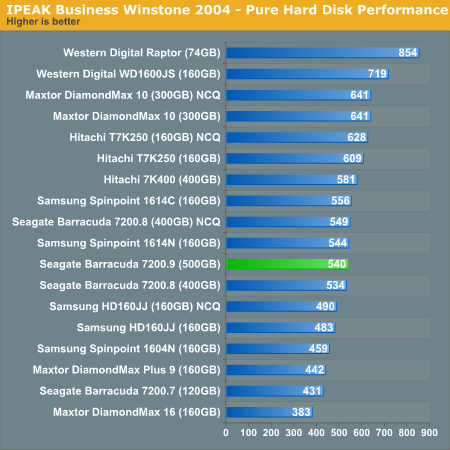 The first batch of 3.0Gbps hard drives that we tested gave us results, which were scattered all over the charts for the IPEAK tests with Western Digital's WD1600JS, taking the majority of the wins over the other two 3.0GBps drives. This time around, Seagate's 500GB 7200.9 takes place half way down the list at 541 IO operations per second.
Let's take a look at Content Creation performance.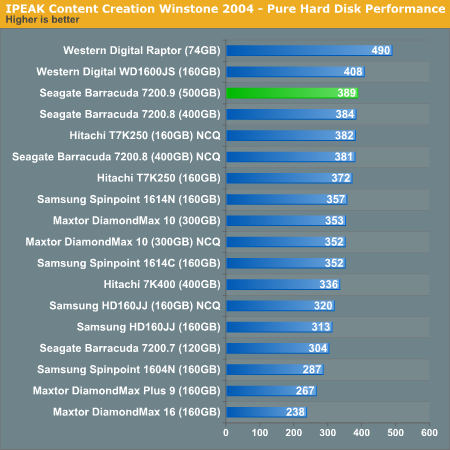 The Seagate drive jumps to the 3rd spot on the list for the Content Creation Winstone IPEAK run at 389 IO operations per second.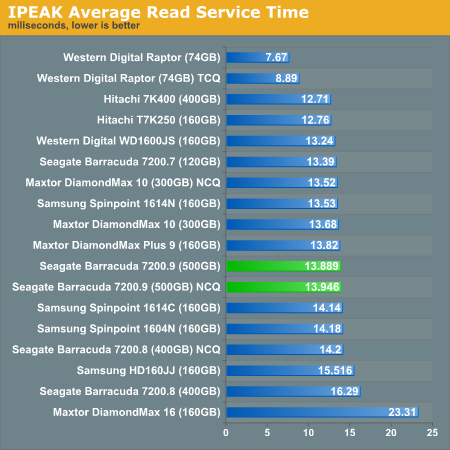 As far as Read Service times go, Seagate's drive reports 13.9ms on average, which is just a fraction of a millisecond slower than the WD1600JS, but more than 2ms quicker than the HD160JJ.