General Performance & 3D Graphics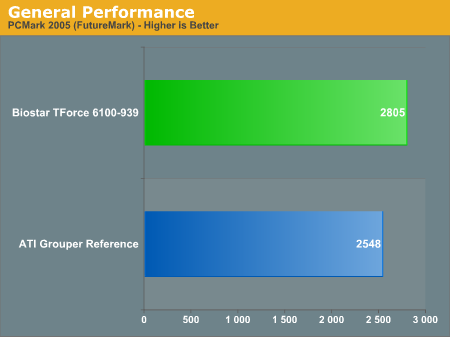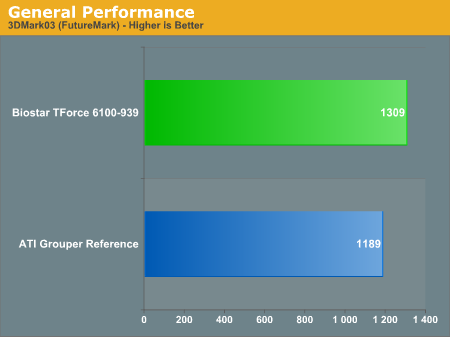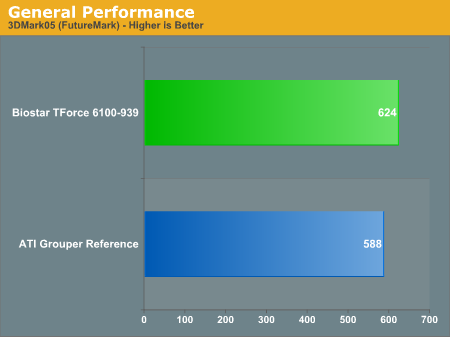 The NVIDIA 6100 is the little brother of the 6100 family, with the 6150 at the top. Despite that the 6100 wins PCMark2005 and both FutureMark 3D graphics benchmarks. It's reasonable to expect that the 6150 will be even faster. While the NVIDIA lead is not huge in integrated graphics, it is still clear that any of the NVIDIA 6100 family will give you the best overall performance among AMD integrated graphics solutions.
No one would ever try to pretend that 1309 is a great 3DMark03 score or that a 624 3Dmark05 score is great performance. However, the NVIDIA and ATI integrated graphics did finish both benchmarks - something that many value solutions fail to do - and the NVIDIA 6100 was clearly the better performer.