Cold Test Results (~25°C Ambient)
For the testing of PSUs, we are using high precision electronic loads with a maximum power draw of 2700 Watts, a Rigol DS5042M 40 MHz oscilloscope, an Extech 380803 power analyzer, two high precision UNI-T UT-325 digital thermometers, an Extech HD600 SPL meter, a self-designed hotbox and various other bits and parts. For a thorough explanation of our testing methodology and more details on our equipment, please refer to our How We Test PSUs - 2014 Pipeline post.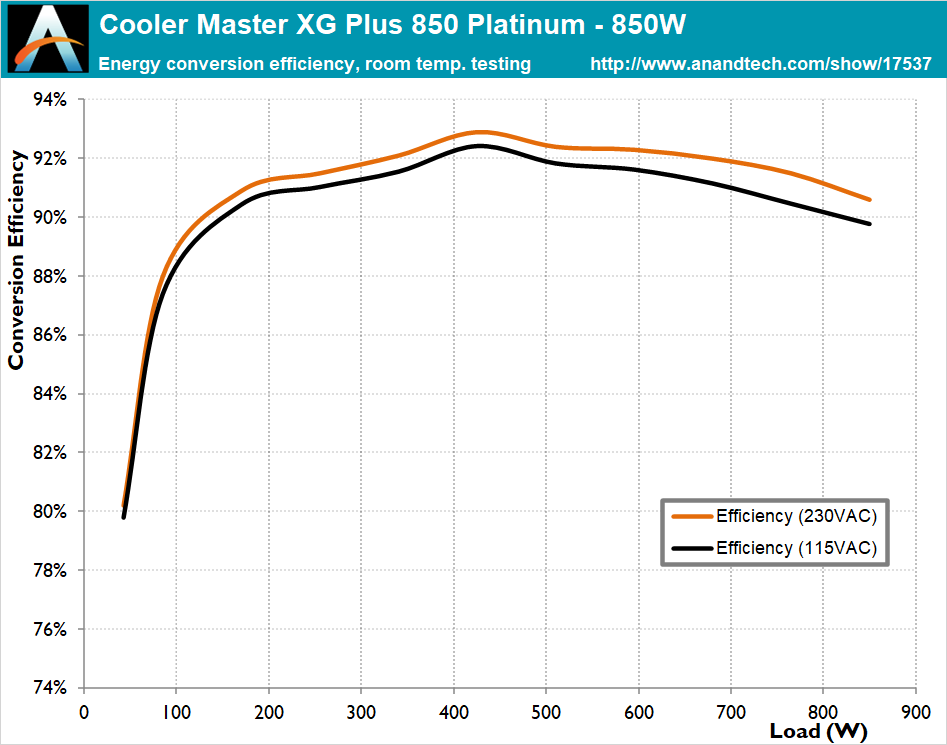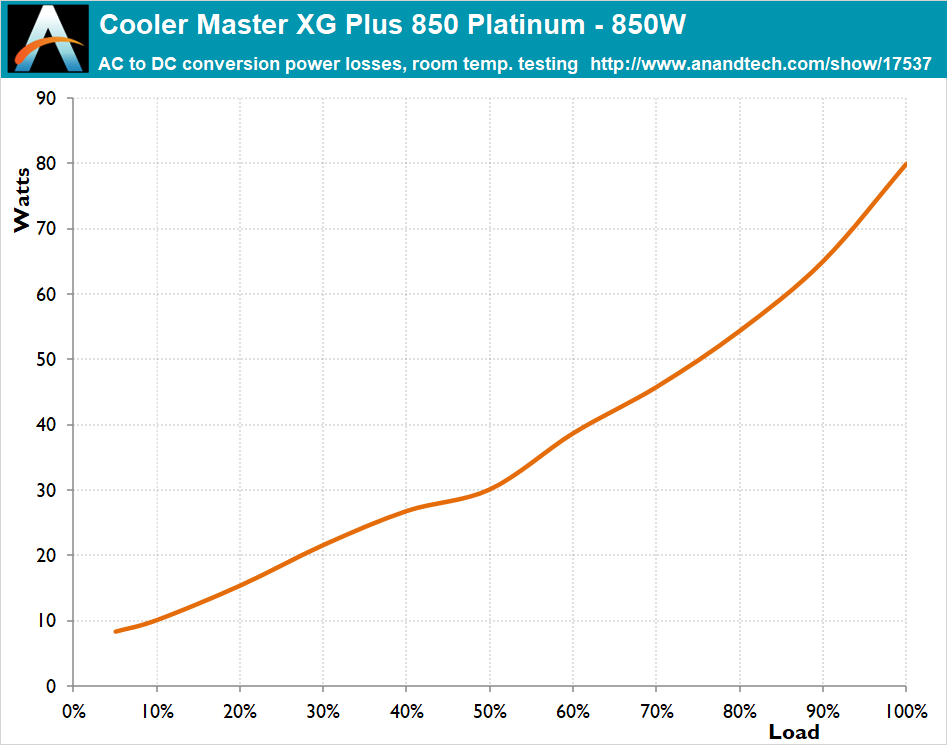 The Cooler Master XG Plus 850 Platinum PSU does meet the 80Plus Platinum certification requirements when powered from a 115 VAC source. The certification's requirements are stricter when the input voltage is 230 VAC and this PSU fails to meet them, as it would have to surpass 94% efficiency at half load. The average nominal load range (20% to 100% of the unit's capacity) efficiency of the Cooler Master XG Plus 850 Platinum is 91.8% when powered from a 230 VAC source, or 91.1% when powered from a 115 VAC source.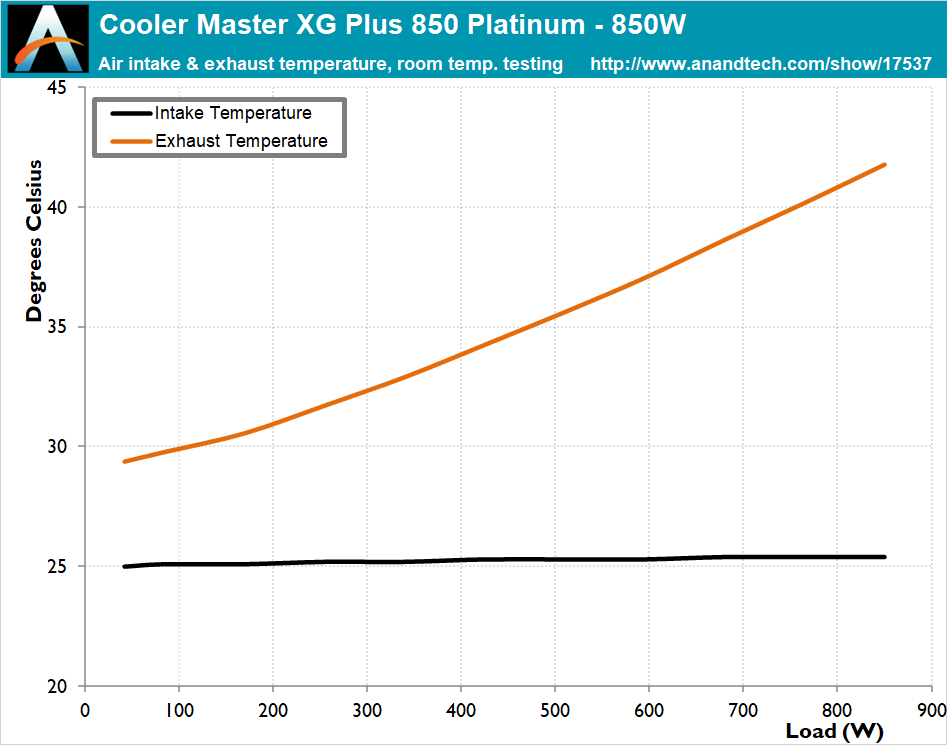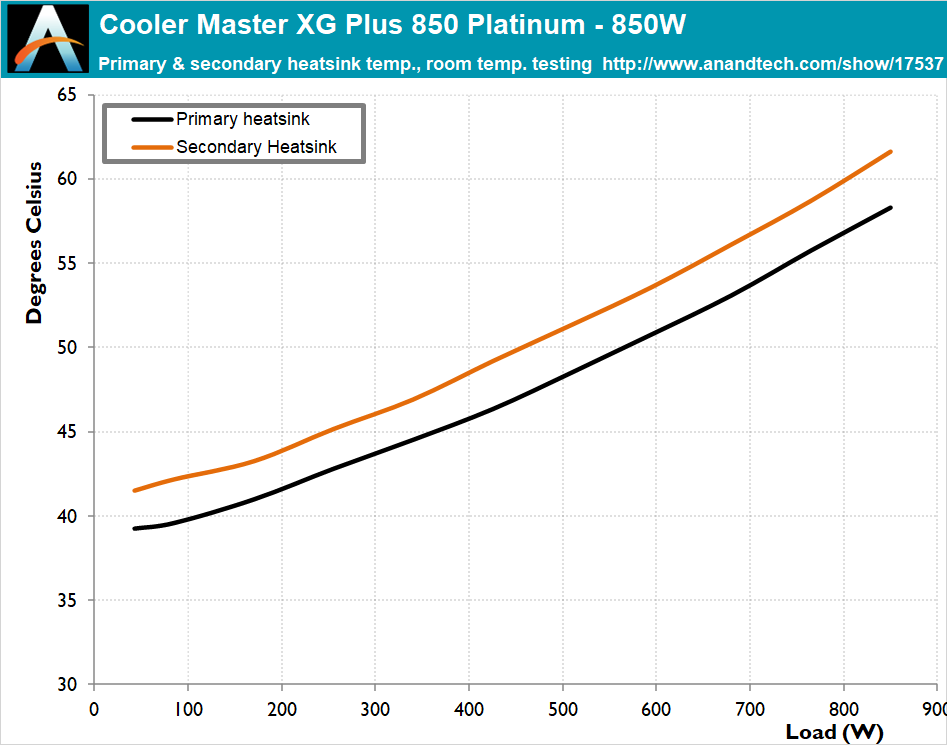 This PSU does not feature a "hybrid" fan mode - quite possibly because of the RGB lighting that requires a moving fan to be visually appealing – so the fan immediately starts when the unit is powered on. The speed of the fan is maintained very low across the entire load range while the unit operates in room temperature, resulting to a very quiet-running unit that is barely audible even while heavily loaded. Despite the slow fan, the temperatures are not too high.