Half Life 2: AT_coast_05
In our at_coast_05 benchmark we see a fairly similar situation, with all of the GPUs being CPU bound at resolutions below 1600 x 1200. At 1600 x 1200 the 6600GT begins to drop off, but toss on a second card and it delivers performance slightly faster than that of a single 6800 Ultra.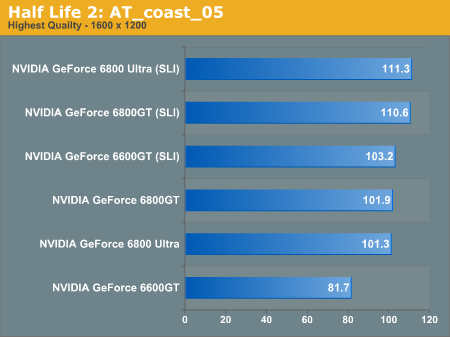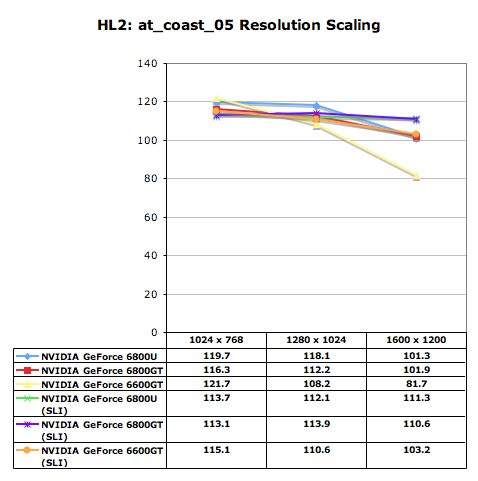 With AA/AF enabled, the 6600GT actually does a lot better in our second demo, using SLI it manages to offer performance equal to that of a single 6800GT. The 6800GT and Ultra don't need SLI too badly, even with AA/AF enabled, in this demo, only at 1600 x 1200 with AA/AF enabled does the 6800GT see a real performance gain from SLI.