Battlefield 1 (DX11)
Battlefield 1 returns from the 2017 benchmark suite, the 2017 benchmark suite with a bang as DICE brought gamers the long-awaited AAA World War 1 shooter a little over a year ago. With detailed maps, environmental effects, and pacy combat, Battlefield 1 provides a generally well-optimized yet demanding graphics workload. The next Battlefield game from DICE, Battlefield V, completes the nostalgia circuit with a return to World War 2, but more importantly for us, is one of the flagship titles for GeForce RTX real time ray tracing.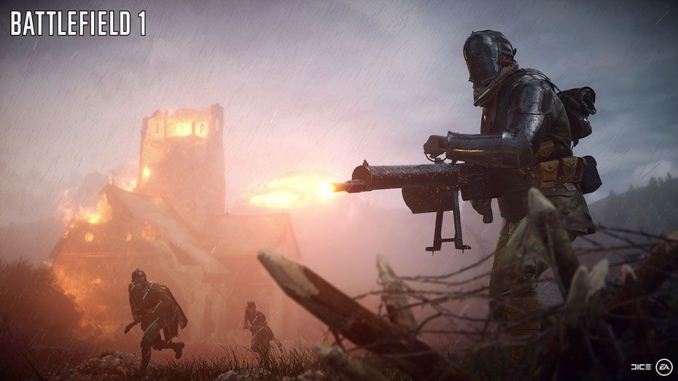 We use the Ultra, High, and Medium presets is used with no alterations. As these benchmarks are from single player mode, our rule of thumb with multiplayer performance still applies: multiplayer framerates generally dip to half our single player framerates. Battlefield 1 also supports HDR (HDR10, Dolby Vision).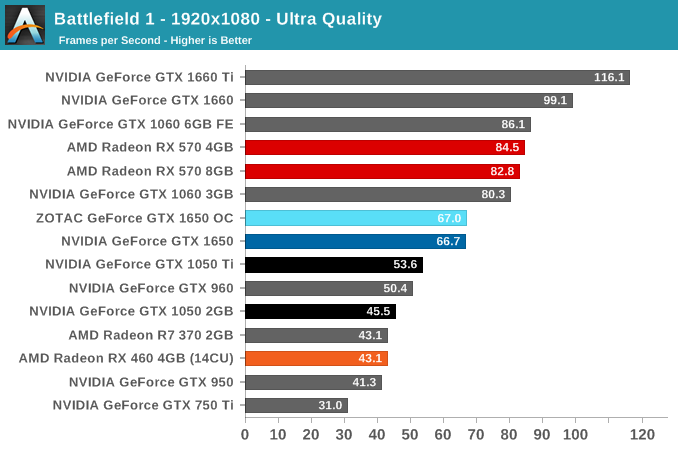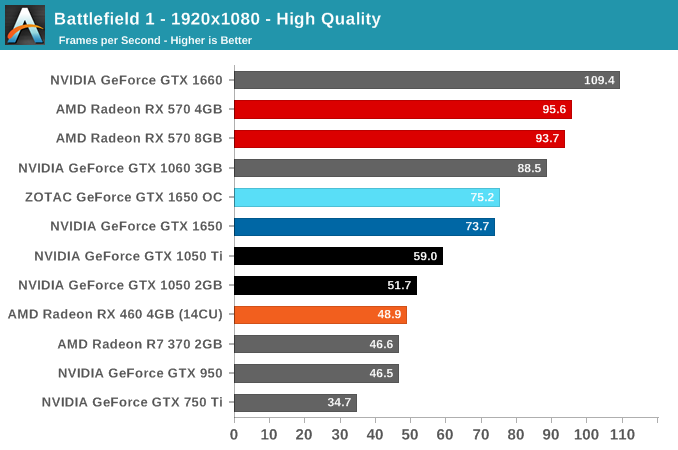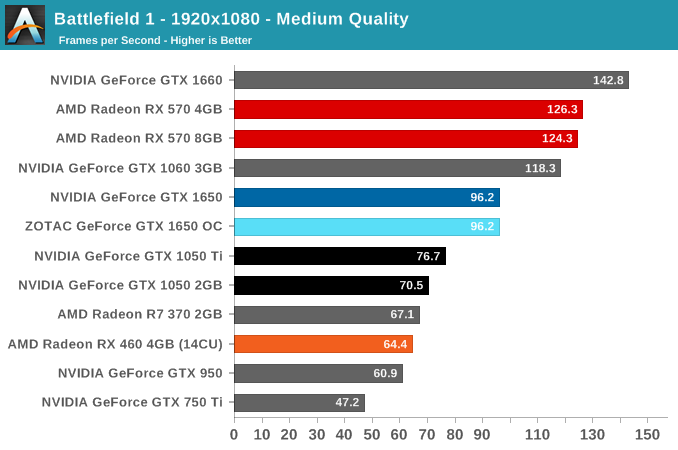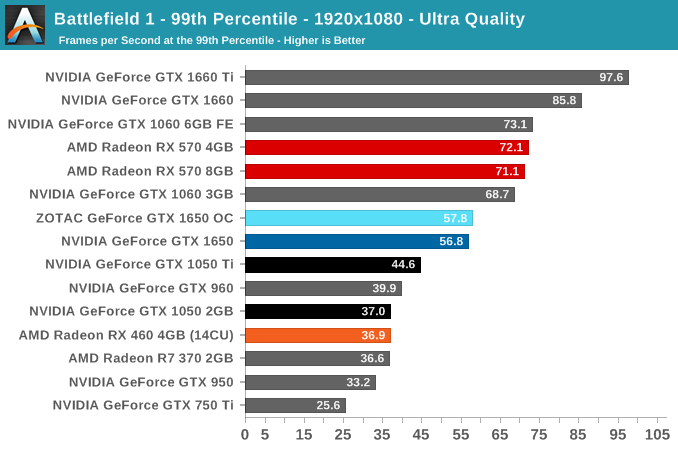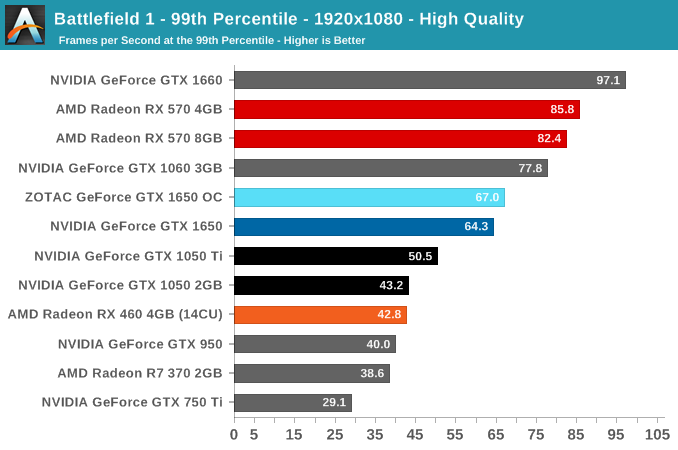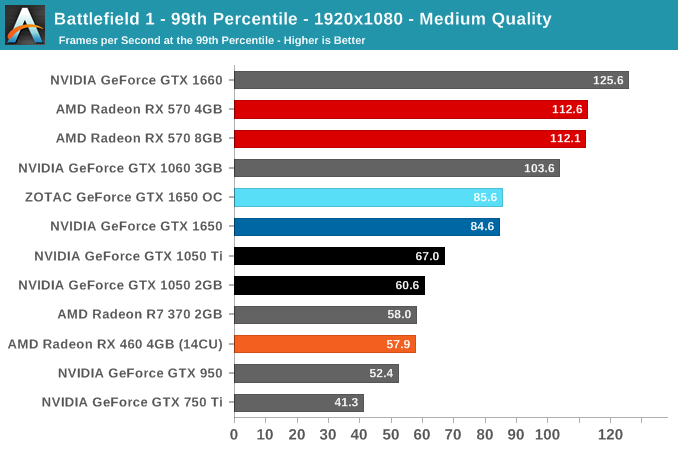 Without a direct competitor in the current generation, the GTX 1650's intended position is somewhat vague, outside of iterating on Pascal's GTX 1050 variants. Looking back to Pascal's line-up, the GTX 1650 splits the difference between the GTX 1050 Ti and GTX 1060 3GB, and far from the GTX 1660.
Compared to the RX 570 though, the GTX 1650 is handily outpaced, and Battlefield 1 where the GTX 1650 is the furthest behind. That being said, the RX 570 wasn't originally in this segment, with price being the common denominator. The RX 460, meanwhile, is well-outclassed, and the additional 2 CUs in the RX 560 would be unlikely to significantly narrow the gap.
As for the ZOTAC card, the 30 MHz is an unnoticable difference in real world terms.