Shuttle SK83G: FX83 Motherboard
 Motherboard Specifications
CPU Interface
Socket 754 Athlon 64
Chipset
VIA K8M800 + VIA VT8237
CPU Ratios
None
Bus Speeds
200MHz to 232MHz (in 1MHz increments)
PCI/AGP Speeds
None
HyperTransport
1x-4x (200MHz to 800MHz)
Core Voltage
up to 1.70V in 0.0250V and 0.050V increments
DRAM Voltage
2.5V to 2.8V in 0.1V increments
AGP Voltage
1.5V to 1.8V in 0.1V increments
Chipset Voltage
1.3V to 1.5V in 0.1V increments
Memory Slots
Two 184-pin DDR DIMM Slots
Expansion Slots
1 AGP 8X Slot
1 PCI Slot
Onboard SATA/RAID
2 X SATA connectors
2 X ATA100 connectors
RAID 0, RAID 1
Onboard IDE
Two Standard NVIDIA ATA133/100/66
Onboard USB 2.0/IEEE-1394
6 X USB 2.0 ports (2 front, 4 rear) power by VT8237
One rear FireWire port powered by VT6307
Onboard LAN
VIA VT6103 10/100 Ethernet
Onboard Audio
Realtek ALC650 codec (6 channel sound)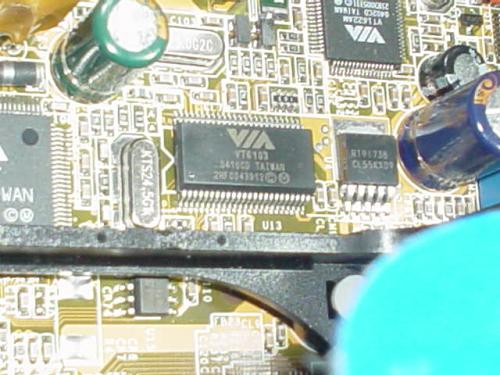 VIA's VT6103 LAN chip is a standard 10/100 Ethernet solution that will meet the needs of the average Internet user and home networking user, provided they don't transfer very large amounts of data very often in their home network. That is, a 10/100 solution is adequate for transferring large amounts of data, but it just isn't nearly as fast as 10/100/1000 (dubbed GbE, or Gigabit Ethernet). We bring GbE up because the Shuttle SK83G is competing with nForce3 250Gb SFFs, which natively support GbE for free.
The Shuttle SK83G also comes with a basic 6-channel sound, courtesy of Realtek's ALC650. We're surprised and mildly disappointed that the SK83G didn't come with a more updated version of this codec, specifically the 8-channel ALC680. But still, you will receive quite acceptable sound via this codec. We did our own subjective testing over a period of a week and found no common issues, like crackling or high CPU utilization, during music play.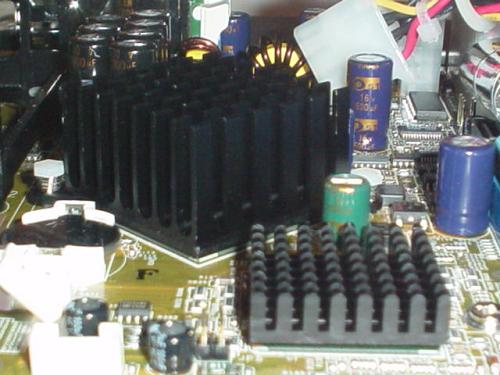 Of course, the most important piece of the SK83G puzzle lies in its chipset. Comprised of the K8M800 North Bridge and VT8237 South Bridge, this chipset's primary advantage over others is its integrated video. VIA's integrated video, dubbed the UniChrome II, is a basic integrated video solution that doesn't offer much more usability or value than as just a backup video processor. In other words, if you can buy a separate video card, we suggest that you do so; as a result, you'll likely experience noticeably better 2D and 3D acceleration. But as backup video, the UniChrome II is more than acceptable.