Far Cry 5 (DX11)
The latest title in Ubisoft's Far Cry series lands us right into the unwelcoming arms of an armed militant cult in Montana, one of the many middles-of-nowhere in the United States. With a charismatic and enigmatic adversary, gorgeous landscapes of the northwestern American flavor, and lots of violence, it is classic Far Cry fare. Graphically intensive in an open-world environment, the game mixes in action and exploration.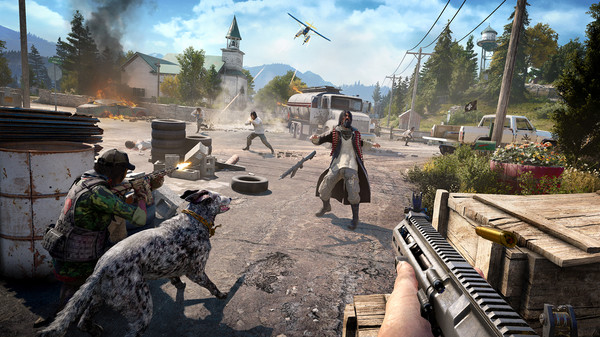 Far Cry 5 does support Vega-centric features with Rapid Packed Math and Shader Intrinsics. Far Cry 5 also supports HDR (HDR10, scRGB, and FreeSync 2). This testing was done without HD Textures enabled, a new option that was recently patched in.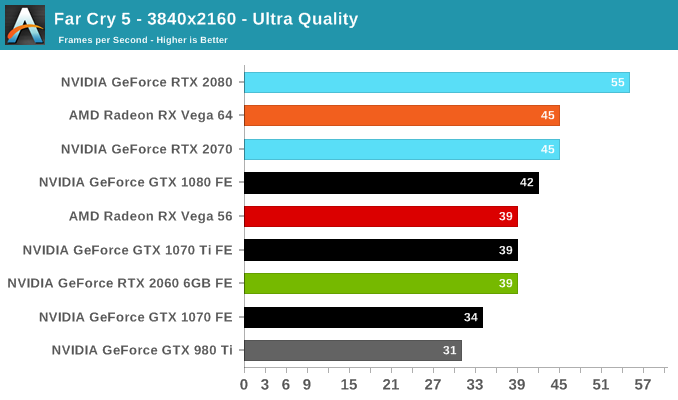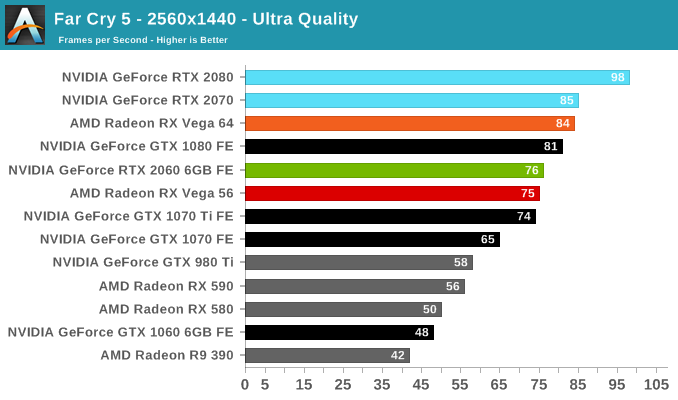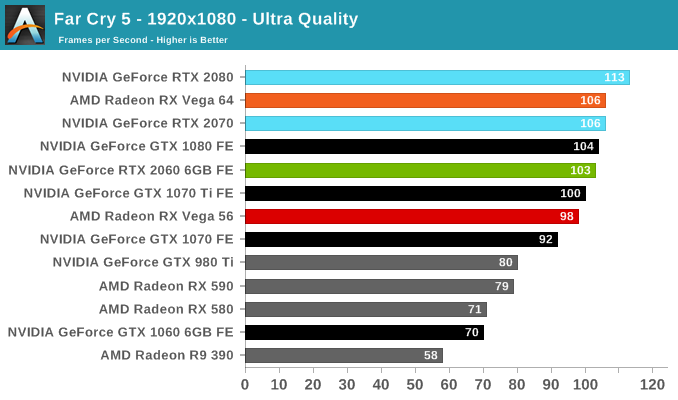 Once again, the RTX 2060 (6GB) slots in neatly between the GTX 1070 Ti and GTX 1080, useful given that the GTX 1070 Ti only had a slim lead on the RX Vega 56.
As for the high resolution texture pack, Far Cry 5 released a free 29GB patch adding toggleable HD Textures, and it's something we'll want to look into as we investigate VRAM limitations. Generally, high-resolution texture packs are a simple way of increasing visual fidelity without significantly hurting framerates, provided the card has enough framebuffer.