SYSmark 2004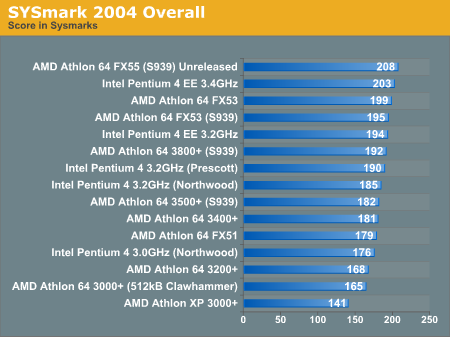 When running at 2.4GHz, the FX architecture drives past everything else. We are seeing that the 939 pin FX53 is a little bit slower than the 940 pin version. This is not the norm for our benchmarks, as we will see, but the socket 940 solutions do manage to pull slightly ahead in some tests. Our theory on this is that the build quality of a 940 board is a little higher as it is intended to be a workstation or server platform. And, of course, we are using the very high performance SK8V board as our 940 platform. The 3500+ is outperforming the 3400+ as expected.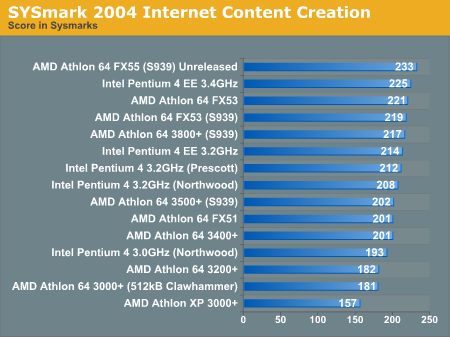 The content creation suite of SYSmark 2004 shows that the 3800+ and FX-53 939 parts are very similar in performance, meaning that cache size has little impact on this benchmark (as the only difference between those two processors is 512kB of cache).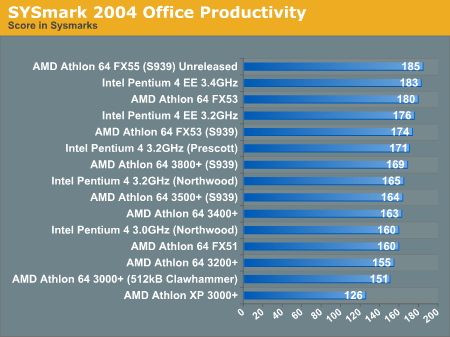 We see the same trends in Office productivity that we saw in the content creation suite, with the exception of the fact that the FX-53 pulls a little further ahead of the 3800+ (showing that cache size is a little more important in this test.