3400+/5950U: Workstation Performance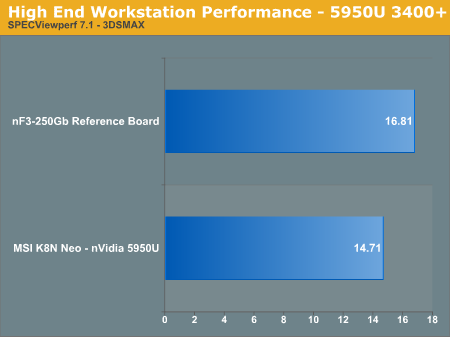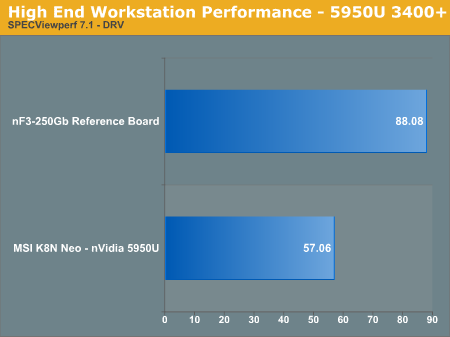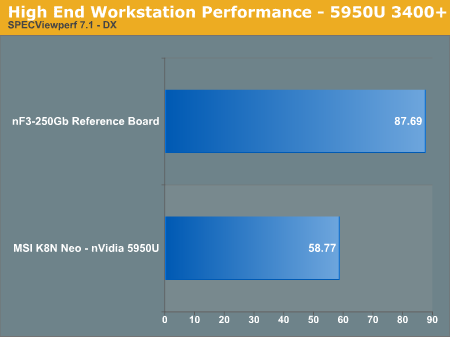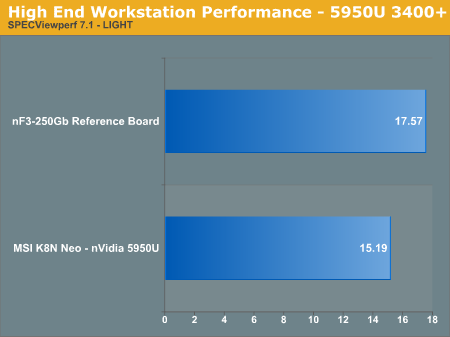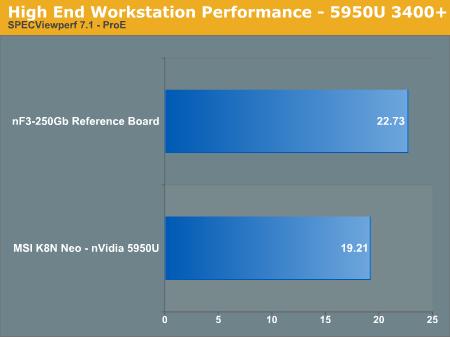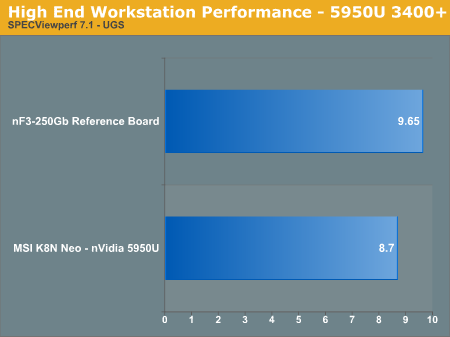 It is pretty amazing that the 250 Reference Board stands out so clearly in Workstation Performance. Here, you will see the flip-flop that we talked about in our tests with the ATI 9800 Pro on the K8N. The Reference Board favors nVidia graphics heavily in Workstation benchmarks, yet the 250 Reference was rather below average when Workstation benchmarks were run using an ATI 9800 Pro. The MSI is competitive with other Athlon 64 boards running nVidia graphics, but it is not the standout that we saw with the 250 Reference Board.
Conversely, the K8N performs very well running an ATI Radeon 9800 Pro compared to other Athlon 64 boards. These comparisons just point out some of the performance differences that can be achieved in tweaking for certain tasks or benchmark tests. One method is no more correct than the other here; they just represent different approaches to tweaking the chipset.