TTGI Cases
In our opinion, SuperFlower (also TTGI in the US) could be one of the most underrated PC case companies around.  How come you haven't heard of them?  SuperFlower does a lot of OEM stuff that ends up labeled as something else.  Our Kingwin 436-WM from last year is identical to SuperFlower's SF-201 chassis.  Many of the excellent qualities of Lian Li's cases are found in the SuperFlower/TTGI design.
A few months ago we took some pictures of another neat case, the TT-101.  Even though it is a SFF case, there are many similarities between the SF-201 and the TT-101 including acrylic bezels and forward USB/1934/LineIn /LineOut.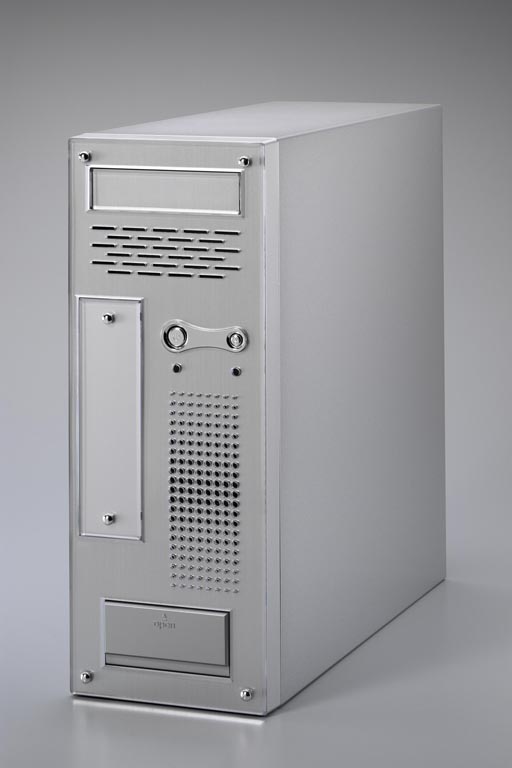 Click to enlarge
TTGI also has several updates on the TT-201 design; The TT-561.  Many of the smaller annoyances like issues with the power button have been corrected; as well as the acrylic bezel in front has been widened to ward damage.  The rear 80mm exhaust has also been replaced by a single 120mm fan (which at a lower RPM sounds considerably quieter than the dual 80mm fans on the TT-201).  However, the largest advantage of the TT-561 over the TT-201 is the 0.7mm steel construction.  The 201 and 301 remain our favorite cases, but for those on a budget the TT-561 retains almost all of the advantages of the TT-201 but costs $20-$30 less.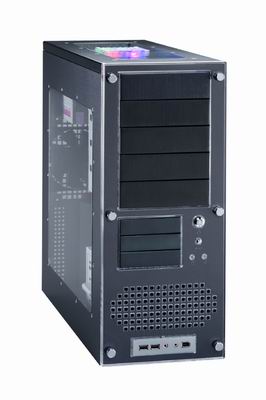 Click to enlarge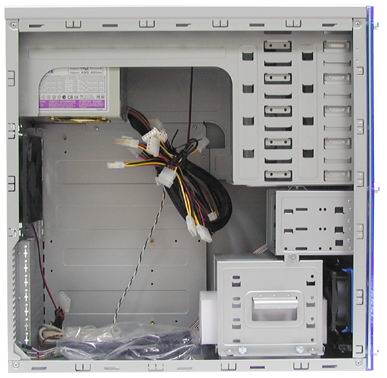 Click to enlarge