Over the last few months, Purav and I have been keeping an eye on new technology across the case and cooling industry. In the next few pages we will show off some of the newer cases, power supplies and heatsinks that have peaked our particular attention.
Zalman TNN-500A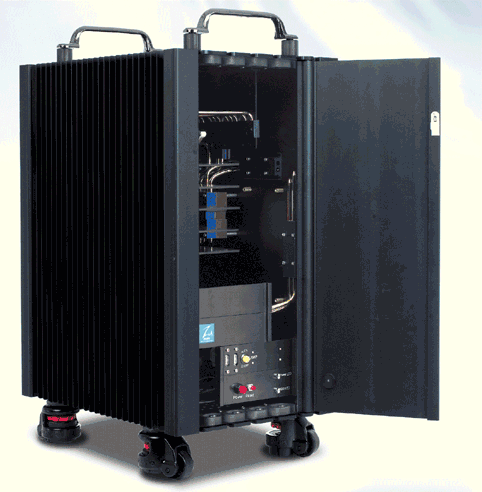 Click to enlarge
We first saw the Totally No Noise case in September, around the same time as Computex. The case still has not quite penetrated the market and has undergone some changes, but it is making its way to the US and Europe; slowly but surely. The TNN-500A is unique because it contains no active cooling components. Heat from the CPU, video card and motherboard is dissipated solely via heat pipes.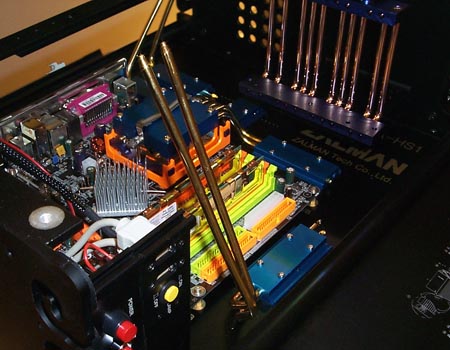 Click to enlarge
As sort of an added bonus, the lack of fans on the TNN-500A also significantly lowers the power draw (particularly on the 12V rails). In fact, our TNN-500A sample runs a stable Athlon 64 with Radeon 9700 Pro on less than 200W (although the integrated power supply supports up to 300W).


Click to enlarge
A solid block of copper sits on the CPU, and is then sinked by 6 heatpipes anchored onto the 7mm aluminum chassis. Without moving components, the case is able to sink 150W!
We have a full review of the TNN-500A coming up in the near future, but we thought we would take a few pictures to gaze over before we release our very in depth analysis.