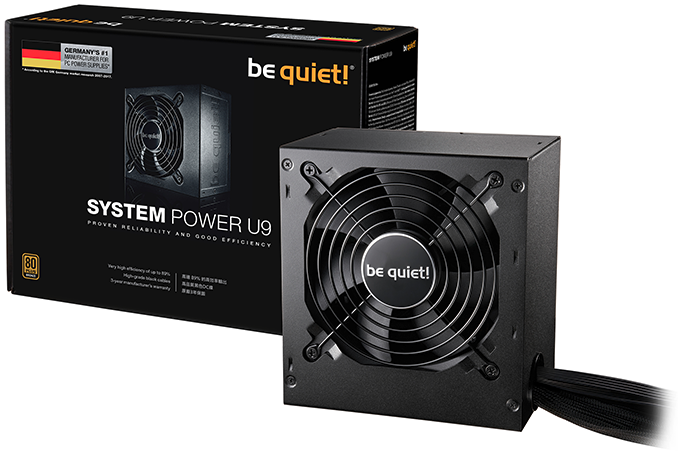 be quiet! is primarily known for its high-end silent power supplies, but in a bid to increase sales sometimes a company needs to address different market segments. This month be quiet! released its new System Power U9 PSUs that are aimed at system builders and will be sold at more affordable prices than other products from the supplier. The new PSUs carry the 80Plus Bronze badge and are rated for 400-700 W output. As the name of the brand suggests, the power supplies promise to be quiet.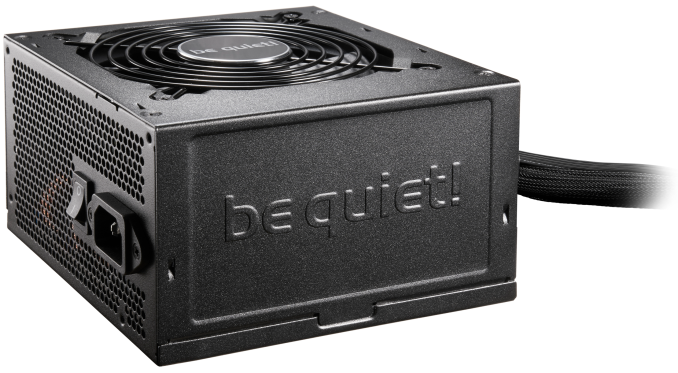 be quiet!'s System Power U9 PSUs are compliant with the ATX 12V 2.4 and EPS 12V 2.92 specifications (EPS for 600 W and 700 W only), they fully support Intel's C6 and C7 power states, as well as meet the Energy Star 6.1 guidelines. The System Power U9 power supplies feature two strong power rails and come with up to four PCIe connectors used by graphics cards and other demanding components. In a bid to make the PSUs quiet, they are outfitted with a 120-mm temperature-controlled fan.
be quiet! System Power U9 Series Output Specifications
400 W
500 W
600 W
700 W
Rated
Combined
Rated
Combined
Rated
Combined
Rated
Combined
+3.3V
24 A
103 W
24 A
110 W
24 A
120 W
24 A
130 W
+5V
15 A
16 A
18 A
18 A
+12V
22 A
18 A
384 W
24 A
20 A
480 W
28 A
22 A
576 W
33 A
25 A
672 W
-12V
0.3 A
3.6 W
0.3 A
3.6 W
0.3 A
3.6 W
0.3 A
3.6 W
+5Vsb
3 A
15 W
3 A
15 W
3 A
15 W
3 A
15 W
Total Power
400 W
500 W
600 W
700 W
The System Power U9 lineup consists of four models rated for 400, 500, 600, and 700 W output. Be quiet! stresses that every PSU from the family is equipped with all kinds of circuit protection as well as over temperature protection (OTP). Meanwhile, since we are dealing with relatively inexpensive PSUs, they are not modular.
Enermax Platimax D.F. Series Connectivity Specifications
Connector type
400 W
500 W
600 W
700 W
ATX 24 Pin
1
EPS 4+4 Pin
1
EPS 8 Pin
-
PCIe 6+2 Pin
2
4
SATA
6
5
4P Molex
2
Floppy
-
be quiet!'s System Power U9 PSUs are covered with a three-year warranty. The most affordable 400 W PSU will cost $44.9 in the U.S., whereas the 700 W will be sold at $74.9.
be quiet System Power U9 MSRPs
400 W
BN286/BN606
500 W
BN287/BN607
600 W
BN288/BN608
700 W
BN289/BN609
Price
$44.9
$54.9
$59.9
$74.9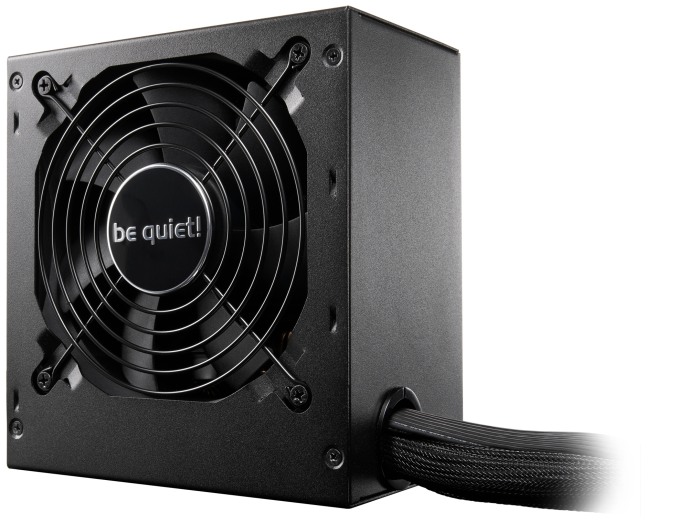 Related Reading
Source: be quiet!