AnandTech Storage Bench - Heavy
Our Heavy storage benchmark is proportionally more write-heavy than The Destroyer, but much shorter overall. The total writes in the Heavy test aren't enough to fill the drive, so performance never drops down to steady state. This test is far more representative of a power user's day to day usage, and is heavily influenced by the drive's peak performance. The Heavy workload test details can be found here. This test is run twice, once on a freshly erased drive and once after filling the drive with sequential writes.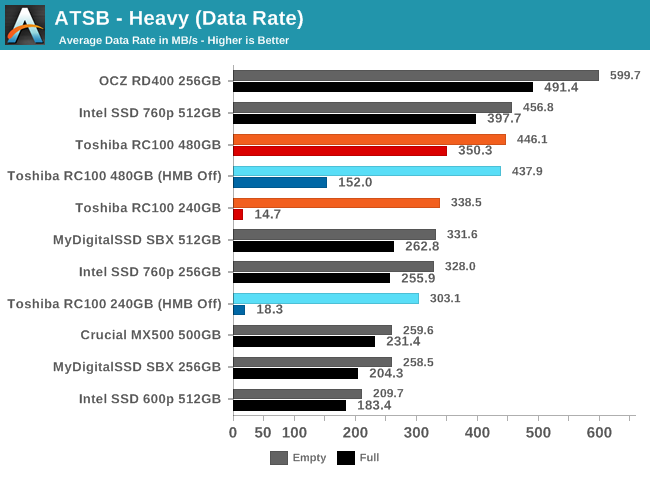 The ATSB Heavy test is small enough to reveal some impact from the HMB feature: it clearly makes a big difference to full-drive performance for the 480GB model, and slightly improves empty-drive data rates for both capacities. The 240GB falls apart when full, leading to data rates that are inexcusably bad.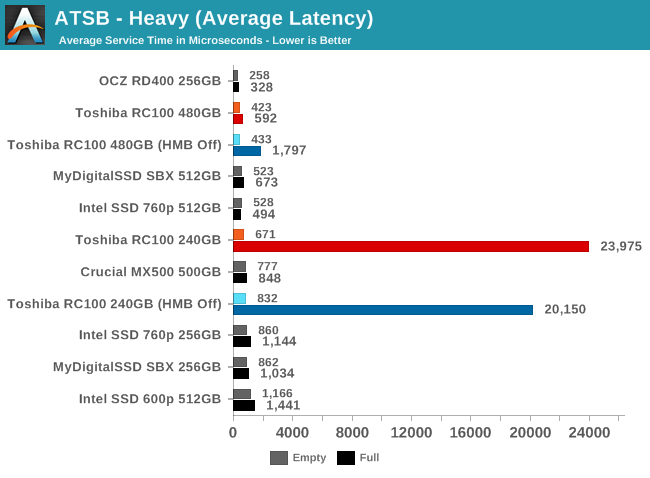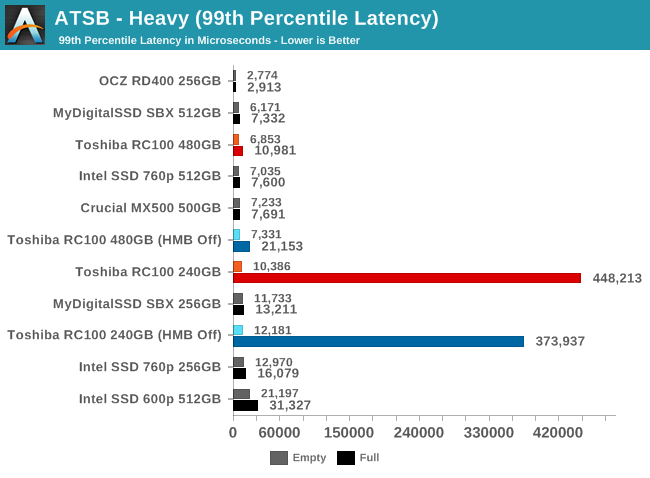 The average and 99th percentile latencies from the RC100 are reasonable when the test is run on an empty drive. For the 480GB model, HMB keeps both latency scores from getting out of control even when the drive is full, but the 240GB model has serious issues with or without HMB.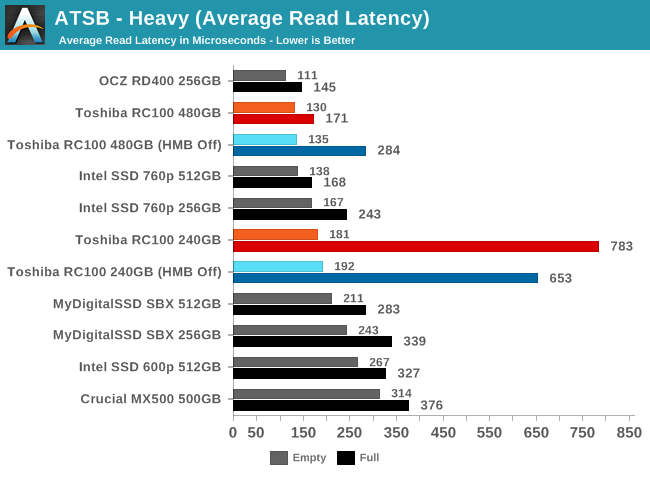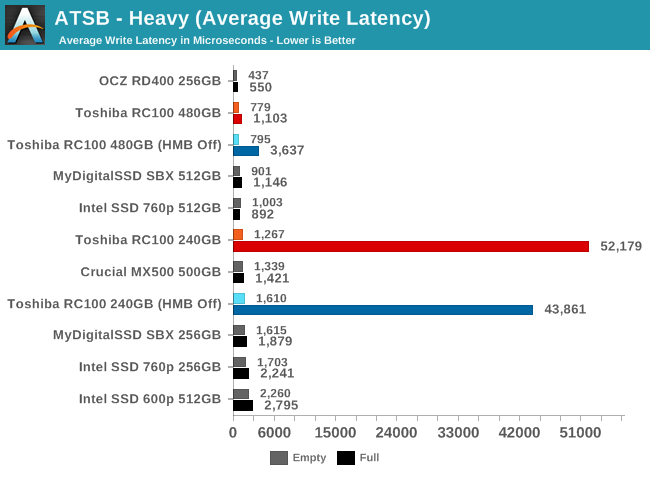 For both average read latency and average write latency, the 480GB RC100's scores with HMB enabled are competitive with the drives that have onboard DRAM. Disabling HMB makes write latency especially stand out when the 480GB model is full.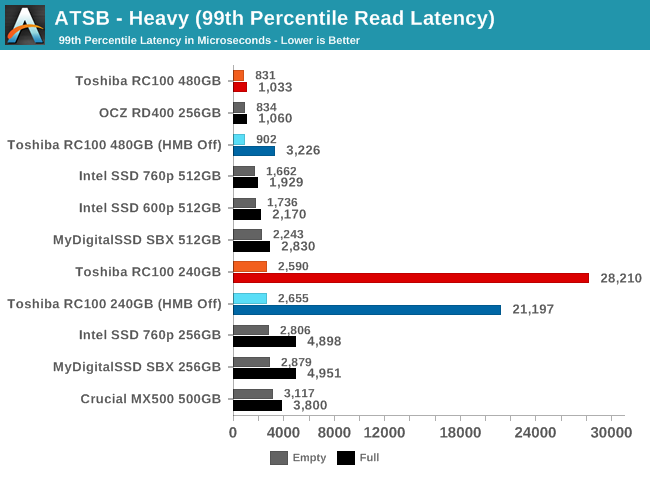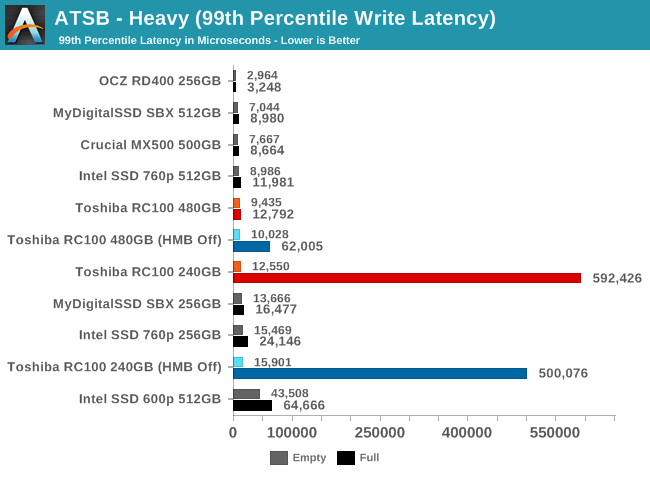 The 99th percentile read and write latency scores for the 480GB RC100 are great when HMB is enabled and acceptable without it. The 240GB model also performs reasonably when the drive is not full.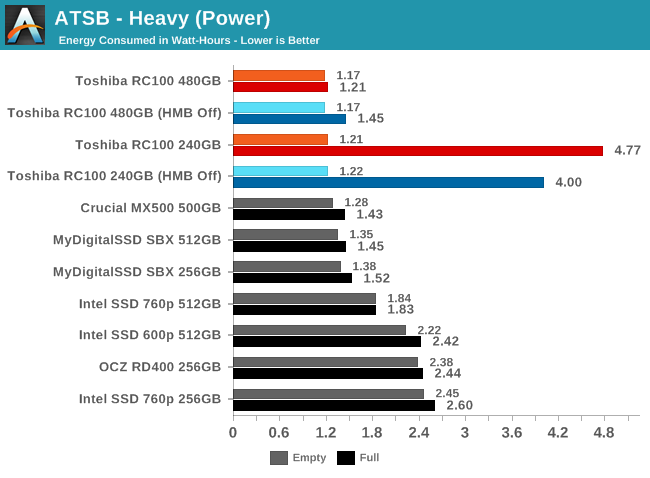 The power efficiency of the RC100 is generally quite good, except when the 240GB model is full and takes forever to finish the test. The HMB feature is particularly helpful for the 480GB RC100, allowing it to complete the full-drive test using barely more energy than the empty-drive run.