Gaming Benchmarks
The gaming credentials of the Radeon RX Vega M GH has not been evaluated by any third-party before, as the NUC8i7HVK is the first PC to ship with that GPU. Keeping that in mind, it is important to get some context on how it fares when compared with other contemporary GPUs.
For the purpose of benchmarking, we chose four different games (Sleeping Dogs, Tomb Raider, Bioshock Infinite and DiRT Showdown) at three different quality levels. Note that the main aim here is not to show that the Radeon GPU can play the latest and greatest games. Rather, it is to compare the NUC8i7HVK against other gaming-focused mini-PCs that we have evaluated before..
Sleeping Dogs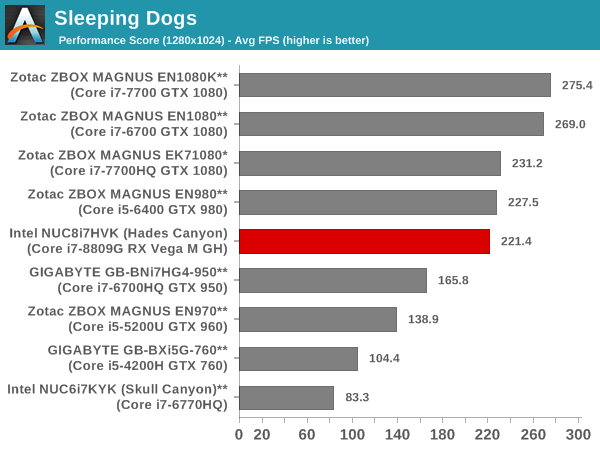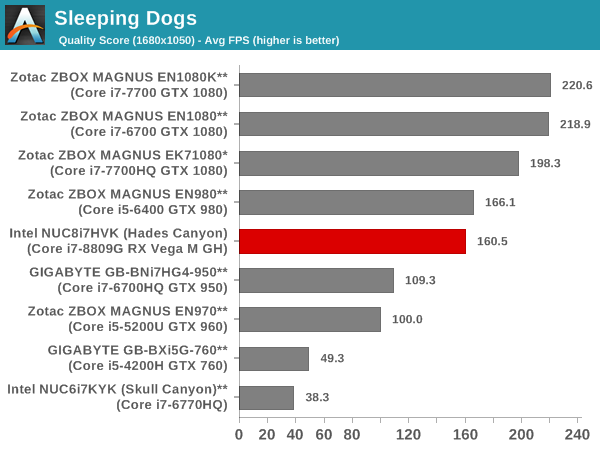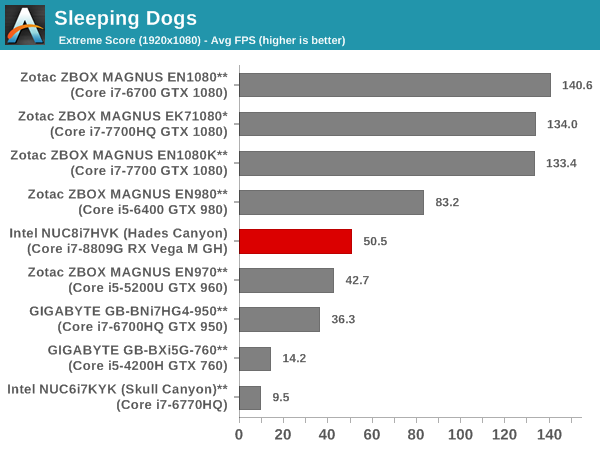 Tomb Raider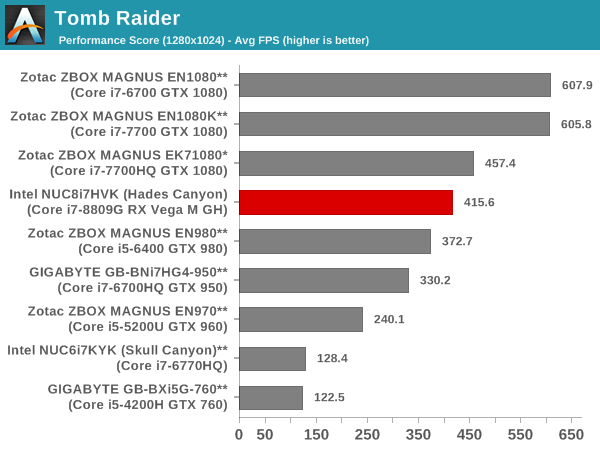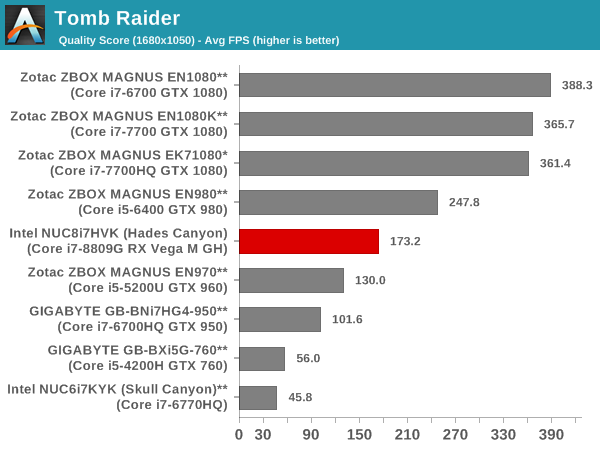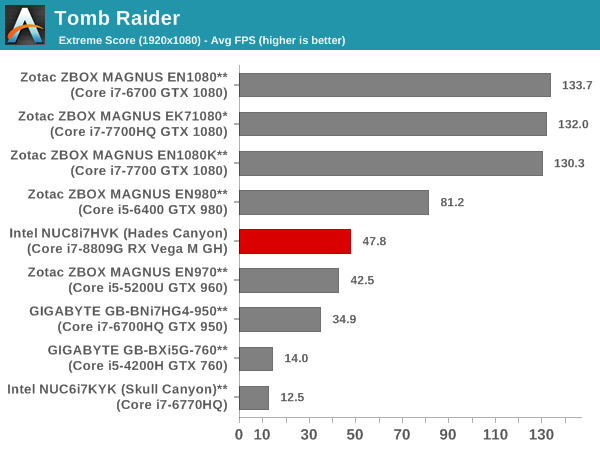 Bioshock Infinite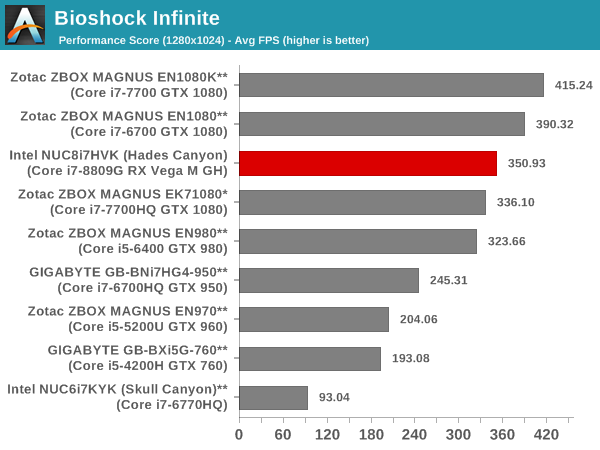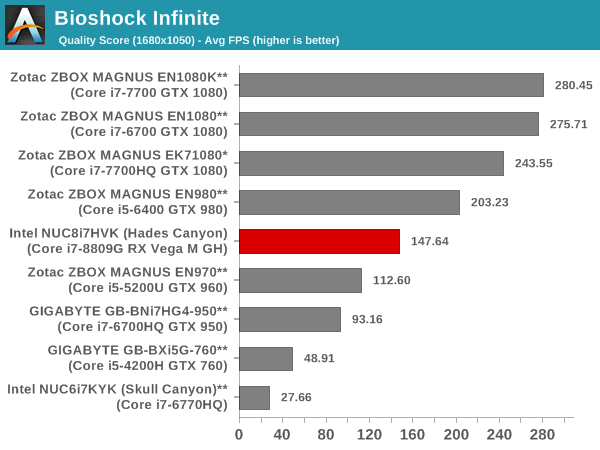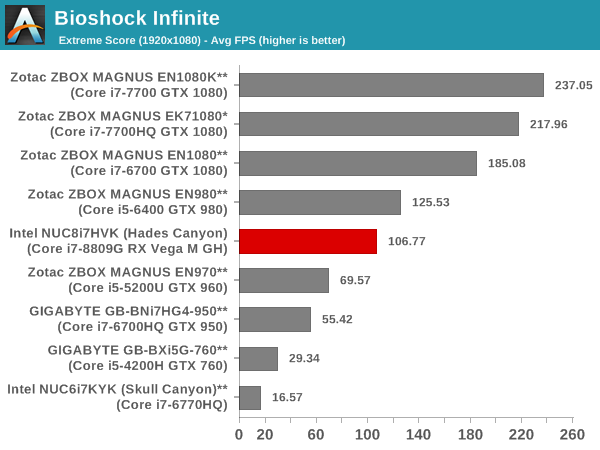 DiRT Showdown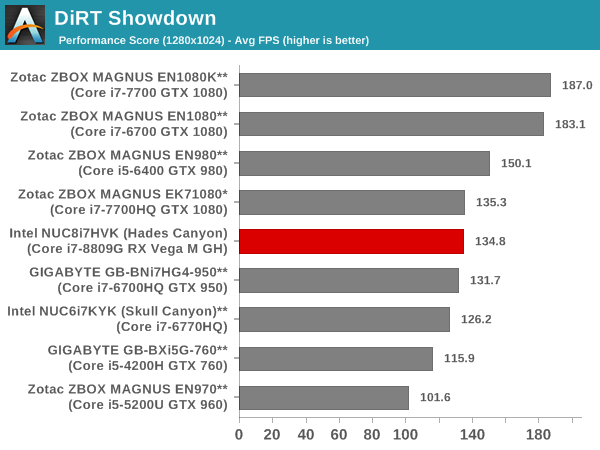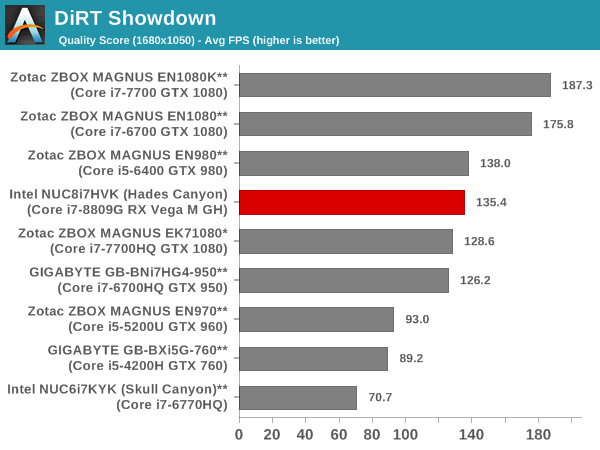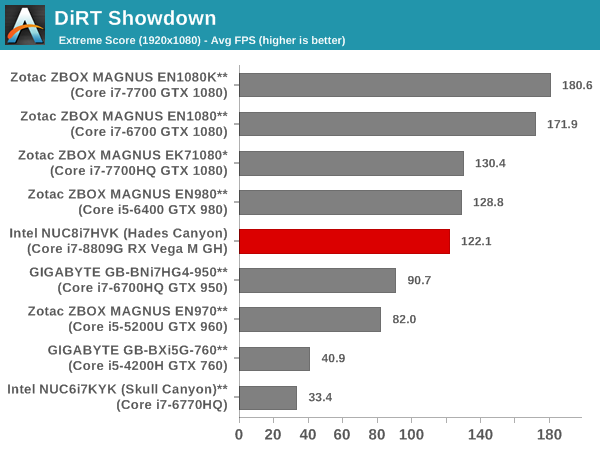 The Talos Principle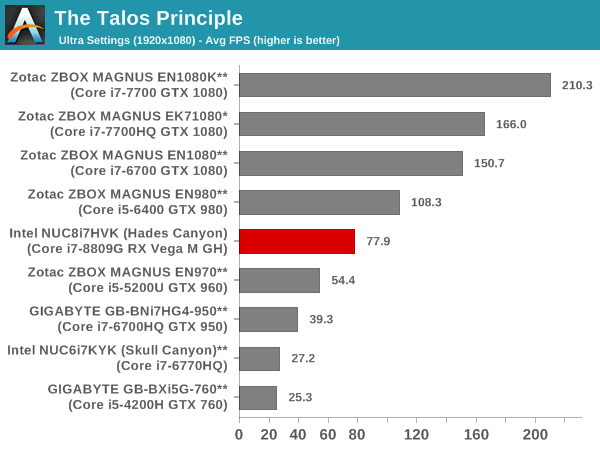 GRID Autosport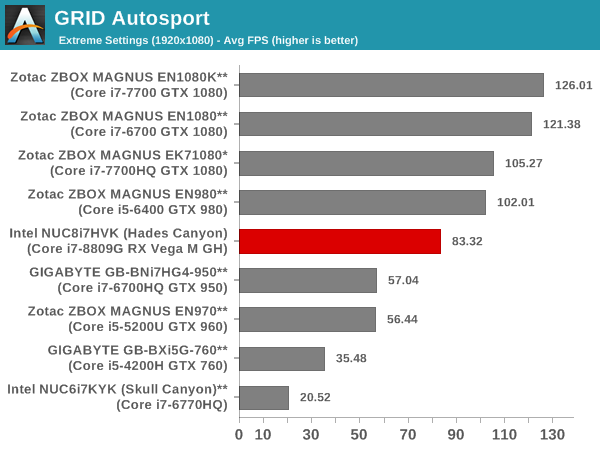 Across almost all of the benchmarks we ran, the Radeon GPU slotted between the GTX 960 and GTX 980 in terms of performance.