Budget System
CPU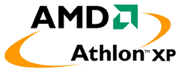 Recommendation: AMD Athlon XP 1800+ OEM (no heatsink)
Price: $49 shipped (add $10 for cooling)
These days, it's nearly impossible not to recommend an AMD Athlon XP processor for a budget system. The prices on low-end Athlon XP processors are just too good. Knowing this, we are of course going to recommend an Athlon XP processor for today's budget system, specifically the 1800+ version running at 1.53GHz. This processor is no performance slouch; budget users who surf the Internet, perform general office-related tasks, and those who play the occasional video game will experience very few (if any) slowdowns with an Athlon XP 1800+ processor. For more information on exactly how your 1800+ might perform, you can check out AnandTech's very own
Budget CPU Shootout from last December
. Of course, you can't forget your CPU cooler, and in this case, pretty much any AMD approved cooler will do. The Cooler Master DP5-5G11A is just $10 shipped from several online vendors.
Runner-up: AMD Athlon XP 1900+ OEM (no heatsink)
Price: $55 shipped
The Athlon XP 1900+ (1.6GHz) runs just 66.67MHz faster than the recommended Athlon XP 1800+ (1.53GHz) for only $5 more. However, the 67MHz bump in core clock speed will likely end up being almost completely unnoticeable in any application that a budget user uses. However, if you have $6 or so to spare, the 1900+ will fit perfectly as your budget processor. The Cooler Master DP5-5G11A will work just fine with this processor as well.
Motherboard
Recommendation: ASUS A7N8X-X (nForce2 400)
Price: $69 shipped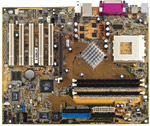 It's always tough to generalize which motherboard is right for users when so many different people have such a varying range of needs in a motherboard. But after some extensive research, we came to the conclusion that the A7N8X-X has the right combination of features, price, and reliability that budget users demand. It's hard to go wrong with a $69 price tag and the performance that comes with an NVIDIA nForce2 400 chipset. Of course, the reliability of ASUS motherboards is well known around the industry. No motherboard manufacturer is perfect, though, and even ASUS produces a lame duck now and then. However, after having tested at least 3 different versions of ASUS' nForce2 motherboards over the last 12+ months, not to mention the fact that this article is being written on a computer based on the ASUS A7N8X-X motherboard, we can confidently say that you aren't going to encounter many motherboard-related problems.
Runner-up: ABIT KV7 (KT600)
Price: $66 shipped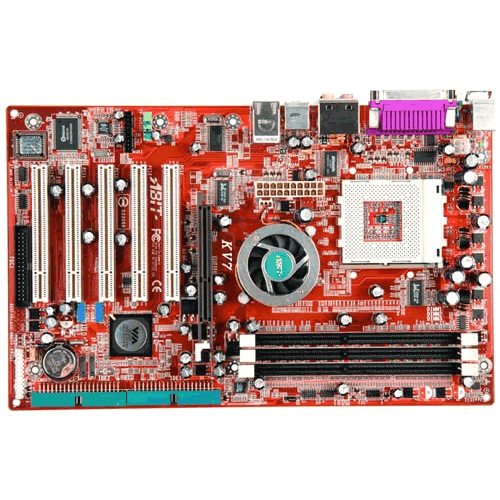 We took an in-depth look at the
KV7 last September
, where we basically concluded that it was a solid budget board with good features and average performance. Performance still hasn't changed much since then, though BIOS updates to the KV7 has increased performance slightly. In addition, the price of ABIT KV7 motherboards, and KT600 motherboards in general, has gone down significantly since then, nearly 20% in fact. These two developments, in addition to the fact that the KV7 was already an excellent budget board, convinced us that the ABIT KV7 was good enough to be named this week's runner-up in the motherboard category.