For Streaming Your Streams: ReLive Adrenalin
While Radeon ReLive launched a year ago with Crimson ReLive Edition, 17.7.2 brought additional capabilities and features. Today, Adrenalin Edition brings even more, honing in on the needs of video game streaming. For one, ReLive now has an in-game overlay for chat on Twitch, Facebook, Youtube, and Mixer, as it is always nice for streamers to see in real-time all the silly things their viewers might say. Support for mouse button hotkeys was added as well.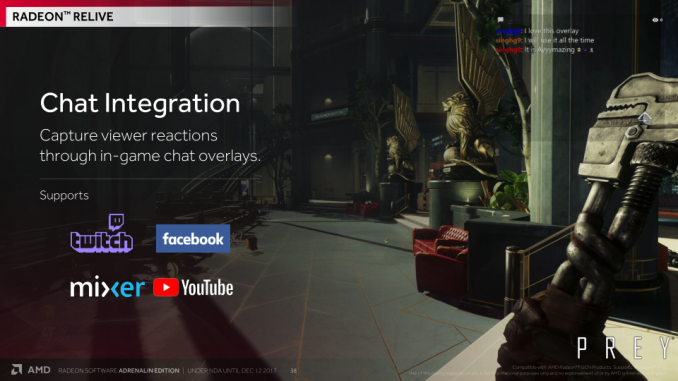 Continuing the Vulkan theme, ReLive now supports recording Vulkan-powered games. Eyefinity support is also featured with Adrenalin, matching well with a new borderless region capture option, allowing streamers to capture specific regions of the screen.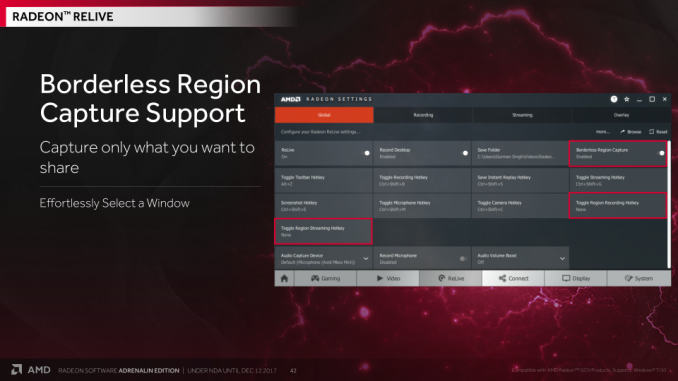 ReLive Adrenalin also comes with Chroma Key support, a feature that streamers use to create transparent webcam backgrounds. Once enabled, there are options for Chroma Key Color Preset, Chroma Key Color, and Chroma Key Strength. Using the strength presets, transparency can be increased or decreased.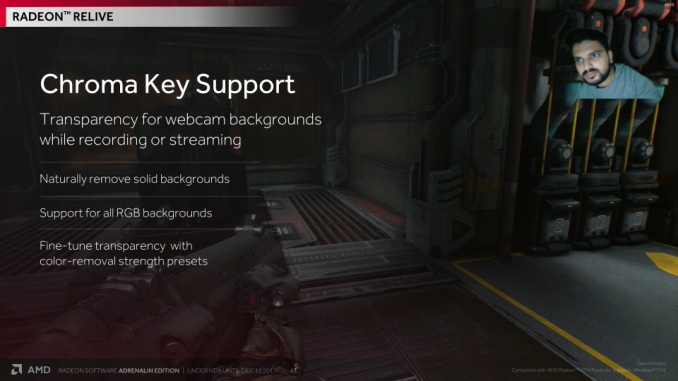 Adrenalin adds editing-related functionality to ReLive as well. There is a new option to record game audio separately from microphone audio.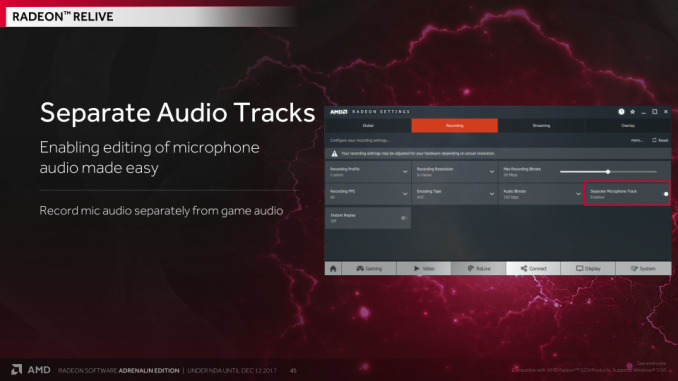 For more fully featured editing and organizing, ReLive now includes support for Stage TEN, which allows streamers to assemble and distribute live shows using a web browser interface. While integrated, a Stage TEN account does require a fee for users with over 10,000 subscribers or followers.
Otherwise, AMD has continued to work on reducing ReLive FPS overhead.