Conclusion
There aren't really any surprises to this review. As promised, the Intel Optane SSD DC P4800X 750GB performs about the same as the 375GB model we tested earlier this year, which puts it far above the flash-based competition. The doubling of the drive's capacity has brought it up to a far more usable level where it can more easily be regarded as either an expansion of memory or as a reasonably large storage device that is extremely fast.
The Optane SSD DC P4800X is not a one size fits all enterprise SSD, but for certain use cases it has almost no competition. SSDs using SLC NAND once offered latency close to the Optane SSD, but their high prices made them a niche product that most manufacturers decided wasn't viable. 3D XPoint memory is significantly more expensive than current 3D MLC and 3D TLC NAND flash memory, but the low latency and high performance consistency it enables have a place in today's enterprise SSD market.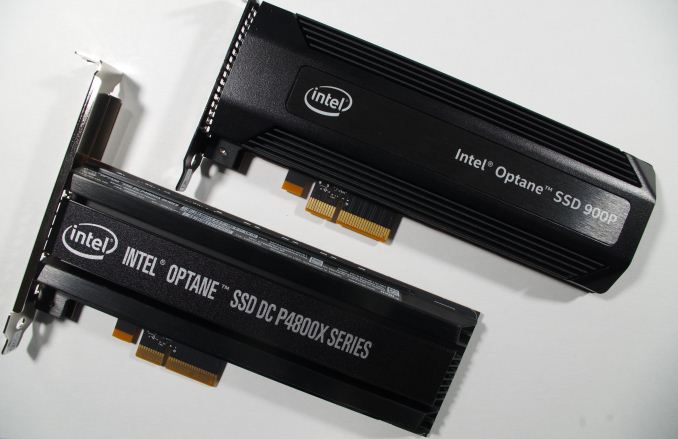 Testing the ostensibly consumer-oriented Optane SSD 900p in the context of enterprise storage reveals the 900p to be just as competent in the performance department. There are several enterprise-class features missing from the 900p, most notably support for different sector sizes with protection metadata. Support for out of band management and is more of a convenience than a necessity except in large scale cloud hosting deployments. The missing enterprise features are not a showstopper for every enterprise customer. Otherwise, the 900p is roughly the P4800X in different capacities with a lower write endurance rating and a proportionally lower price. The 900p is essentially an entry-level Optane enterprise SSD, with a value proposition that is at least as attractive as the Optane P4800X.