AnandTech Storage Bench - Heavy
Our Heavy storage benchmark is proportionally more write-heavy than The Destroyer, but much shorter overall. The total writes in the Heavy test aren't enough to fill the drive, so performance never drops down to steady state. This test is far more representative of a power user's day to day usage, and is heavily influenced by the drive's peak performance. The Heavy workload test details can be found here.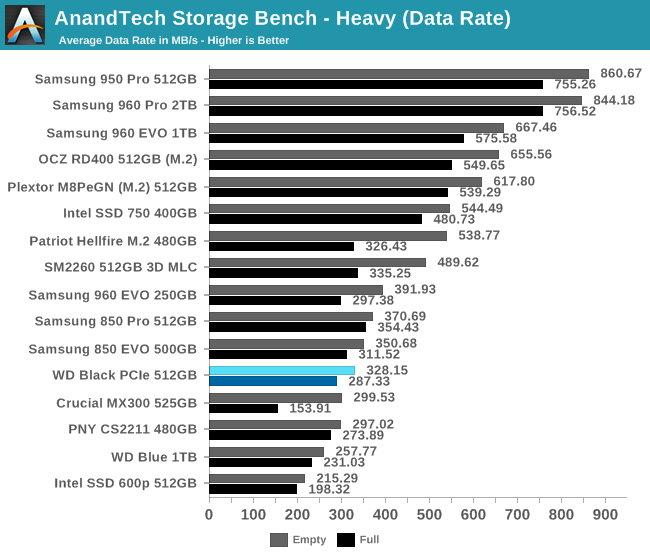 As with The Destroyer, the WD Black's average data rate on the Heavy test is not beyond the reach of the very best SATA SSDs, but it is faster than most SATA SSDs, including the WD Blue. The WD Black also handles the pressure of a full drive better than many TLC SSDs and suffers relatively less performance drop than even some MLC-based PCIe SSDs like the Patriot Hellfire.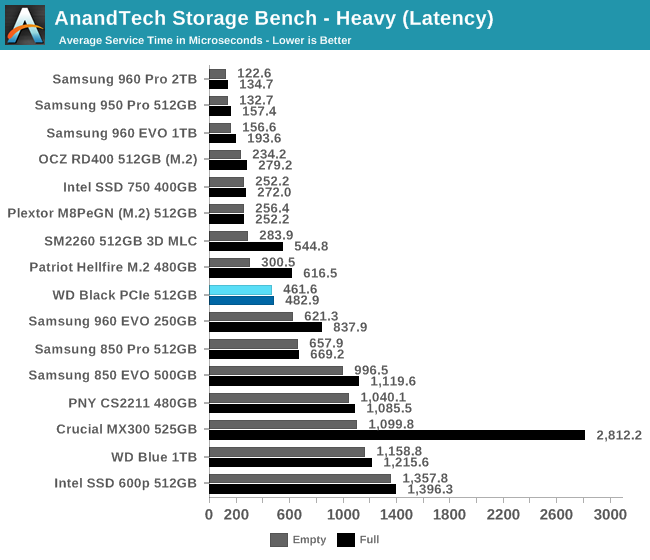 The average service time delivered by the WD Black scores in the low end of the range for PCIe SSDs but it is clearly better any SATA SSD. Once again the impact of running the test on a completely full drive is minimal.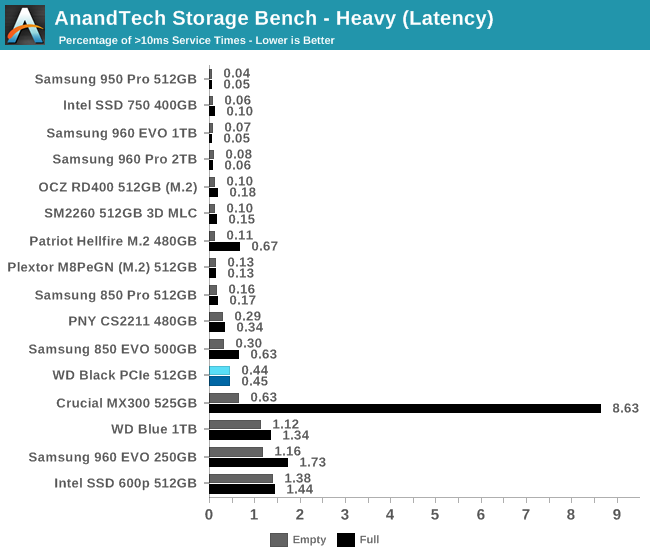 The WD Black suffers from more high-latency operations over the course of the Heavy test than several SATA SSDs, but it ranks better than most budget TLC SSDs.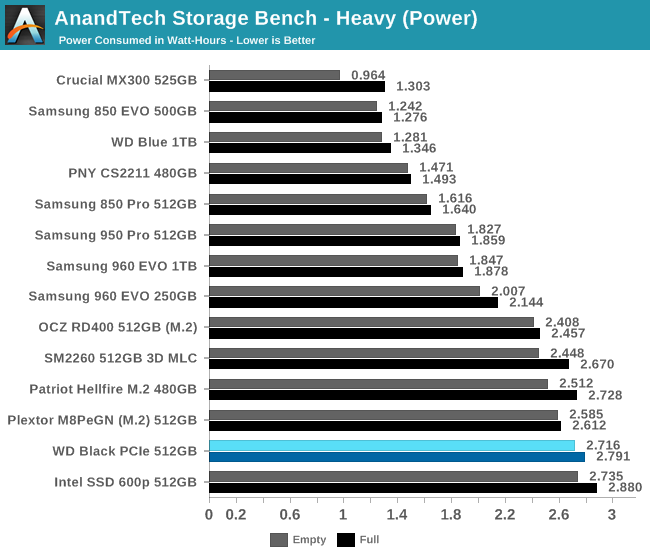 The WD Black's power efficiency during the Heavy test is only slightly better than the Intel SSD 600p. All of its MLC-based competition is at least a little bit more efficient, and Samsung's PCIe SSDs are much more efficient.