Total War: Attila
The Total War franchise moves on to Attila, another The Creative Assembly development, and is a stand-alone strategy title set in 395AD where the main story line lets the gamer take control of the leader of the Huns in order to conquer parts of the world. Graphically the game can render hundreds/thousands of units on screen at once, all with their individual actions and can put some of the big cards to task. In our benchmark, the in-game scripted benchmark is used with the option for 'unlimited video memory' enabled.
For this test we used the following settings with our graphics cards:
Total War: Attila Settings
Resolution
Quality
Low GPU
Integrated Graphics
1280x720
Performance
ASUS R7 240 1GB DDR3
Medium GPU
MSI GTX 770 Lightning 2GB
1920x1080
Quality
MSI R9 285 Gaming 2G
High GPU
ASUS GTX 980 Strix 4GB
1920x1080
Quality
MSI R9 290X Gaming 4G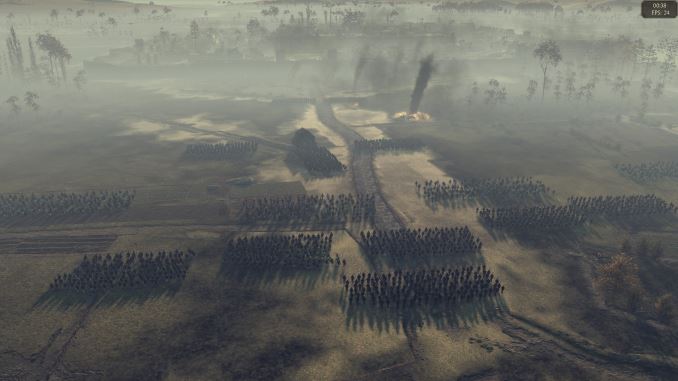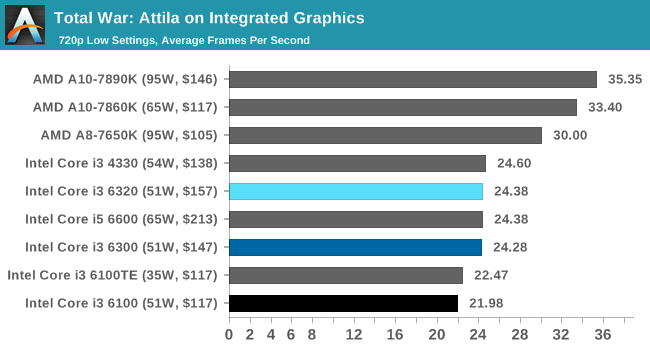 For the integrated graphics, despite the difference between the APUs and Core parts, we can see the effect of 10% GPU frequency and a smaller L3 cache has on the i3-6100 (which has 3MB). The i3-6100TE is an oddball of the group, by actually having 4MB of L3 cache, which nudges it ahead of the regular i3-6100 by a small amout. Either way, the Intel GPUs aren't great for Attila gaming at 720p Low.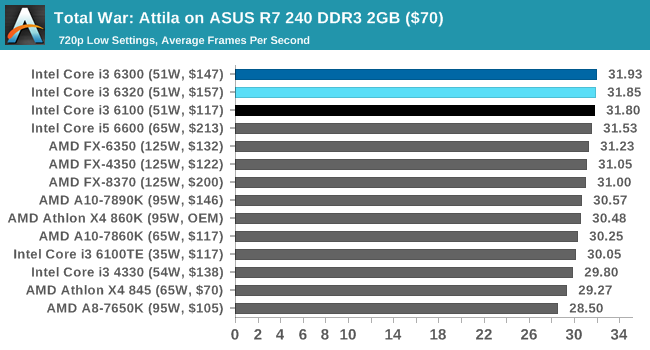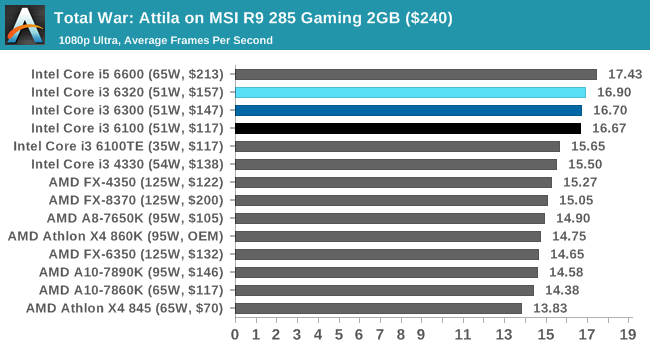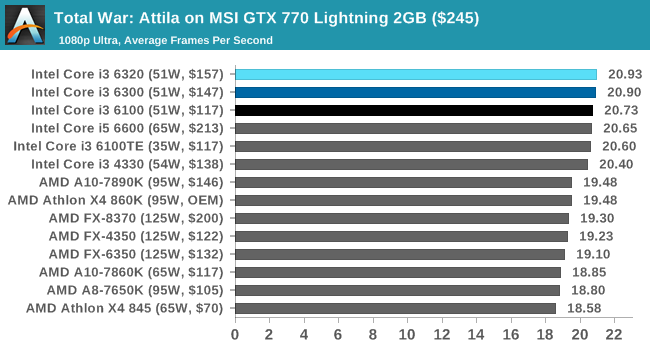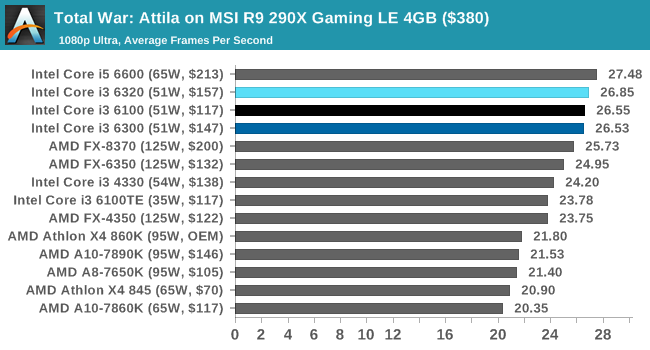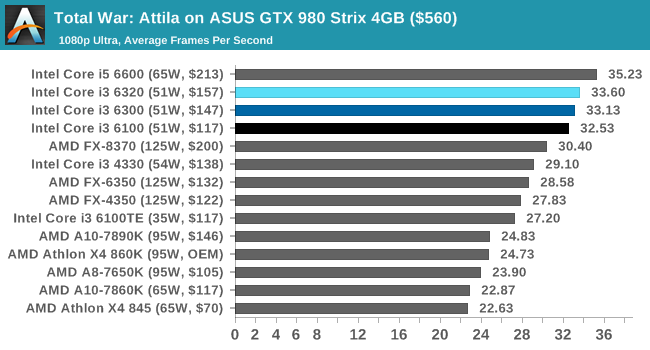 With the discrete graphics cards, the Core i3s again sit at the top or near the top in a regular staircase. Attila still seems to be a bit of a hog for frame rates at 1080p Ultra, barely scraping 30 FPS average on the GTX 980 with the Core i3 parts.