MSI Z170A SLI PLUS Conclusion
Sometimes all you need is something that works and is cost effective. When looking at the MSI Z170A SLI PLUS, and then subsequently testing it without any issues in our benchmark suite, I was pleasantly surprised. Here was a motherboard with something more than the base Z170 feature set, enabling SLI, M.2, USB 3.1, top line audio/networking and PCIe guards, but also shows improved BIOS/software over previous generations and the looks mesh together into a well-rounded product. I thought I was testing a much more expensive motherboard.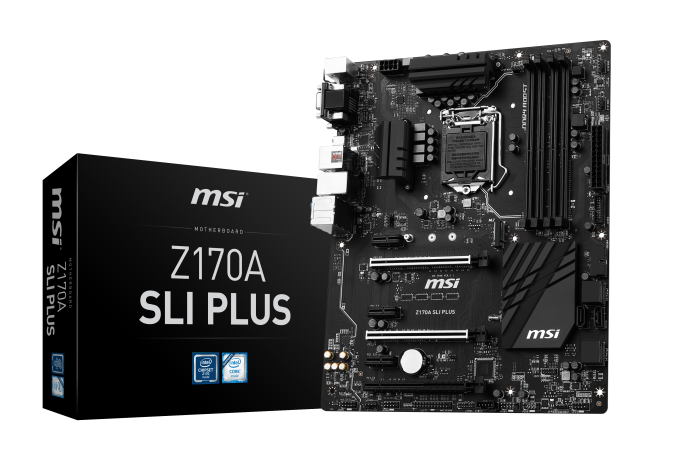 A majority of desktop computer systems today use either integrated or discrete graphics, some form of networking, one or two storage ports (SSD+HDD, ODD) and one or two modules of memory. Starting from that base, the MSI Z170A SLI PLUS gives almost every avenue of potential upgrade: moving to M.2, more storage, either a first discrete card or a second discrete card and the future of USB 3.1. It's not wholly futureproof, with Thunderbolt perhaps being a stretch and no Wi-Fi, but in order to reduce cost and allow the user to upgrade later, we have space for both in the x4 and x1 slots respectively. There's also overclocking, and MSI has added in some overclocking headroom for users to get dirty with adjusting BIOS values.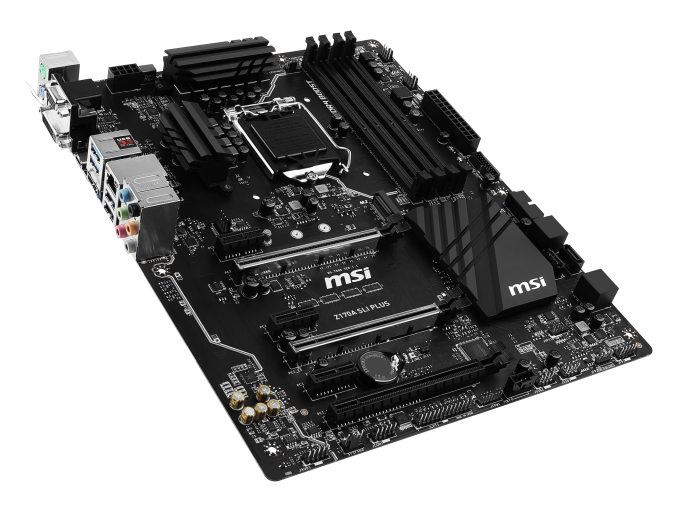 The BIOS has grown from previous generations, and MSI fixed my one major issue surrounding the load-line calibration overclock setting. It's also been made easier to use, and there are a few interesting things MSI could do with the interface in the future if they have the same ideas I do. On the software side, Live Update 6 continues to be the best driver/vendor software update package available for motherboards to date. MSI is slowly deciding what to do with certain features (M-Cloud, RAM Disk) but for the most part, they're easy to use. Just be careful with that CPU voltage dial saying 1.55 volts.
CPU and GPU performance is ball-park for a Skylake motherboard, and the system benchmarks showed the lowest load power we've currently tested from Z170 as well as above average showings in DPC Latency, audio, POST time and USB performance.
At this point in time, there's no one area I can point at and say there's a critical flaw. MSI has engineered a great motherboard that's cheap, easy to use, comes with a few extra features, looks good and performs well. It's not the best out of everything, but at $130 it strikes me as a potential best seller for MSI. $130 for something like this, and how easy it was to use, makes it more special than most. It also makes incredible value for gaming, despite not being part of the gaming range. It's a new standard, and any motherboard up to $180 should easily be worried about what extra is being offered.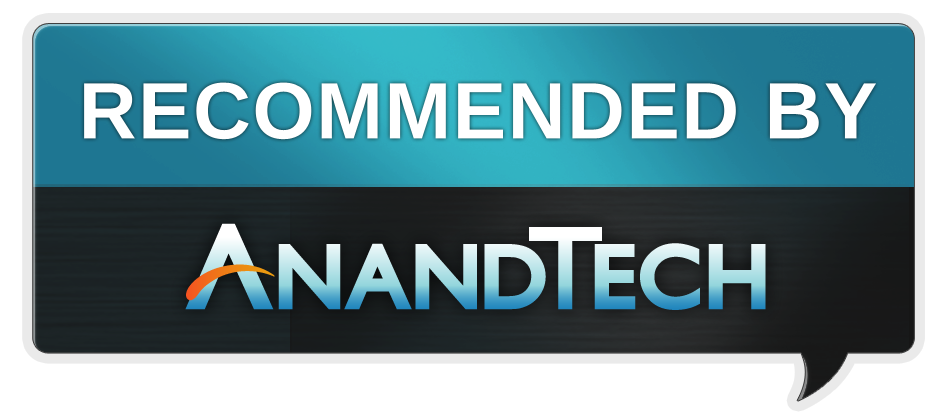 The MSI Z170A SLI PLUS
Recommended By AnandTech
Setting the New Standard around $130
I want to end this review with a couple of thoughts.
Firstly, I feel like I've had a number of great motherboards pass through recently. A few years ago, my award ratio was around 10% for motherboards, and there was a number of mediocre products on the market. For Z170, it is more like 40%. Either more strong hitters are coming my way (statistically possible, as some of my workload has shifted to CPU reviews), or the base entry in to the motherboard market is hitting new highs. It's easy to spot motherboard differences between models on the surface, especially when it comes to layout and implementation, but also DPC/audio performance, optimization and software tools all change the landscape. Much like 10 Formula 1 teams all designing cars and have drivers that can lap a track all within 4% of each other (and most within 1%), motherboard manufacturers are taking different routes to similar standards. Motherboards aren't boring if you know what you are looking for and understand the nature of the beast. But it seems that the big four motherboard manufacturers are renewing their design efforts to maintain sales numbers in an industry that is slowly declining in volume.
Secondly: about the price I had in my head when I first examined the board. Without knowing a couple of the variables, I was thinking around $150-$175, depending on the box contents or additional licensing (Nahimic wasn't included thankfully, SLI licensing costs a small amount and requires a bundled SLI bridge). To be at $130-$140 at retail (price been up and down since I started testing), it probably costs MSI a good chunk of that in materials and labor, then add some for design. Distributor margin, retailer margin, and import duties make up the rest, so I suspect MSI's margin is actually quite thin, as most things are at this price range, compared to some of their other products.