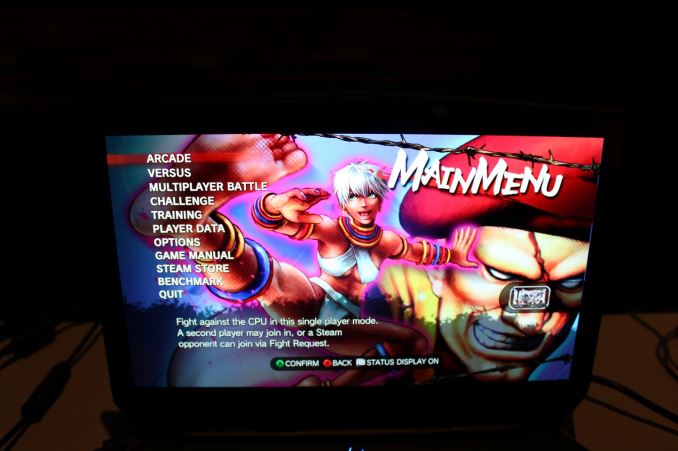 In 2015, Dell's CES product launch included the redesigned XPS 13, arguably one of the best Windows laptops on the market today. With the launch of Skylake, the XPS 13 is now upgraded, as is its XPS 15 sibling, which now features the same infinity bezel as the XPS 13.
But Dell didn't even show these products off this year. Dell decided to gamble, and focus instead on its business lineup for CES 2016. They had a couple of products that made that gamble pay off. Let's take a look.
First off, the star of the show, at least for me, was the new Dell UltraSharp 30 OLED display. This is the world's first 30-inch UHD OLED computer display, and it is stunning in person. Pictures don't really do it justice, but the incredible contrast and wide color gamut make this display a step above any LCD. Since it is OLED, the contrast ratio is effectively infinite, since the OLED pixels can actually turn off to display black, rather than the muddy gray that is typical of many LCDs. It also features a USB-C connection, so it can power a laptop while receiving the 3840x2160 video input, for easy docking. The one major drawback is price, since Dell will be selling this for $4999 initially when it goes on sale in March.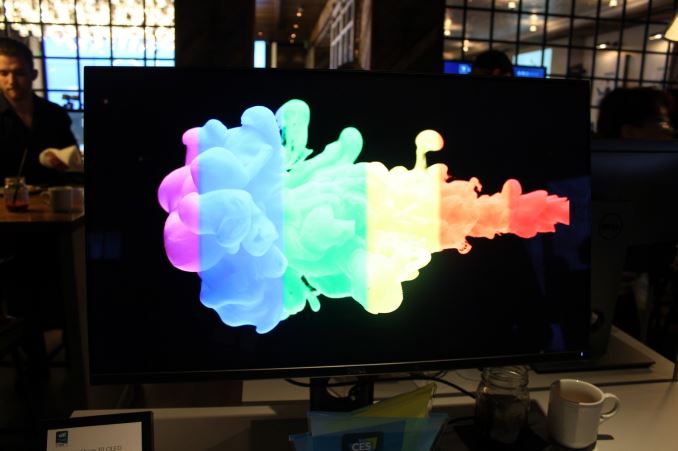 Dell also decided to take everything that was great about the XPS 13, and pack it into their business lineup. They launched the new Dell Latitude 13 7000 Series laptop at CES, and it even goes beyond the XPS line. It's very light, at just 2.48 lbs, and will be available with a carbon fiber lid, which is 40-ton carbon fiber. The keyboard is a more traditional Latitude model, and with my brief time with it, it felt really good. There was good travel, despite the thin chassis, and key pressure was nice and firm. The display is the same InfinityEdge bezel as the XPS 13, reducing the overall footprint of the device quite a bit. It has USB-C and Thunderbolt 3 available, and as a business machine it can be configured with a smartcard reader, fingerprint reader, RFID reader, and includes Dell's security and encryption software. It goes on sale in the USA starting on March 8th, for $1299 and up.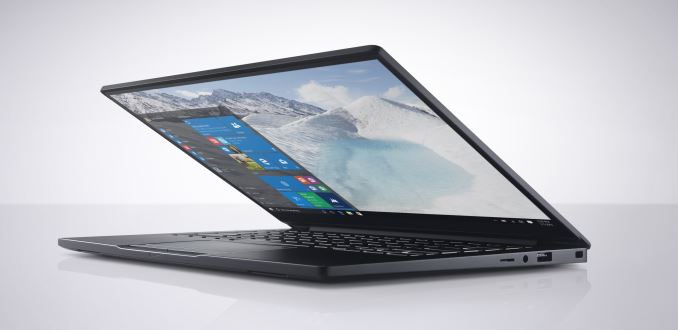 Dell also revamped their Latitude 12 7000, and despite a similar name to the Ultrabook mentioned above, the Latitude 12 is a convertible tablet. Dell offers a couple of docking options, with the first being a keyboard cover, and the latter being a more traditional keyboard. I wasn't a big fan of the traditional keyboard, despite it having a nicer keyboard itself, it offered only a single viewing position which I think is a pretty bit compromise. The 12.5-inch tablet can be outfitted with a UHD display, and is powered by Core m.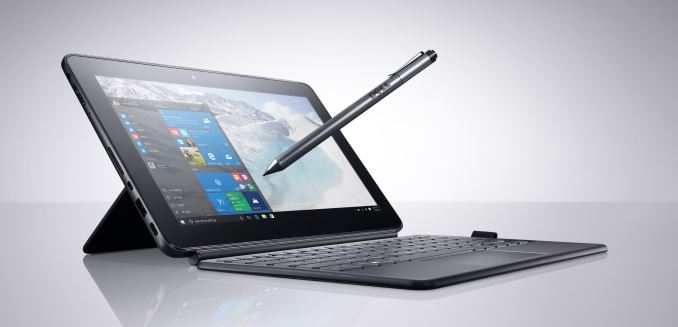 Dell Latitude 11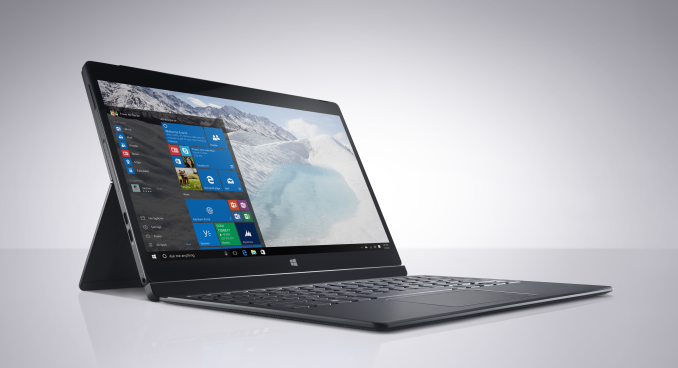 Dell Latitude 12
Dell also showed off a couple of other devices, but the final one that caught my eye was the Alienware 13, which now will be offered with an OLED display. On the gaming side, OLED will offer much better response times, with Dell calling out a figure of 0.1 ms response for this panel, compared to 6-20 ms on an LCD. Once again the richness of the color, and the amazing contrast, really made this laptop stand out. Dell is going to be selling the OLED version starting at $1599.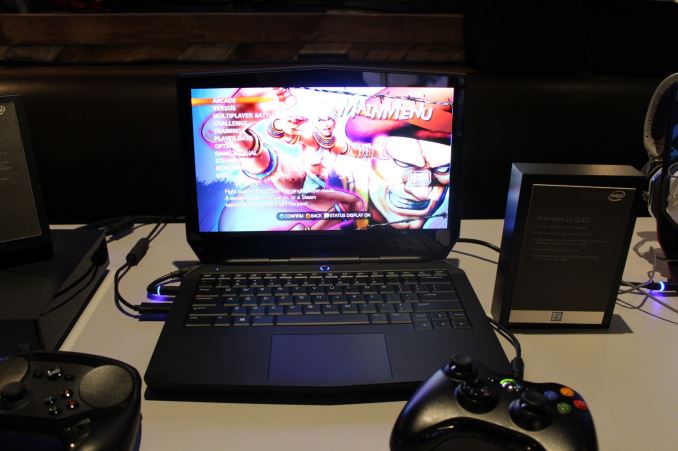 While it was mostly business devices, there were a couple of other classes thrown in as well, and for 2016, Dell continues to showcase some amazing looking devices and peripherals.