Cold Test Results
For the testing of PSUs, we use high precision electronic loads with a maximum power draw of 2700 Watts, a Rigol DS5042M 40MHz oscilloscope, an Extech 380803 power analyzer, two high precision UNI-T UT-325 digital thermometers, an Extech HD600 SPL meter, a self-designed hotbox, and various other bits and parts. For a thorough explanation of our testing methodology and more details on our equipment, please refer to our How We Test PSUs – 2014 Pipeline post.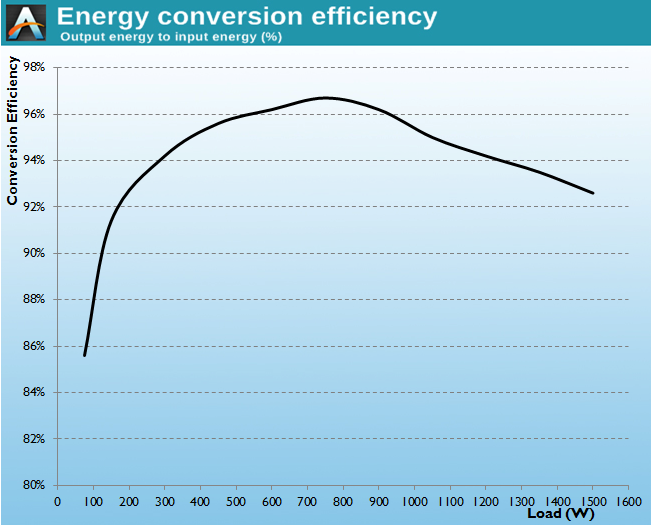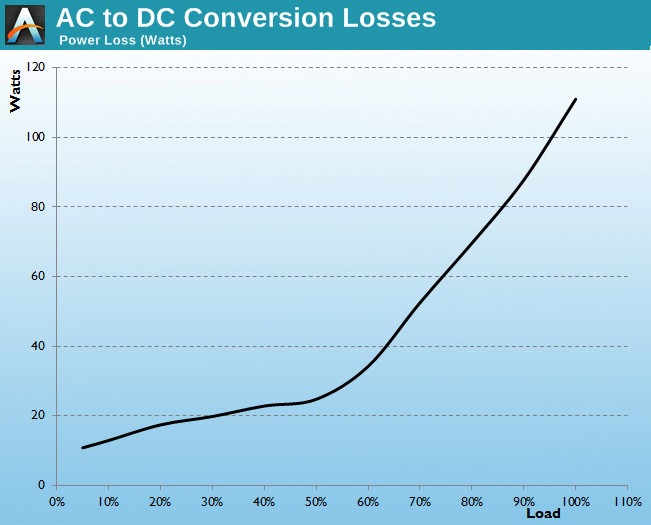 The Corsair AX1500i delivered record-breaking performance at room temperature, with an impressive average conversion efficiency within the nominal load range (20% to 100%) of 94.9%. The maximum conversion efficiency is exactly 96.7% at 50% load, which is more than adequate for an 80 Plus Titanium certification under 230VAC input.
For 110VAC grids, the 80 Plus Titanium certification is more lenient, dictating an efficiency of at least 94% and thus the AX1500i should easily surpass it. Perhaps the most important point that we can make regarding the efficiency of the AX1500i is the low-load efficiency, which is at 85.6% at just 5% load, an astonishing figure considering that there are hardly any computer PSUs that will surpass 78% efficiency at 5% load. Of course, 5% load in this case is still 75W, and there are many PCs that idle at levels far below that value.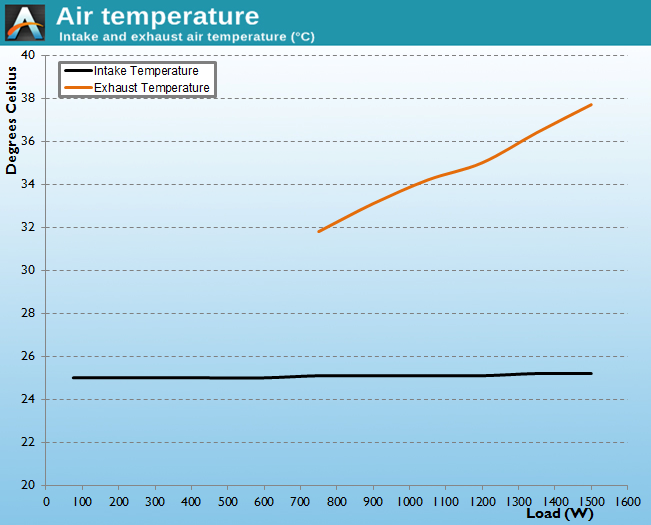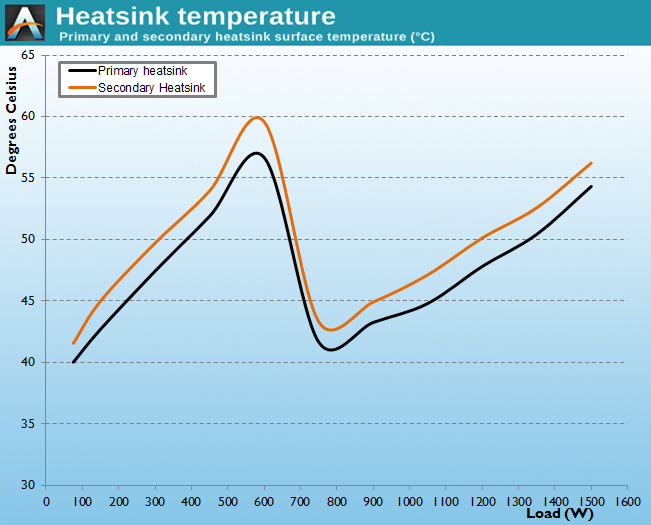 The cooling system of the Corsair AX1500i is based on "smart" thermal management, with the fan not turning on at all before it is necessary. Considering its output, the AX1500i is an astoundingly cool running unit, allowing it to operate without the help of the fan under loads that surpass the entire output of typical consumer/gaming PSUs. When the fan does start however, it does not remain quiet for long, with its speed increasing alongside the load. In the unlikely event that the AX1500i remains loaded at 80% capacity (or more) for several minutes, the fan is clearly audible from many meters away.