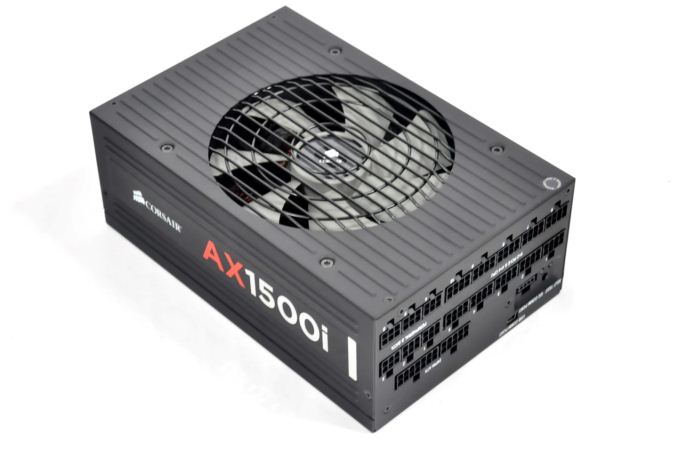 Introduction
A decade ago, the 80 Plus program was introduced with the aim of promoting the development of more efficient and environmentally friendly computer power supplies units (PSUs). When it was officially included in the Energy Star 4.0 specification requirements in 2007, the program really took off, with every manufacturer who had not already certified their units sprinting to do so.
In 2008, it was already easy and fairly cheap to produce 80 Plus certified PSUs, making the original 80 Plus program somewhat obsolete, but the original standard was revised to include differing tiers of efficiency, starting with the 80 Plus Bronze, Silver, and Gold certifications. Two more levels, Platinum and Titanium, were introduced later. These "badges of honor" drove the manufacturers to funnel money into research in order to create better and more efficient units, and they significantly helped their marketing departments as well. Today, users can easily find 80 Plus Gold certified units at very reasonable prices for their home computers, and 80 Plus Titanium certified units for servers have already been available for a couple of years.
The race for more powerful and more efficient PSUs continues to this date, as every manufacturer is trying to get ahead of the competition by either developing more efficient units, or by producing cheaper units with the same level of efficiency. Today we will look at Corsair's attempt to show us who's the true king of the hill, as we are going to review the AX1500i, a fully digital 1500 Watts PSU with an 80 Plus Titanium certification and an impressive list of features.
The AX1500i is one of the first 80 Plus Titanium certified consumer PSUs, as well as one of the most powerful units currently available. These facts do help explain the rather insane retail price of $450, perhaps, but there's no question that this is a very niche product. With such a price tag and power output, the AX1500i is intended only for very advanced users and hardcore gamers who are willing to pay as much as a small home/office PC costs just to get the best PSU possible. However, this segment of the market is very demanding as well – does the Corsair AX1500i has what it takes to please such users? We will find out in this review.
Power specifications ( Rated @ 50 °C)
AC INPUT
100-240 VAC, 50-60 Hz
RAIL
+3.3V
+5V
+12V
+5Vsb
-12V
MAX OUTPUT
30A
30A
125A
3.5A
0.8A
180W
1500W
17.5W
9.6W
TOTAL
1500W
Packaging and bundle
The black, serious cardboard box of the AX1500i somehow hints at the proportions of the power supply. It is not deeper or taller than typical PSU packaging, but it is much wider. Information on the most vital features and performance aspects of the AX1500i can be found on the rear of the box.
For a product of this class, the bundle can definitely be described as substandard. There is only a set of four black screws, a case badge, and a C19 power cable. Note that the vast majority of consumer-grade PSUs are making use of C13 cables; C19 cables are more commonly found on servers and larger electronic appliances. Beyond the above, there are no cable ties, no cable straps, and no other accessories whatsoever included with the AX1500i, which is very strange for a product with such a price tag.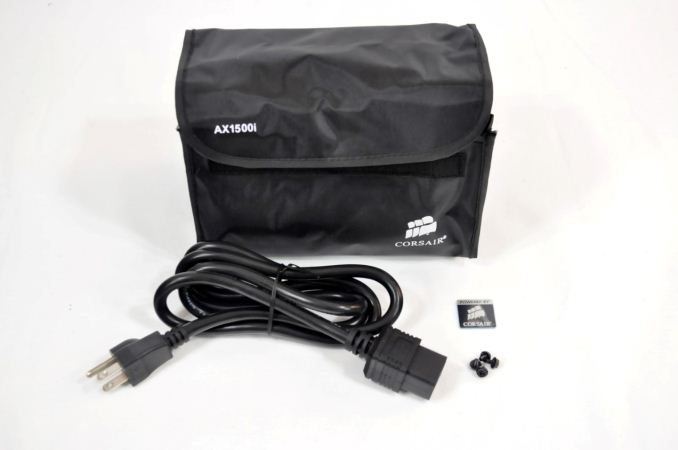 Every single cable of the AX1500i, including the 24-pin ATX cable, is a flat, ribbon-like cable with no sleeving. All of the connectors and wires are black, making them perfect for those builders that they do not want their PSU cables to stand out visually.